Have Rare Earth Prices Bottomed Out?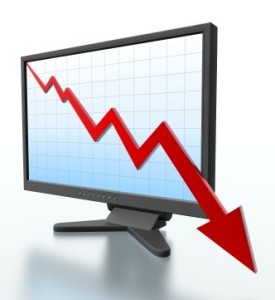 Rare earth producers may have nothing but blue sky to look forward to after several months of gloomy weather, metaphorically speaking, regarding stagnant rare earth oxide (REO) prices. 
A report this week by Morgan Stanley states that demand for REOs has troughed, suggesting prices could start to come back up following another 12 percent cross-the-board price decline in May. The caveat, however, is that more supply from Molycorp (NYSE:MCP) and Lynas Corporation (ASX:LYC) in the second half of this year could put more downward pressure on prices, according to a Morgan Stanley analyst quoted by StreetInsider.com.
The firm's assessment is encouraging news at least in the short term for rare earth element (REE) producers that have seen a continued weak pricing environment. MetalMiner's monthly Rare Earths MMI fell three points in May, to 39 points, a 7.1-percent decrease from 42 in April. Rare earths were the worst performing of any of MetalMiner's MMI indices.
MetalMiner managing editor Lisa Reisman wrote on Seeking Alpha that the index was pulled down by falling prices of terbium, europium and dysprosium oxides. Dysprosium, used in lasers, magnets and electronics, was worst hit with a 17.3 percent price decline. However, she also noted that the prices of eight other metals are up, including yttrium, yttria, terbium metal, samarium oxide, praseodymium oxide, neodymium oxide, neodymium and lanthanum oxide.
There are indeed encouraging signs that the two-year rout in rare earths prices could soon be coming to an end. Metal-Pages reported on Wednesday that industry sources are starting to see interest from high-net-worth investors who think that prices are close to bottoming out.
"There's definitely a speculative interest in rare earths," wrote Metal-Pages, quoting a European trader. "We've had a number of enquiries recently from investors."
"Some of them have been talking of investments of up to $0.5-1.0 million," said the trader, noting that six months ago there was no investor interest. Metal-Pages also said that some traders are restocking cerium, lanthanum and erbium oxides in hopes that prices have bottomed.
Rare Earth Investing News reported earlier this week that the demand picture for rare earths is brightening, as is shown by an uptick in buying from key REE consumer Japan. The auto and electronics powerhouse accounts for two-thirds of China's rare earth exports, which have been steadily rising this year. Japan is seeing higher economic growth since the government embarked on a massive stimulus spending program, and that is giving Japanese rare earth consumers the confidence to place more orders, especially considering the current low prices of REOs.
Market round-up
The price of erbium oxide fell over the past week due to weak demand from consumers in the glass and enamel markets, Metal-Pages reported. Dysprosium oxide prices also softened as suppliers, concerned that prices could fall further, sold material rather than holding onto stocks. The price of praseodymium, used in colored glass, has firmed over the past couple of weeks on the back of reduced output in China. Weekly prices of terbium, neodymium, cerium carbonate and lanthanum all held steady, according to Metal-Pages.
Company news
In a revised scoping study released on Wednesday, Peak Resources (ASX:PEK) said it has reduced its operating and capital costs at the Ngualla rare earth project in Tanzania. The mine's capex is now pegged at $373 million, a 7-percent reduction from earlier estimates. Operating costs have been reduced by 8 percent, to $10.18 per kilogram REO equivalent.
"This update to the Scoping Study and preliminary economic assessment quantifies the excellent results achieved from the improved resource model and beneficiation test work released in April this year," said Executive Chairman Alastair Hunter. The revised study also shows a higher mine grade of 5.35-percent REO for the first 25 years of mining, a much lower strip ratio of 0.89 compared to 3.34, and a doubling of the minelife from 25 to 50 years.
China has approved what would be the country's largest heavy rare earths separation project, Shanghai Metals Market reported. China Nonferrous Metal Industry's Foreign Engineering and Construction (NFC) said on Tuesday that it plans to invest about 612 million yuan (US$99.8 million) in the plant, located in Guangdong province. The facility would produce an annual 6,531 metric tons of rare earth oxides — mostly lanthanum, yttrium and neodymium.
The government of Malawi has tapped a private Australian company to explore for gas and rare earth metals in two of the country's districts, reported StarAfrica.com. Malawi is hoping the finds will double its GDP by 2015.
Securities Disclosure: I, Andrew Topf, hold no direct investment interest in any company mentioned in this article.
Related reading: