Green Technology Solutions has been in the news for the rare earth market over the past couple of months. With eye popping headlines about shipping rare earth from Mongolia, deposits in Arizona, and diamond and rare earth mines in Congo. However, a closer look into the company reveals a potential pump and dump scam.
By Michael Montgomery—Exclusive to Rare Earth Investing News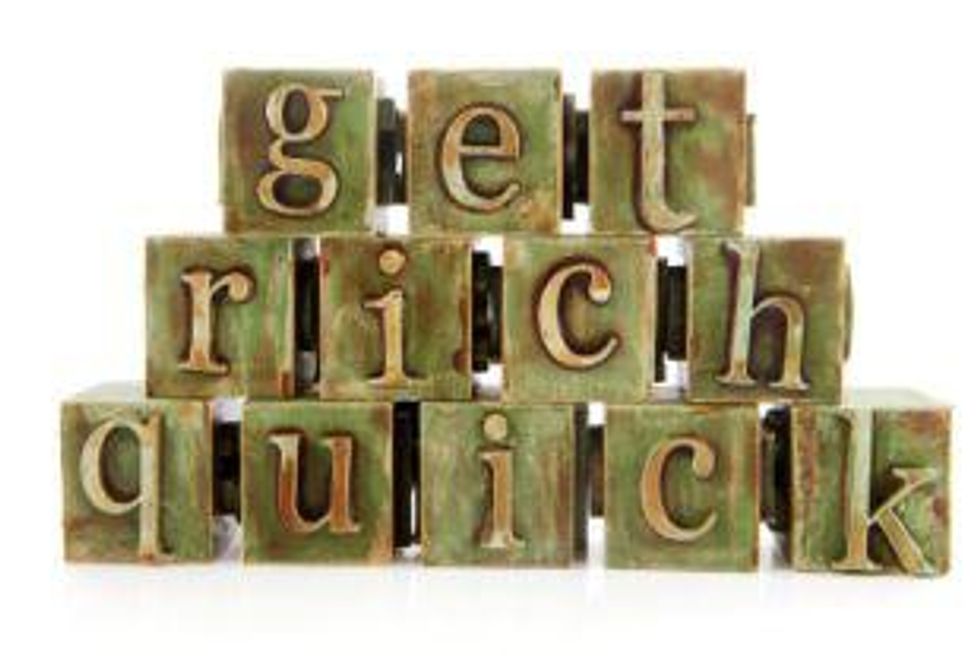 Due to the trade policies of China, the rare earth mining sector has been one the hottest commodity markets over the past year. As supply is reduced, and prices for the various metals have shot up, a wave of investment has flowed to many hopeful mining companies with valid deposits, and reputable management. Most of these companies are not mining their deposits and have little to show, apart from resource estimates, that their companies are worth the investment. It is on the investor to practice due diligence in researching the company's financial statements, and the reputation and experience of the management in making wise investment choices. A guide to researching mining companies from Chris Berry, founder of House Mountain Partners, was outlined on
Gold Investing News
in April. In the article, Chris Berry outlines the most important factors for evaluating mining companies with little more than a deposit as a company asset.
One hopeful rare earth company that has been in the news with spectacular headlines is Green Technology Solutions (PINK:GTSO) based out of San Jose, California. Some  of the company's press releases state that the GTSO has partnered with a Mongolian rare earth exporter called 'Rare Earth Exporters of Mongolia' that is looking to develop REE properties in Mongolia. The GTSO has stated that it is shipping its first wave of rare earth oxides to South Korea. Recently, the company announced it had acquired the rights to a rare earth deposit in Arizona. The company issued a press release today stating the company has a deal to develop gold, diamond and rare earth mining properties in the Democratic Republic of Congo.
These wonderful sounding press releases almost pulled this reporter in as well. However, looking at the company's financial statements and management team has made this GTSO seem less than appealing, and maybe a scam.
In multiple attempts to interview Green Technology Solutions CEO John Shearer, he was not able to be reached, nor was any date of when he would be in the office provided. In another attempt to speak with the management team the company's own Ms. Dorj Atantogos, Director of Mongolian Operations, the receptionist at GTSO, was unaware of the person's affiliation with the company.
A closer look at the company's 10-K SEC filing showed less than promising data for a company with so many eye popping headlines. First, Green Technology Solutions changed its name from 'Sunrise Energy' in October of 2010. Sunrise Energy was "engaged in the exploration and development of oil and gas in the Ukraine." Shortly after the name change, in November 2010, the company purchased Bio Pulp Works, a company that makes recycled paper products.
The company's 'risk factors' under the SEC filing are exactly the opposite of what Chris Berry has listed as an essential for investment in mining companies, management experience. This is taken from the company's 10-K document.
"The independent auditor's report on our financial statements contains explanatory language that substantial doubt exists about our ability to continue as a going concern. The report states that we depend on raising additional equity to continue our operations. If we are unable to obtain sufficient financing in the near term, then we would, in all likelihood… we may be placed into bankruptcy or undergo liquidation… For the year ended December 31, 2010, the company's net loss was $715,871 and our accumulated deficit was $7,799,363… Our management has limited experience in our proposed areas of operation. It is unlikely that any of our officers or directors will have any direct experience in the business of any target company."
The company, as of Dec. 31, 2010 had only $2,613 in the bank.
The company's only listed employee, management, or board of directors is CEO John Shearer. According to the statement above, he has no experience in the rare earth mining industry, and his main experience is working for investment banking firms. He has no expertise in overseeing mining operations. Shearer is featured on a site called Beijing Bullion, which shares an IP address with GTSO, on the site there are links to "BUY GTSO."
Green Technologies Solutions headquarters in San Jose, California, is a 'virtual office' in which the address listed at '2880 Zanker Road, Suite 203.' The listing is not as GTSO, but to a company called HQ Global Workplaces. When pressing those available for comment at HQ Global, no email address was able to be given, no physical address for the company was available, nor was anyone at the company able to give validity to GTSO. They are simply a phone call center and voicemail service company. Whether the repeated attempts to speak with CEO John Shearer are ever met with a response is doubtful at best.
Before buying shares of a company in the rare earth market, or any market for that matter, practice due diligence to be sure that the company is valid and worthy of your hard earned money. Many of the companies in the rare earth space are still in the early developmental stages, however, can still be good investments. Just be weary of those with spectacular headlines and little to show for it.
Investing News Network websites or approved third-party tools use cookies. Please refer to the cookie policy for collected data, privacy and GDPR compliance. By continuing to browse the site, you agree to our use of cookies.