Future of Lynas Rare Earth Project Looking More Positive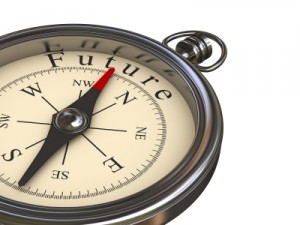 Lynas Corporation's (ASX:LYC) future is looking more certain with strengthening rare earth prices and signs that its long-awaited Malaysian processing plant will soon be open.
That was the message put forward by the company's CEO, Nicholas Curtis, at an annual general meeting (AGM) with investors last week.
Short-term market not main focus
"I know this has been a testing year for everyone," said Curtis. "It has been a year when the noise around the company has reached an amplitude that is, quite frankly, not sustainable and very negative for us all. But, I have to say that short-term share market performance is not our main focus as management of Lynas."
"One to two tough years to bring the business to life need to be put in the context of the long-term vision we are realising. By the second half of calendar 2013, we expect to be moving towards full production capacity and have a business that has the potential to deliver sustainable and predictable earnings," he added.
Breaking stranglehold on the market
Many in the sector are of the opinion that the Australian firm is poised to break China's stranglehold on the market after a Malaysian high court threw out activists' request to yet again suspend the company's temporary operating license (TOL) for its Lynas Advanced Materials Plant (LAMP) earlier this month. Lynas expects processing at the facility to begin by the end of this year.
"The recent legal proceedings in the Kuantan High Court have not detracted us from the ongoing operational preparation of the LAMP for production," Lynas said in a statement to the Australian Securities Exchange.
"Lynas is committed to its objective of successfully transitioning to a rare earths producer and trusted supplier, with first feed to kiln expected by calendar year end, followed by a ramp-up period of three to four months until first commercial sale of REO product and subsequent cash generation," it noted.
A case of déjà vu
While rare earth bears will be shouting from the rooftops, the majority of investors likely deem these new developments a case of "been there, heard that."
At last year's AGM, Curtis was quoted as saying, "[t]his time next year I will not be reporting to you the sales we are about to achieve, but rather celebrating with you the reality of our production and sales, and speaking again of the huge potential of our business."
This statement could not have been further from the truth. While the Australian miner has been quick to refer to the recent court decision in its favor, investors will be treading carefully on the back of what has been one of the most dramatic corporate court processes in recent memory.
The company initially received a green light from the Malaysian government to build the plant near Kuantan in 2007, and as it was offered a 12-year tax holiday as a "pioneer investor," it never planned on coming up against the level of local opposition that it has faced. Some have even questioned whether the drawn-out legal battle might in fact signal the end for the project, despite its high potential.
The $800-million plant — the world's largest outside China — has been ready to commence production since early May, but operations have been continuously delayed as a result of environmental and safety disputes. After a drawn-out approval process and several legal challenges from locals and activists, the LAMP now has a TOL.
Shareholder frustration
A number of shareholders at the meeting expressed anger at the company's share price, which has hovered near two-year lows for some time now. Others have questioned the board's ability to steer the company away from the legal and political issues plaguing the project, according to a report by The Sydney Morning Herald.
Responding to these worries, Curtis stated that he realizes it is a testing time for the company and shareholders, but defended Lynas against the Malaysian challenges, noting that it has met all environmental requirements.
"The opposition is political, not environmental," he noted.
Prices at sustainable levels
At the AGM, Curtis also stressed that rare earth prices have reached "sustainable" levels and that demand is likely to pick up in 2013. He added that as a result of Asian demand, growth in overall global demand is likely to exceed economic growth, and that the company is finalizing contracts with customers.
"Prices have fallen to levels we now believe are truly sustainable," he said. "Some demand destruction has occurred, but we do not believe it is permanent. It is difficult to forecast when as global macroeconomic factors are so volatile, but we hope the second half of 2013 sees a marked increase in demand in all rare earths."
However, the company's legal battles may not be completely resolved and Curtis declined to outline whether the company in fact has a "Plan B" if they continue, according to a report by The Wall Street Journal.
Despite repeated questioning from investors, he refused to comment on the company's strategy for managing further delays and dismissed calls to guarantee that the plant's start up will not be delayed once again.
"I know this has been a testing year for everyone," Curtis said. "If there is an outcome that is adverse, we will deal with it."
Time for talk is over
Despite the fact that Lynas' share price has taken a beating as a result of the ongoing saga surrounding the project, it does boast massive potential.
Having tested investor patience for far too long, the Lynas board realizes that the time for talk is over. That was highlighted when it announced last week that approximately 100 containers of rare earth concentrate have arrived in Kuantan, and a significant number of those are already at the LAMP facility.
"Lynas expects that the first feed to kiln and commencement of operations at the LAMP will occur over the coming days," the company said in a statement.
What will happen next is anyone's guess; however, it cannot be denied that this project has the potential to be a game changer. If legal proceedings let up and rare earth prices continue to strengthen, now could very well be an opportune time for investors to take advantage of a stock in the doldrums that has the potential to soar.
Securities Disclosure: I, Adam Currie, hold no direct investment interest in any company mentioned in this article.