Canadian Rare Earth Pilot Plants Completed
The latest prices, news and events from across the global rare earths market.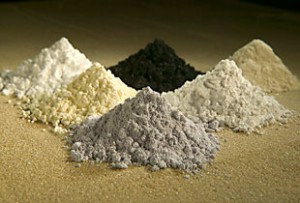 Last week's market focus was Australia-based Lynas Corporation (ASX:LYC), which received a temporary operating license (TOL) for its controversial plant in Malaysia from the country's Atomic Energy Licensing Board.
The TOL is a significant coup for the company and could be a game changer for the entire rare earths market, as reported in an article published Monday by Rare Earth Investing News. The facility has been up against numerous challenges, including funding withdrawals during the 2008 financial crisis, repeated delays in licensing and plunging rare earths prices.
Pilot plants completed in Quebec
Matamec Explorations (TSXV:MAT) and Toyotsu Rare Earth Canada confirmed the completion of both the mineral processing and hydrometallurgical pilot plants for their flagship Kipawa heavy rare earth element (HREE) project in Quebec.
The Kipawa processing flowsheet has been validated, from ore to the production of a bulk rare earth product, according to Matamec. It stated that the mineral processing pilot plant successfully produced an upgraded mineral concentrate, recovering on average 77 percent, but as high as 84 percent, of the contained rare earth in only 41 percent of the mass. Importantly, results indicate that the plant achieved a critical HREE extraction of over 90 percent, which allows the team to streamline further laboratory testing in order to meet downstream refineries' product requirements.
"The Kipawa deposit has … benefited greatly by its simplicity in metallurgy, as formally showcased in our two successful pilot plant operations," said André Gauthier, president of Matamec.
Fertilizer producer invests in REEs
MBAC Fertilizer (TSX:MBC), a Canadian fertilizer producer, announced that it plans to spend $1.2 billion on projects, including the exploration of phosphate and separate rare earth sites near the municipality of Araxá in Minas Gerais State, Brazil, Metal-Pages reported.
Last year, MBAC stated that it had potentially made one of the world's highest-grade rare earth discoveries and said that it will commence production in 2015. According to the company, the deposit holds a number of REEs, including lanthanum, cerium, ytrrium, neodymium, europium and dysprosium.
MBAC announced that it is aiming for annual production of 5,000 tonnes of rare earth oxides in the first phase of the project, beginning in 2015, and will potentially double output in 2017.
Market round-up
There has been little improvement in REE demand, and prices for a number of rare earths have softened as a result of weakening downstream demand, Metal-Pages reported. Market sources were quoted as stating that weak demand is the main concern in the Chinese REE market at present, not prices.
Praseodymium/neodymium demand has weakened in China, with sporadic business reported. Some suppliers are quoting $57,600/tonne for 99 percent praseodymium/neodymium oxide, while offer prices from other suppliers are holding out at $56,300/tonne.
Dysprosium oxide prices have also shown signs of softening in response to weak downstream demand.
Prices of 99.9 percent lanthanum oxide have moved down in the past few days owing to a lack of consumer buying and high domestic stocks. Prices of $10,100/tonne have been accepted by some purchasers.
Prices of around $10,260/tonne for 99 percent cerium oxide have been seen in the market, with some sources recording prices as low as $10,100/tonne.
Company news
Search Minerals (TSXV:SMY) announced that its board of directors has approved a preliminary 1,200 meter drill program at its Pesky Hill prospect in the Port Hope Simpson REE District, located in Southeast Labrador.
Over the past 12 months, a prospective area on Pesky Hill has been the focus of a mapping, prospecting and channeling program. Interpretation of the results has led to the creation of an exploration/geology model that outlines at least four high-grade HREE drill targets in the area.
According to a press release, objectives of the program will include identifying a high-grade dysprosium resource that can be put into production more quickly and at a lower cost than the company's Foxtrot project resource, and demonstrating the potential of the Port Hope Simpson District for multiple REE deposits.
Australia-based Northern Minerals (ASX:NTU) announced that 13 additional tenements have been granted in the Northern Territory, significantly expanding its HREE target area around the Browns Range Dome.
The company stated that tenements include known xenotime mineralization with an established target from historic exploration, including significant REE assays from rock chip samples.
It added that the southern tenements are highly prospective for gold and have led to the investigation of opportunities for a gold rights divestment so that the company can maintain its focus on HREEs. It is now planning to step up its exploration activity across the newly-granted area, which features an established HREE target from historical exploration activity.
Geomega Resources (TSXV:GMA) signed a non-binding letter of intent with Innovation Metals for the processing of neodymium concentrate derived from the company's Montviel REE project.
Innovation is planning the development and construction of an independent REE separation facility that will be based in Becancour, Quebec. The facility will be capable of processing mixed REE concentrates derived from multiple mineral sources, and its focus will be on concentrates rich in critical elements such as neodymium, europium, terbium, dysprosium and yttrium.
Securities Disclosure: I, Adam Currie, hold no direct investment interest in any company mentioned in this article.