British Columbia, Canada is an area of great natural beauty, and rare earth mining companies hope that it's also an area of rich natural bounty. Many companies have flocked to the area surrounding Prince George in hopes of finding rare earth deposits.
By Michael Montgomery—Exclusive to Rare Earth Investing News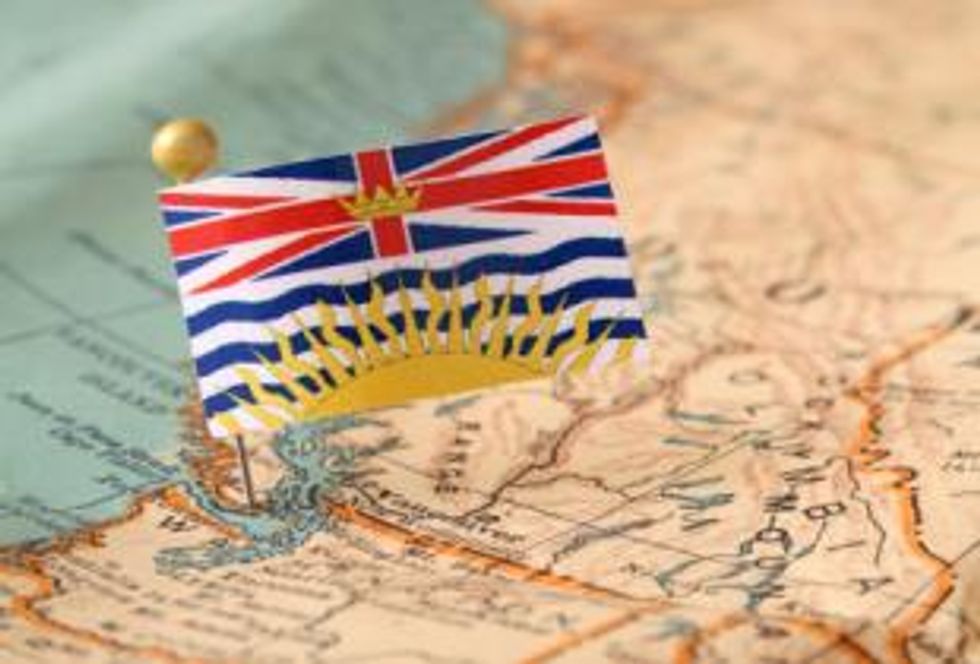 British Columbia, Canada is an area of great natural beauty, and rare earth mining companies hope that it's also an area of rich natural bounty. Many mining companies have been exploring the province in search of rare earth deposits in an effort to tap into the market that has been dominated by the Chinese. As demand for the metals picks up, and Chinese export quotas become smaller, the economic viability of these projects becomes a reality. What makes rare earth mining so complicated and expensive is the extraction and separation of the numerous minerals that reside simultaneously together.
There are many projects underway in the most western of Canadian Provinces. The "Rocky Mountain Rare Earth Belt" is home to almost all of the exploration and development activity, with the epicenter being Spectrum Mining's Wicheeda rare earth discovery and the subsequent claims by multiple mining firms on surrounding properties. This area is located 80 km northeast of Prince George, BC. What makes this region so appealing for mining firms is the close proximity of electrical lines, roadways, and railways, which improves the cost efficiency of  mining operations.
Spectrum Mining Corp.
Spectrum Mining is a privately-owned company whose chief asset in British Columbia is their Wicheeda property. A drill program in 2008 first highlighted the significance of the claim. "The 2008 program include a 48.64 m interval in hole 2008-02 which averaged 13,570 ppm (1.36%) cerium, 17,806 ppm (1.78%) lanthanum, 1,344 ppm (.13%) praseodymium and 2,780 ppm (.28%) neodymium for a combined rare earth element content (REE) of 3.55% over 48.64 m," stated the press release. Further drilling has uncovered even more deposits on the site.
The claim is considered to be so significant that many other mining firms have staked out almost all the land adjoining the Wicheeda property.
Bolero Resources Corp. (CVE:BRU)
Bolero's main BC asset is the 'Carbon Syndicate" claim. This claim is made up of forty-three minerals claims, and covers over 16,000 hectares, which makes it the largest contiguous land parcel adjacent to Spectrum Mining's Wicheeda property.
"Concentrations for Cerium (Ce) and Lanthanum (La) ran up to up to 631 ppm and 377 ppm respectively… Pathfinder elements such as Niobium (Nb) and Barium (Ba) also show distinct elevated concentrations against background," stated a recent press release.
International Montoro Resources (CVE:IMT)
Montoro also acquired a property adjacent to Spectrum's Wicheeda project, Chuchinka, which is still in the early stages of exploration.
Commerce Resources Corp. (CVE:CCE)
Commerce Resources property in BC is the Blue River Project. The property contains deposits of tantalum and niobium, with an indicated resource of 11.3 Mt with average grades of 198 g/t tantalum and 1,170 g/t niobium and an inferred resource of 26.2 Mt with average grades of 194 g/t tantalum and 1,182 g/t niobium.
The company also has a joint venture with Canadian International Minerals Inc. on a project close to the Wicheeda Property. The Carbo Project has seven claims for a total of 2778.63 hectares. "Field crews currently are continuing the geological mapping and soil sampling program that began in 2009. A permit application for a minimum 1,000 meter diamond drill program has been submitted to B.C. Ministry of Energy, Mines and Petroleum Resources," stated a press release last month.
Taseko Mines Ltd. (TSE:TKO)(AMEX:TGB)
Taseko Mines is a British Columbia-based firm that mines copper, molybdenum, gold and is exploring its Aley property for the rare earth element Niobium. Located in the same Rocky Mountain Trench region as the other companies listed, the property acquired in 2007 is not currently in operation, but there are plans to resume in the future.
Investing News Network websites or approved third-party tools use cookies. Please refer to the  cookie policy for collected data, privacy and GDPR compliance. By continuing to browse the site, you agree to our use of cookies.