China made slight changes to its annual export quotas for the year, however, stability in the rare earths sector in 2012 is far from certain after the market volatility of 2011.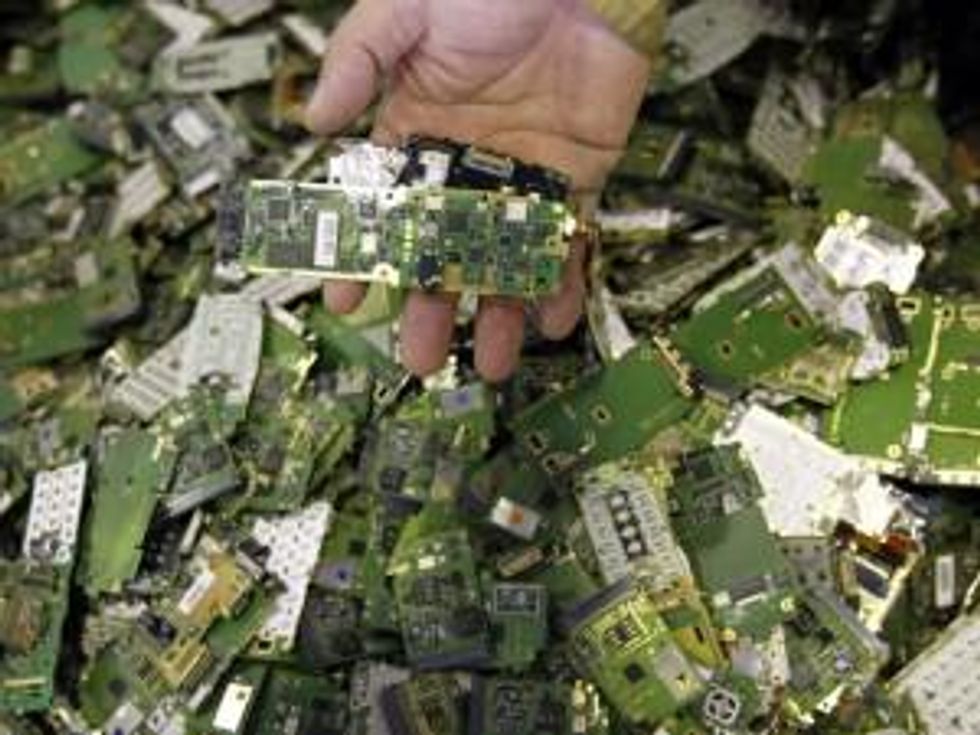 After a rollercoaster year for the rare earths market in 2011, investors are cautiously waiting to see what 2012 has in store for the sector.
Prices are for most rare earth elements exploded over the first half of last year, but abruptly slid backwards in the second half after international consumers lost some of their appetite for the pricey metals.
China's rare earth export quotas
Weak demand is still casting a shadow over the market as 2012 begins, and the first impact has already been felt as China left its rare earths export quota for 2012 essentially level.
The Chinese Ministry of Commerce revealed on December 27 that 10,546 tons of first-round export quotas had been allocated to nine companies. The companies allocated these quotas are those that meet the government's pollution-control standards.
A further twenty companies have been allocated 14,358 tons of first-round export quotas, but whether or not these companies will be permitted to export depends on government approval.
The first batch of allocations covers 80 percent of the export quota for 2012, and as has been the case in previous years, the Ministry of Commerce will likely allocate the remaining 20 percent of the quota sometime during the summer.
Should all of the provisional allocations be approved, the quota for the year could reach 31,130 tons, according to calculations from Bloomberg. This would be just marginally more than the 30,184 tons allocated last year, of which only 14,750 tons was exported between January and November.
Two of the biggest players in the Chinese rare earths sector, China Minmetals Corporation and Baogang Group, saw companies under their ownership allocated a combined 27 percent of the first-round quota. The Baogang Group, including Inner Mongolia Baotou Steel Rare Earth Hi-Tech Co. (SHA:600111) were only granted a provisional allocation, however, and will need government approval before they can export their 3,450 tons.
Individual quotas for heavy and light rare earths
An important change in this year's export allocations is a distinction between light rare earth elements (LREE) and heavy rare earth elements (HREE).
Despite an ample supply of rare earths in China last year, producers favored exports of pricier HREEs, which tightened the availability of LREEs and subsequently drove their prices up. When demand dried up though, prices for LREEs dropped.
In an effort to bring some stability to the market, the Ministry of Commerce has now allocated specific quantities of LREEs and HREEs for export. The HREE allocations for both confirmed and provisional companies now make up roughly 10-15 percent of their entire allowance for 2012, which projects to a combined total of nearly 4,575 tons for the year.
Growing pains
The distinction between LREEs and HREEs is one that some analysts believe is overdue, and a step in the right direction for a market that remains challenging for prospective investors.
Although rare earths are relatively similar in their chemical makeup, the label is an umbrella term for seventeen distinct metals that are commonly grouped together as either heavy or light.
Speaking to Kitco News, Arnett Waters, chairman of A.L. Waters Capital, explained that the rare earths sector was still a difficult playing field for investors, as many aspects of the industry were still opaque relative to more established sectors such as gold and copper.
"Rare earth prices are not listed like precious and base metals prices so it is difficult for the average person to invest in," said Waters. "It's a barrier to the growth of the industry…as the market is maturing, there is going to be a need for a centralized source of information."
Global Head of Metals at Newedge Group, Mike Frawley, agrees, adding that "[Rare earths] are small markets in comparison to gold, copper, and aluminum in terms of [production] tonnage and consumption tonnages…In terms of price transparency of these markets you'll have to dig a little deeper."
Disclosure: I, Robert Sullivan, hold no direct investment interest in any company mentioned in this article.
Investing News Network websites or approved third-party tools use cookies. Please refer to the  cookie policy for collected data, privacy and GDPR compliance. By continuing to browse the site, you agree to our use of cookies.