Magnesium Price Sliding as Global Demand Sags
Magnesium prices are falling and expected to drop further amid sluggish global growth and steady supply of the metal.
By Shihoko Goto – Exclusive to Magnesium Investing News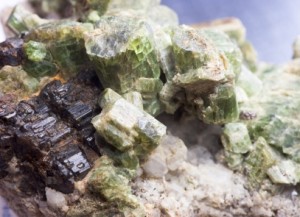 China's decision to cut export quotas for minor metals for 2012 has rattled commodities investors worldwide, not in the least those in the magnesium market. Although, the metals that will be directly affected by Beijing's latest move are tungsten, indium, and molybdenum, worries about the government expanding that list of metals are keeping market players on their toes.
With China controlling over 80 percent of the global magnesium market, investors are inevitably highly attuned to the goings-on in Beijing, especially after China's biggest rare earth producer, Inner Mongolia Baotou Steel Rare Earth Group (SHA:600111) decided in early September to suspend smelting and separation for one month. The company produces about half of the world's light rare earth production, giving it considerable power to manipulate market prices.
For now, though, magnesium appears to have been spared such deliberate manipulation, as Chinese production of primary magnesium rose 3 percent to 503,774 tons in the first nine months of the year, according to the China Non-Ferrous Metals Industry Association in early November. In Shanxi Province, the biggest production area, output rose by 3.6 percent from the same period to 230,739 tons, while in Shaanxi Province, output rose nearly 20 percent to 181,000 tons.
Exports too have increased by nearly 7 percent from a year ago to 150,726 tons during the first three quarters of 2011. Prices rose nearly 13 percent from a year ago to average $2,936 per ton, according to the Chinese authorities' November report. The single biggest export destination was the Netherlands at 40,812 tons, up almost 13 percent from a year ago with an average price of $2,919. Japan came in second at 20,266 tons, up 12 percent on year at an average price of $2,919 per ton, while Canada was in third place with 13,498 tons for a price tag of $3,009 per ton.
Yet, prices have been falling for the metal amid a slowdown in global demand on the one hand and Chinese suppliers lowering prices on the other. In the United States, the price of pure magnesium has widened to a range of $2.00 to $2.30 a pound delivered from $2.10 to $2.30 a week ago, while the annual 2012 contract price for pure magnesium has settled between $2.00 to $2.20 a pound compared to $2.30 to $2.60 a pound in 2011. Some analysts expect prices to continue to fall until January surrounded by a sluggish worldwide economy. Dealers said that there have only been a couple of tentative buying inquiries for annual and half-yearly deliveries in 2012. Certainly, a slowdown in steel and automobile production is expected to weaken demand for magnesium.
Company news
Speculation that the sole US magnesium producer, US Magnesium, will step up output before the end of the year as well as talks that Malaysia's CVM Minerals may be exporting to the United States are also pushing prices lower.
Nevertheless, the South Korean government together with major domestic corporations is stepping up efforts to secure its own supply of magnesium and other metals with POSCO (SEO:005490), the Korea National Oil Corp., and SK Group leading the way. According to the Korea Times, steel group POSCO in particular has been aggressive in the magnesium market, building a magnesium sheet plant in 2007 to produce materials needed for electronic goods. The company also signed a memorandum of understanding with South Korea's Gangwon Province to build a magnesium refinery plant with an annual production capacity of 10,000 tons in Gangneung, with the province providing all necessary financial and administrative support including land and road construction. Once completed, the area is expected to be a world-class magnesium production base, and POSCO is encouraging both South Korean and Japanese magnesium users to build plants when the refinery starts production in 2012. Production is expected to reach 100,000 tons by 2018.
In the meantime, industry giant China Magnesium Corporation (ASX:CMC) should be having greater control of how it processes the metal planning to expand beyond magnesium, namely by buying out ferro-alloys group Ningxia Tianjing Tianda Metallurgical Smelting Company. By buying out the company, China Magnesium has secured a raw material supply of the single biggest cost input in the magnesium production process, which takes up about 40 percent of overall production cost. Ningxia Tianjing produces about 60,000 tons of ferrosilicon which is enough to supply China Magnesium's plans to produce 55,000 tons of magnesium alloy per year.
Disclosure: I, Shihoko Goto, have no interest in the companies mentioned in this article.