Car Industry Recovery Could Boost European Magnesium Demand
Magnesium consumption slumped in Europe last year, largely due to automotive industry plant closures and a precipitous drop in car sales. But while the European economy is still struggling, there are hopes that it may start recovering in the second half of 2013. China's removal of its magnesium export tax should also help demand.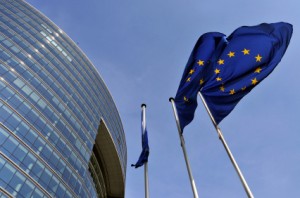 The depressed European car market has put a damper on demand for magnesium in the region. But there are some signs that the market may be near the bottom, and with China's removal of its magnesium export tax, there is cautious optimism that the market may stabilize or even improve.

"Automotive has been the problem. Obviously we've seen lower output of automotive units in Europe in the last few years, so of course that is affecting magnesium demand," Robert Baylis, managing director of Roskill, a UK-based metals and minerals research firm, said in an interview with Magnesium Investing News.
With Europe accounting for about 20 percent of global magnesium consumption each year, Baylis estimates that consumption probably dropped to between 160,000 and 165,000 tons last year from about 175,000 tons in 2011, in large part due to a decline in car sales. At least 25 percent of global magnesium production goes directly into transport, either in the form of die casting, or in aluminum alloys, according to Baylis.
Since 2007, the number of new car registrations in the EU has dropped every year, as per the European Automobile Manufacturers' Association, which also estimates that Europe has accounted for about 24 percent of world vehicle production in the last five years.
In 2012, new car registrations fell by 7.8 percent, to 12.53 million units, in the European Union and the European Free Trade Association countries, marking the fifth consecutive decline in the region, PricewaterhouseCoopers' (PwC) Autofacts said in January. It also touched a 17-year low for the industry, Reuters reported.
A bright spot for magnesium demand is that sales of cars from high-end manufacturers such as Jaguar Land Rover and Porsche (ETR:PAH3) rose significantly: Jaguar sold 30 percent more vehicles in 2012 than in 2011 and Porsche delivered 19 percent more cars than the year before. Those are positive developments because higher-end cars generally have more magnesium in them than lower- to medium-priced vehicles.
Still, Baylis contends that those increases haven't been enough to offset the decline in sales of the higher-volume, lower-priced cars.
"The intensity of usage is higher in high-end cars, but most cars will use some magnesium," Baylis said. "Most cars will have a magnesium steering wheel and a gear box transfer casing made of magnesium. So yes, there will be more magnesium in higher-end cars per unit to keep the weight down, but volume overall is coming from the lower-value, higher-volume side of the market."
To cope with lower sales and factories being underutilized, carmakers, including Ford (NYSE:F), Peugeot (EPA:UG) and General Motors (NYSE:GM), shut plants across Europe last year, further exacerbating magnesium demand issues in the region.
As a result, exports from China to Europe declined in 2012, "and that's primarily magnesium going into automotive and beverage cans," according to Baylis. He noted that because beverage can makers rely heavily on recycled materials, demand for net new magnesium is not necessarily impacted by demand for canned beverages; it will therefore be more stable than the car industry's demand for magnesium.
While car registrations and plant closures made for a dire 2012, both Baylis and PwC believe there is some reason for cautious optimism.
PwC, which expects a significantly slower decline in new car registrations this year, by 1.2 percent to 12.4 million units, said there is some risk that the debt crisis in Europe could push demand below 12 million units in 2013, but added that if the economic situation improves more rapidly than assumed, "some markets could experience strong recovery from their extreme low points due to significant pent up demand."
"To consolidate costs, many automakers announced plant closures and layoffs in 2012 to take effect in the coming years," Giorgio Elefante, a partner of PwC's automotive team said. "We will continue to see some challenges in 2013. However, we are cautiously optimistic that we are close to the bottom, and will likely begin to see improvement in the second half of 2013."
Already in January, Volkswagen (OTC Pink:VLKAY), Europe's largest car maker, had a 14.9-percent increase in global car deliveries, although in Europe it was still down by 3 percent.
"I would say the outlook is improving, but it may be a slow process," Baylis said. "The important thing is that China has scrapped the 10-percent export tax on magnesium metal, so that should help exports because the material would now be more competitive to buy."
Another important point is that carmakers are making real and concerted efforts to increase the use of magnesium in cars as a means to make them more energy efficient.
In October, General Motors said it was testing a new process to form lightweight magnesium sheet metal with a view to increasing its usage in cars. Magnesium, which weighs 33 percent less than aluminum, 60 percent less than titanium and 75 percent less than steel, would cut fuel usage.
"The crux is really that unless more widespread adoption of magnesium metal takes place, in transport applications in particular, then you are not likely to see very high growth. That said, the overall market still grows quite rapidly. Magnesium metal consumption is still looking at about 6-percent growth per year," Baylis added.
The United States Automotive Materials Partnership, a collaboration between car makers GM, Ford and Chrysler, estimates that by 2020, 250 pounds of magnesium will replace 500 pounds of steel and 90 pounds of magnesium will replace 130 pounds of aluminum per vehicle, resulting in an overall weight reduction of 15 percent.
If those predictions for magnesium usage in cars come true, there is reason to believe that overall magnesium demand won't slip into the red any time soon. And while Europe is holding back, preventing a return to pre-economic downturn growth levels, Asia and South America's automotive output are making up for some of the slack, helping global demand, Baylis said.
Securities Disclosure: I, Ragnhild Kjetland, hold no investment interest in any company mentioned in this article.