Conflict-Free: Canadian Tantalum Companies
With pressure mounting to provide transparency and responsibility in the supply chain for the electronics industry, the investment case for miners exploring for tantalum in conflict-free regions is increasing.
By Melissa Pistilli—Exclusive to Tantalum Investing News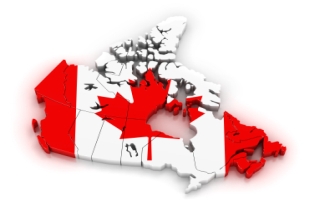 The movement to stop the flow of Congo conflict minerals into the global supply chain is growing and activist groups like The Enough Project are employing several tactics to get the message out.
On Wednesday night, a special episode of Law and Order: Special Victims Unit aired with the storyline revolving around the sexual violence against women being committed in epidemic proportions on a daily basis in eastern Congo, where armed groups use rape as a tool in their domination of the region's mineral resources. The episode was the second collaboration between SVU's producers and the Enough Project.
In a recent Huffington Post article, both SVU actor Mariska Hargitay and Enough Project Co-Founder John Prendergast implored consumers to "speak up and demand that the top electronics companies produce conflict-free products." One way consumers can "speak up," urged the pair, is by writing directly to electronics industry leaders.
The public outcry against conflict minerals is already having an impact on the industry. Some of the world's top manufacturers and processors of tantalum will be meeting in Boston this April to discuss how to develop a certification process for smelters whose tantalum is procured through "socially and environmentally responsible mines." The conference is sponsored by The Electronic Industry Citizenship Coalition and hosted by Cabot Corp., one of the global leaders in tantalum products.
With pressure mounting to provide transparency and responsibility in the supply chain for the electronics industry, the investment case for miners exploring for tantalum in conflict-free regions is increasing.
Two such tantalum explorers can be found in Canada. For now, the country only has one producer, the Tantalum Mining Corp. of Canada (Tanco), a subsidiary of Cabot Corp.
Avalon Rare Metals
Recent winner of the 2010 PDAC Environmental and Social Responsibility Award, Avalon Rare Metals [TSX: AVL] is a junior exploration and development company with five rare metals an minerals projects (three advanced-stage development) in Canada.
Avalon's Separation Rapids project in Northwestern Ontario is a tantalum bearing granitic pegmatite property that also holds lithium, cesium and rubidium. Tantalum is also found in heavy rare earth element bearing mineral fergusonite at the company's Thor Lake project in the North West Territories.
In an interview with The Gold Report last January, Equities and Economics Report writer Victor Gonçalves spoke highly of Avalon as a "well funded" and "legitimately green company" who will "keep moving up and up and up because they're going to keep hitting the milestones without anything hindering it."
On Thursday, shares of Avalon on the TSX were trading at $2.53.
Commerce Resources
Vancouver-based Commerce Resources' [TSX.V: CCE] Blue River Tantalum-Niobium Project is located in the Kamloops Mining Division of British Columbia. As an active member of the EICC, Commerce says it will attend the April meeting in Boston.The company is aggressively moving forward on a significant exploration and development program on the property, especially focused on bringing the Upper Fir deposit through the development stages and towards production.
Commerce has outlined an indicated resource for the Upper Fir totaling 11.30 million tonnes grading 198 grams per tonne Ta2O5 and an inferred resource of 26.20 million tonnes grading 194 grams per tonne Ta2O5. The Fir deposit hosts an indicated resource of 5.65 million tonnes grading 203.1 grams per tonne Ta2O5.
In an interview with The Gold Report Wednesday, Mike Kachanovsky, aka 'Mexico Mike' of Investor's Digest of Canad, discussed the reasons he owns shares in Commerce Resources including its "very strong management team," its "commitment since 2005 or perhaps even earlier to projects that are primarily leveraged to … exotic metals," and a "strong balance sheet with plenty of cash."
Kachanovsky has continued to increase his position in the company, especially now that rare metals are getting "hot" and the price is right. "I believe they're sincerely focused on advancing to development, in which case the stock will probably have a much higher value at some point in the future if they're successful," he explains. "I think it's very attractively priced in the market at this time and much cheaper than it was a year or two ago. Any time I can buy something that has great value at a lower price I tend to be interested in that kind of a stock."
On Thursday, shares of Commerce on the TSX-Venture were trading at .34 cents.