If vanadium redox batteries for energy storage become the norm, demand for vanadium will surge and current supply is in no shape to meet that demand.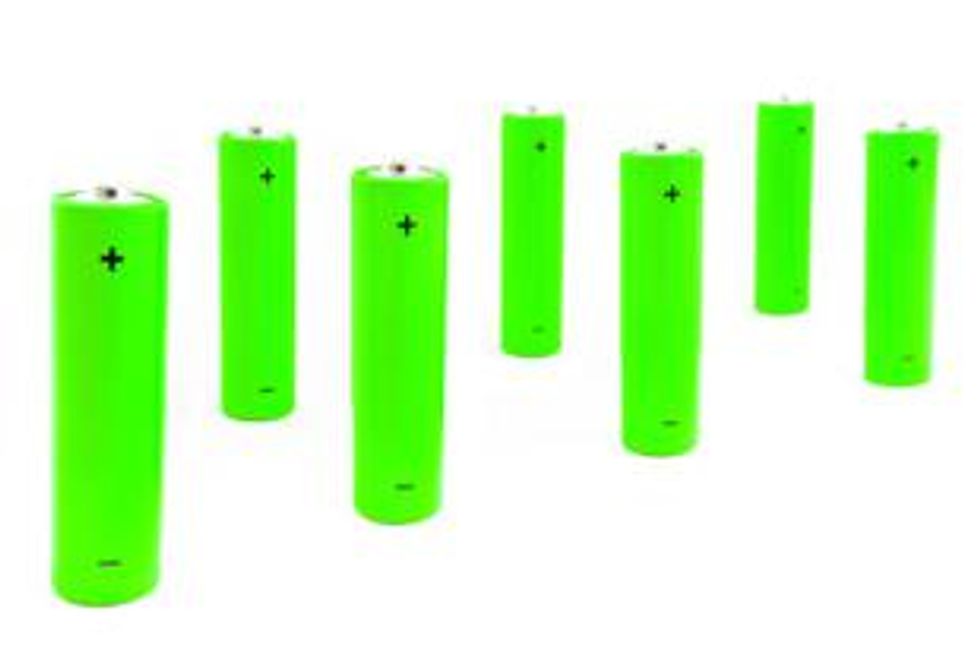 Emerging uses for vanadium, such as from vanadium redox batteries, could lead to a surge in vanadium demand and a widening supply-demand gap, and quite possibly a sharp increase in prices. Without factoring in emerging applications, demand for vanadium is already expected to more than double by 2025. The forecast is that by 2025, vanadium consumption will reach 123,000 metric tons, compared with 61,000 tons in 2010.
"People are contemplating using the vanadium redox battery as a portion of power grid storage," Jonathan Lee, an analyst at Byron Capital, said in an interview last month. "Whether or not that takes hold is yet to be decided, but one distinct advantage is its long life, given that vanadium is on the anode and cathode side of the battery. It is a fairly unique technology, and if it could be comercialized on a larger scale it would definitely increase demand for vanadium significantly."
According to Lee, vanadium trades at roughly $26 to $27 a kilogram. But analysts and experts cannot say what the price could rise to in the future if the energy storage application were to materialize on a larger scale. With vanadium's use in storage technology gaining momentum, current signs are pointing toward a supply shortage on the horizon.
Energizer Resources Inc., whose prime focus is the exploration and development of its wholly-owned Green Giant vanadium project in Madagascar, estimates that the world will fall short of vanadium in 2013. A November 10 Reuters report showed that China, South Africa and Russia are the world's biggest producers of vanadium. Exploration is being conducted by only a handful of small Canadian miners – American Vanadium (TSXV:AVC), Largo Resources (TSXV:LGO), Apella Resources (TSXV:APA), and Energizer Resources (TSX:EGZ,OTCBB:EGZR) – who are developing new deposits around the world.
The US government said earlier this year that it would invest about $185 million to deploying and demonstrating the effectiveness of utility-scale grid storage systems, American Vanadium said in a report on its website. And leading the way in new grid scale renewable storage solutions are vanadium redox batteries.
"With the ever increasing frequency of news about vanadium and vanadium redox batteries, it is becoming more apparent than ever before that vanadium's role will be pivotal in the development of battery technology for electric vehicles and more importantly, for large scale energy storage systems," Energizer reported. "This new demand stream is being driven by vanadium's role as a 'supercharger' in lithium batteries for electric and hybrid cars and as an essential and substantial component in vanadium redox batteries storage systems."
Vanadium Redox Battery commercialization
Currently vanadium redox batteries are in use in the United States, China, Japan, Korea, the European Union and Australia. While the technology looks promising, experts say commercialization of the technology will take years.
Bethesda, Maryland-based Prudent Energy designs and makes patented VRB®. In December 2010, Prudent announced that it would install a 600-kilowatt VRB® energy storage system Oxnard, California-based Gills Onions, one of the largest fresh-cut onion processing plants in the world.
Cellstrom GmbH, another vanadium redox batteries manufactuer, based in Austria, was acquired by Germany's Gildemeister GmbH last year. Cellstrom  has sold vanadium redox batteries since 2008 across Europe and most recently into India under the name CellCube. In February 2011, CellCube was an integral part of the world launch of BMW's electric vehicle, the BMWi. Charged with electricity from a wind turbine, the CellCube provided 100 percent renewable energy for a part of the media launch.
With all these new applications for vanadium in development and with China's growing reluctance to supply raw materials to the western world, analysts say it is imperative that smaller players with projects start development and mining soon. At the same time, government policies and laws need to become clearer for vanadium redox batteries technology to commercialize.
"It comes down to a couple of things," Byron Capital's Lee said in the interview. "The government is mandating that certain percentages of electricity production must be sourced from renewable energy. So it's really determining how those policies will ultimately be implemented because other technologies are competing with vanadium redox."
Lee added: "Within the redox, zinc bromide battery and lithium-ion batteries for grid storage are competing for market share. At this point, the biggest storage form is pumped hydro. Determining the scalability of these technologies, and the price differential between peak and off-peak pricing are key concerns. A slew of different government policies will determine whether vanadium redox can actually go forward."
Featured
Investing News Network websites or approved third-party tools use cookies. Please refer to the cookie policy for collected data, privacy and GDPR compliance. By continuing to browse the site, you agree to our use of cookies.