Largo Resources Clears Hurtle
Largo Resources announces conditional approval for debt financing at its Maracás vanadium property while increasing its share in its Yukon Tungsten-Molybdenum property.
By Desmond McMahon– Exclusive to Vanadium Investing News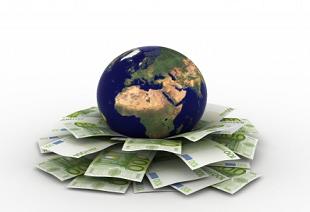 Last week, Largo Resources (TSX.V:LGO) announced conditional approval for a debt-financing program to develop their Maracás Vanadium property in Bahia, Brazil. Largo's plan calls for a combination of debt and equity, with Itaú BBA leading a consortium of financial institutions to provide US$150 million.
This is big news for Largo. Estimates suggest Maracás is the world's highest-grade vanadium deposit. The property's NI-4301 report in 2008 indicated a mineral resource of 22.5 million tonnes grading at 1.26 percent V2O5 – that's two to three times higher than any other known vanadium deposit, in any stage of development or production.
Largo President and CEO Mark Brennan recognizes that by securing debt financing, his company has jumped a big hurtle. He said he is pleased to be working with Itaú BBA to develop the Maracás project and understands that "the realistic expectation of securing the debt component of the overall project financing represents a major milestone for the Maracas project."
But, before Largo can start development they need to secure an estimated US$250 million to finance the project and the company is trying to do so without diluting ownership of the project.
In March, Largo acquired an additional 33.5 percent interest in Maracás and now holds an 80 percent interest in the property and still has the option to increase that amount by an additional 10 percent from Vale and Odebrecht.
March was a busy month for Largo, who also exercised an option to acquire 70 percent interest in the Northern Dancer Tungsten–Molybdenum deposit in the Yukon. Largo still has the option to purchase the remaining 30 percent for $5 million until March 11, 2011.
This project straddles the British Columbia and Yukon border, and hosts a porphyry-style tungsten-molybdenum deposit. A NI 43-101 compliant Inferred Mineral Resource from April 2007 indicated the deposit to be one of the world's largest known tungsten-molybdenum porphyry systems and results from 10 additional drill holes in 2008 reported results better than expected and continued to confirm the higher-grade tungsten and molybdenum zones.
NiPlats Australia's Disappointment
After three big announcements in March, NiPlats Australia (ASX:NIP) expected its stock prices to rise in April. But, after peaking at $0.50 on March 5th, NiPlats' stock has fallen to $0.385 at close on May 4th. Analysts are scratching their heads: how can the company's stock fall after announcing a 400-percent increase of the vanadium deposit at the Speewah location?
That's the question that led research firm Fat Prophets to pen a report concluding the market does not understand the Speewah project.
Fat Prophets' report sees one of two scenarios playing out for NiPlats. A potential bearish descending triangle pattern is forming, and if this should happen prices could return to the May 2009 high of $0.255.
But, if prices hold it could result in a break above the current downward trend and Fat Prophets suggests prices could move higher, possibly close to the mid-November 2009 high of $0.685.
Through this, NiPlats has been moving forward to complete the metallurgical tests and then needs to complete a pit optimization study and an estimate of mining reserves.
Then it will be time to make the big decision: how best to proceed and commercialize Speewah? NiPlats is looking at different options, each with its own price tag.
One option is production of a magnetite concentrate, which would entail a capital expenditure between US$90 to US$135 million. The required electricity is available for this option, but the volume of material would increase shipping costs.
Small tonnages can be loaded at Wyndham Port, which can take vessels up to 50,000 tonnes dead weight. Larger bulk cargoes can be barged and loaded onto ships some distance offshore.
An alternative is to produce 9,000 tonnes of ferrovanadium per month. NiPlats believes Wyndham Port could accommodate the volume, but with a higher demand on water and electricity, there are other issues to work out. This option comes with a US$360 to US$400 price tag.
The third option depends on results due in a few months. NiPlats sent a sample to South Africa to determine if the site can produce pig iron, vanadium, and titanium by-products. This route would involve another step increase in the project's cost to US$450 million to US$550 million. Native title and environmental issues will also need to be addressed.