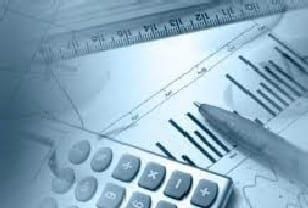 SQM will evaluate lithium production expansions beyond 2019 based on market conditions, but remains optimistic about future demand.
Top lithium producer SQM (NYSE:SQM) remains cautious about expanding output in Chile beyond 2019, but believes lithium demand will continue to be strong in the coming years, the company said in its earnings report on Thursday (March 1).
Chief Executive Patricio de Solminihac said that global lithium demand will grow an estimated 80 percent annually in the next five years.
He added that global markets will need at least an additional 50,000 tonnes of lithium per year in the years to come. "We truly believe in the lithium market as the demand growth, mainly driven by the development of the electric vehicles, should remain very strong in the coming years," de Solminihac said.
He also noted, "[t]he market will need more efficient projects to come on line to maintain the market equilibrium and support the development of the EVs and battery industries."
SQM said it is planning to triple its investments in 2018 for a total of $517 million. The company will spend $170 million to expand its lithium production capacity from 48,000 tonnes to 70,000 tonnes this year, and then to 100,000 tonnes in 2019.
"We will evaluate the timing for future expansions in the Salar de Atacama based on market conditions," de Solminihac added.
Demand for lithium, a key element in electric car batteries, is expected to surge in the coming decades. But fears about potential oversupply recently hit the market after the release of a bearish forecast from Morgan Stanley (NYSE:MS). The bank expects prices to fall by 45 percent by 2021 on the back of oversupply driven by new lithium projects and planned expansions in Chile.
In January, SQM reached a widely expected deal with Chilean development agency Corfo over royalties in the Salar de Atacama. The deal allows the lithium miner to expand output significantly, but the market will not see new supply immediately, as it will take time to ramp up production.
SQM CEO de Solminihac said the agreement gives the company "flexibility to increase" its operation capacity to maintain its 25-percent market share of the global lithium market.
In terms of prices, SQM expects average prices for the full year to be higher. "We believe that the market price will remain strong in the first half of the year with the potential to stabilize or decrease slightly in the second half of the year," the company said in its earnings report.
Despite many experts and market participants saying lithium oversupply will not happen any time soon, investors' fears continue to put stocks under pressure.
"SQM talked about flat to lower pricing in the second half of 2018," Scotiabank analyst Ben Isaacson said. "That coupled with a big broker report that came out on Monday calling for the same warning has really spooked investors."
SQM's net income in Q4 of last year rose to $110.5 million, or 42 cents per ADR, from $80.9 million, or 31 cents per ADR, the previous year. Revenue in the quarter rose 3.8 percent to $574.8 million.
On Thursday (March 1), shares of SQM declined more than 6 percent to close in New York at US$46.73. The company's share price has declined 21.29 percent year-to-date.
Don't forget to follow us @INN_Resource for real-time news updates!
Securities Disclosure: I, Priscila Barrera, hold no direct investment interest in any company mentioned in this article.