Lithium Industry Experiencing Weather Impacts
The world's driest desert, including a northern part of Chile and Argentina is currently the host to some of the largest and most efficient lithium producers in the world. Both Salar del Hombre Muerto and Salar de Atacama have seen some of the wettest winter weather to affect the region in decades, where even just fractions of an inch of rain have done some reported damage in areas.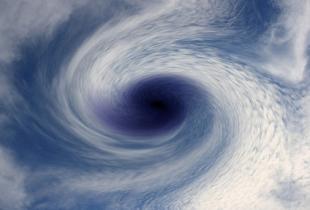 By Dave Brown – Exclusive to Lithium Investing News
With the world becoming increasingly sensitive to the unpredictable nature of earthquakes or capricious weather patterns, lithium brine production facilities are not well insulated against such potential challenges. Although a significantly large earthquake in Chile last year did not have a material impact on the lithium industry, a combination of snow and rain might impose a demonstrable effect on critical evaporation ponds which are an integral part of lithium production in the Atacama desert.
As the source of more than 50 percent of the world's lithium production, any regional problems in Chile might be intensified to involve downstream implications for all consumers of lithium applications. So far there is no evidence to suggest any material global supply chain impediments for the consumer electronics industry from a series of non linear and unexpected catastrophes in March resulting from earthquake and tsunami damage in Japan. As the world's third largest economy, the country is home to one of the largest global lithium battery suppliers, Panasonic (NYSE:PC), via subsidiary Sanyo Electric and it will be interesting to observe any challenges from potential short term lithium supply constraints. The battery manufacturer represents approximately 42 percent of the lithium-ion battery global market.
Dynamic global weather patterns to follow
According to the Associated Press report, last month included some major storms that combined with more than five times the annual average of snow and rain on parts of the region. While climate scientists at the World Meteorological Organization say La Nina has made for increasingly severe conditions worldwide, the current ranges of precipitation are particularly unusual for the Atacama, where levels have contracted over the last 100 years. Studies of atmospheric indicators including prevailing winds, barometric pressure readings, and cloudiness have demonstrated "this La Nina episode to be one of the strongest of the past century," according to the organization.
In the future, transition climate models anticipate the regional desert to expand southward and become even more arid; however, there is some debate about forecasting long term trends. In some of this controversy research appears to suggest that cloud cover, not carbon dioxide, causes global warming. Although mainstream climate scientists may dismiss this research as politically motivated and unrealistic, if it proves accurate more remote areas such as the Atacama desert could be more resistant to change, as they are located away from industrialized and smog productive urban areas.
Lithium and resources mining implications
During the second quarter earnings conference call with analysts and investors last week Michael Wilson, President of Specialty Chemicals Group for FMC Corporation (NYSE:FMC) reported that the weather has provided some challenges for the lithium producer. Wilson further acknowledged, "heavy rain and snow, which washed out and blocked roads, created logistical challenges impacting production yields and costs." On an optimistic yet subdued note, "while we believe the worst of the winter weather is now behind us, we expect to experience further production inefficiencies in the third quarter due to lower second quarter brine production and dilution of the lithium brines in the solar evaporation ponds by the heavy precipitation. This will effectively result in some shift in lithium earnings from the third quarter to the fourth quarter."
In June, the world's biggest copper mine, Escondida, temporarily halted operations due to heavy rain and snow. The copper–gold–silver mine is owned primarily by BHP Billiton (NYSE:BHP) (ASX:BHP) and Rio Tinto Group (NYSE:RIO). Under a contingency plan Collahuasi, the world's third largest copper mine, operated last month as bad weather affected the area that is responsible for producing about 20 percent of the world's mined copper. The mine is a joint venture of subsidiaries of Anglo American plc (LON:AAL) subsidiaries of Xstrata plc (LON:XTA) and a consortium of Japanese companies.
Securities Disclosure: I, Dave Brown, hold no direct investment interest in any company mentioned in this article.