Lithium Chile CEO: We Are the Largest Lithium Property Owner in Chile
Lithium Chile CEO Steven Cochrane highlights the opportunities to be found in the lithium-rich deposits of South America.
Lithium Chile CEO Steven Cochrane (TSXV:LITH; OTCQB:LTMCF) believes his company's lithium deposits in Chile are proving to be quite prospective following exploration work conducted to date.
Recent lithium carbonate equivalent (LCE) results have positioned Chile as one of the world's leading lithium producers. Holding 152,900 hectares that cover some of the most lithium-rich deposits in the country, Lithium Chile is in the process of advancing its 14 salars and one laguna, CEO Steven Cochrane told the Investing News Network (INN).
Below is a transcript of our interview with Lithium Chile CEO Steven Cochrane. It has been edited for clarity and brevity.
INN: Please give our investor audience an overview of Lithium Chile and its portfolio in Chile.
Lithium Chile CEO Steven Cochrane: Lithium Chile is one of the largest landholders of prospective lithium exploration properties in not just Chile, but arguably all of South America. With 152,900 hectares on 15 properties over salars and one laguna, Lithium Chile is primed to be one of the up-and-coming exploration companies in the lithium space. Most importantly, Lithium Chile owns 100 percent of these properties, has no additional royalty payments or minimum work commitments and has an average acquisition cost of $3 per hectare.
Lithium Chile has prioritized six of its 15 properties based on sample grade, size, access and infrastructure. As reported in the company's recent press releases, the best lithium sample grades range from a low of 525 mg/L to the highest sample recorded on our Coipasa prospect, which was 1,410 mg/L. As a reference point, Lithium Chile's low-grade samples are equivalent to the average production grades in Argentina, another key player on the lithium stage.
Based on the sample results Lithium Chile has gathered, a transient electromagnetic (TEM) geophysical program was deployed on our top four prospects: Coipasa, Helados, Ollague and Atacama. In addition, we have also applied for drill permits on all four properties and reconnaissance drilling is expected to begin shortly.
INN: How does Chile compare to other lithium-mining jurisdictions in the world?
SC: Quite simply, Chile is the lowest-cost producer of LCE in the world. One ton of LCE costs approximately $1,880 to produce compared to an average of $3,300 in Argentina and $4,000 in Australia. On top of that, Chile holds over 50 percent of known global lithium reserves.
INN: What has Lithium Chile's strategy been for expanding and developing its property portfolio?
SC: As mentioned, Lithium Chile has prioritized six of its exploration properties based on the highest sample grades, largest area prospect and ease of access and infrastructure. Our land department has continued to look for and stake additional hectares in and around these prospective properties. This has allowed us to expand our footprint in the most promising salars in our portfolio, making Lithium Chile one of the largest landholders of lithium prospects in all of Chile. We have now received our TEM data back from our four top prospects. This additional data has not only provided the company with attractive drill targets, but has allowed our land management team to acquire additional properties in some of the most prospective areas.
INN: Please tell us about the exploration activities you have conducted on the Lithium Chile projects to date. Are there any findings you would like to highlight?
SC: As mentioned before, Lithium Chile has completed a geophysical program comprising a gravity survey to define basins and a TEM survey to pinpoint the most conductive areas in those basins on our priority salars. Data has been completed on four of these salars and we see highly conductive horizons on all of these. We have designed drill programs for all four properties and those plans have been submitted to the Ministry of Mines for approval.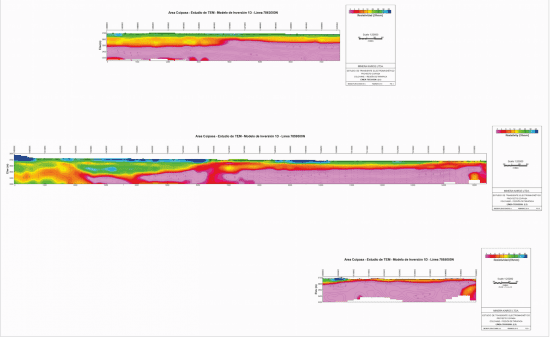 INN: What is next for Lithium Chile and how does that fit into the company's long-term plans?
SC: We need to start drilling and we hope to have those drill targets started before the end of the second quarter of 2018. This will hopefully prove that we are more than just an exploration company. The second focus for the company over the next two quarters is to bring in joint venture partners to move some of our other projects forward. This will allow us to fast track exploration and development of our properties in our ongoing efforts to maximize value for our shareholders.
CEO interviews are part of investor education campaigns for clients advertising on the Investing News Network. Important news is contextualized by CEOs, and the resulting interviews are disseminated to the Investing News Network audience because they have value to market watchers.
The Investing News Network interviews a CEO for an understanding of their perspective on the company, the investment potential of the company and market news related to the company. The information contained here is for information purposes only and is not to be construed as an offer or solicitation for the sale or purchase of securities.