Electric Vehicle Research in United States Generating Interest
Lithium producers, lithium battery manufacturers and the broader lithium investment community received some interesting news on Tuesday, as the Department of Energy (DOE) disclosed the results of a major review of research spending.
By Dave Brown —Exclusive to Lithium Investing News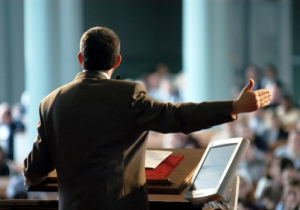 Lithium producers, lithium battery manufacturers and the broader lithium investment community received some interesting news on Tuesday, as the Department of Energy (DOE) disclosed the results of a major review of research spending. According to a report from Reuters this development could shift research dollars toward lithium battery technology, electric vehicles and modernizing the power grid and away from clean electricity and biofuels.
Allocating more of its $3 billion research budget to enhance electric vehicle adoption and lithium battery technology, the DOE has been critical of research and projects which might be "multiple generations away from practical use." The premiere of a "Quadrennial Technology Review" prioritized research that can be commercialized within 10 years, a strategy it sees as making the biggest difference in reducing oil imports and reducing greenhouse pollution. It is to serve as a collaboration of key concepts and critical ideas from more than 600 people involved in government, academia and industry.
The report
According to the report the United States "underinvested" with only 26 percent of its spending focused on research in the transportation sector this year. Research spending was primarily centered on alternative fuels with only 9 percent of its research spending on electric vehicles and 4 percent on improving fuel efficiency.
Research funded by the DOE has supported the current development of batteries used by the limited fleet of electric vehicles on the market, including models manufactured by BMW (ETR:BMW), Fisker, General Motors (NYSE:GM,TSX:GMM), Mercedes (PINK:DDAIF) and Toyota Motor Corp (NYSE:TM). The American Recovery and Reinvestment Act (ARRA) stimulated domestic research and manufacturing in next generation lithium batteries for electric vehicles by helping to fund 20 projects initiated by the DOE.
Investors will note that the DOE's objective is to reduce lithium battery costs through a combination of better materials, optimized battery designs, and improved manufacturing. The strategy is to establish domestic battery manufacturing facilities covering the supply chain, from lithium battery materials to cell and pack assembly, in addition to lithium battery recycling. Any shorter term improvements will likely result in an increase in better lithium batteries and greater adoption of electric vehicles.
The report suggests that "more dramatic advances in energy density, weight, cycle life, and power rates can be achieved through novel chemistries, such as metal polymer and lithium-sulfur batteries. While next-generation batteries have shown promise in the laboratory, they require significant R&D (research and development) before they can become commercial products." Reserving up to 20 percent of the funding for "out-of-the-box" research that often falls outside of the mandate for profit-driven private sector companies the DOE may continue to realize some longer term benefits. With advanced lithium battery technology progress through scientific research in chemistries and materials, variable component architecture, and analytic development of cell design and performance, the DOE is committed to enabling commercial industry stakeholders.
Europe outlines initiative for standard electric vehicle infrastructure
A trade association for European automobile manufacturers (ACEA), has defined a comprehensive preliminary set of recommendations to standardize the charging of electric vehicles. The report suggests, "ACEA members express the urgent need to reach European agreement for standard AC charging and present their vision for common agreement on quick charging that also creates room for a global solution and for simplification."
The guidelines cover a spectrum of topics including the vehicle port and public charging infrastructure including the communication between the two, and they address both slow and fast charging with direct or alternate current. As these standards are expected to be approved by relevant regulatory organizations, vehicle manufacturers will begin to integrate standards in their production. The association is advocating for complete implementation for new models before 2017.
A standardized industry proposal will enable a practical advantage for one type of plug independent of vehicle model or manufacturer, electricity provider or country of origin. Universal connection between the electricity grid and electric vehicles is a prerequisite for enabling interoperability and gaining traction in the global transportation market place. Currently in European countries a variety of solutions are used, which has resulted in a fragmentation of the market.
Securities Disclosure: I, Dave Brown, hold no direct investment interest in any company mentioned in this article.