Azincourt Energy Adds Cat 4 Claim to Lithium Two Project; Expands Eagle Pegmatite to the West
Jul. 11, 2018 06:53AM PST
Battery Metals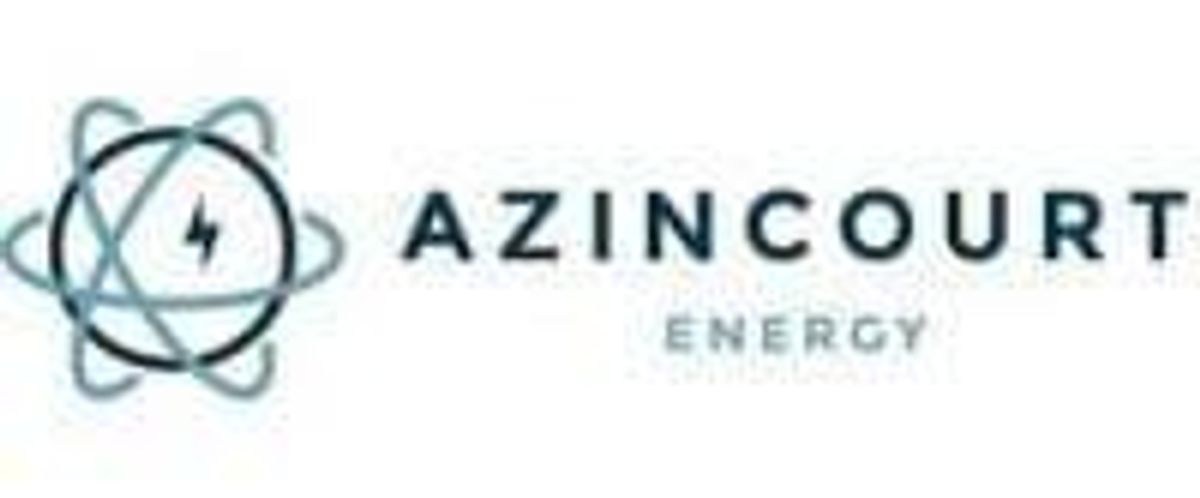 Azincourt Energy Corp. (TSXV:AAZ) is pleased to announce in conjunction with its JV partner, New Age Metals (TSX.V:NAM), the addition of the Cat 4 claim to its existing Lithium Two project.
Azincourt Energy Corp. (TSXV:AAZ) is pleased to announce in conjunction with its JV partner, New Age Metals (TSX.V:NAM), the addition of the Cat 4 claim to its existing Lithium Two project.
New Age has exercised its option agreement with Mustang Minerals (since renamed Grid Metals Corp) to explore the Cat 4 claim, which lies adjacent to the western boundary of the Lithium Two project and contains the western extension of the Eagle Pegmatite.
Lithium Two contains several lithium-bearing pegmatites including the 1100m Eagle Pegmatite which contains a non 43-101 compliant historical resource of 545,000 tonnes at 1.4% Li20.  Historical reports suggest it is open to depth and along strike.  The new Cat 4 claim nearly doubles the current Lithium Two land package, in addition to increasing the exploration potential of the lithium-bearing Eagle Pegmatite, and contiguous ground, to the west.
"Cat 4 is a compelling addition to Lithium Two, we're very pleased to get this ground," said president & CEO, Alex Klenman.  "Lithium Two is the most advanced exploration target we have.  The Eagle Pegmatite is already sizeable and adding the Cat 4 claim block represents an opportunity to potentially extend the mineralization and add tonnage to the project upside," continued Mr. Klenman.
The addition of the Cat 4 claim block comes at no additional cost to the JV partners and is a part of the 2016 original agreement between New Age Metals and Mustang Minerals (Grid Metals Corp.) to option the claims.
Exploration Update
Mapping and sampling has been underway now for several weeks, and drilling at Lithium Two is scheduled to begin shortly.  Numerous pegmatites at Lithium Two have been sampled in the past month, in addition to chip sampling along the Eagle and FD5 Pegmatites.  Fractionation samples were also collected to help gain a better understanding how evolved these pegmatites may be. The more evolved a pegmatite is, the greater the potential for a higher degree of mineralization.
Since work began a total 48 field samples from Lithium Two have been sent to Actlabs in Ancaster, Ontario, for analysis.  Results are expected sometime in the next week or two.  Additional sample batches from the Lithman North and Lithman East projects are in process and being sent to Actlabs in the coming days.  Mapping and sampling of known and newly found pegmatites continues on the other projects and will continue throughout the summer months.
Winnipeg River Pegmatite Field
The pegmatites in this region of southeast Manitoba are described as being a part of the Winnipeg River Pegmatite Field. Several large lithium-bearing pegmatites exist in this region and exploration activity in the region is increasing. This pegmatite field is host to the world-class Tanco Pegmatite, which is a highly fractionated Lithium-Cesium-Tantalum (LCT Type) pegmatite and has been mined in varying capacities since 1969. The LCT-type pegmatites can contain large amounts of Spodumene (one of the primary ores used in hard rock lithium extraction) and are a primary geological target in hard rock lithium exploration. They also can contain economic qualities of tantalum and cesium as well as other lithium bearing minerals such as mica.
The New Age Metals/Azincourt Energy Joint Venture the largest claim holder for Lithium Projects in the Winnipeg River Pegmatite Field.  At present, the Joint Venture has eight projects totalling over 14,000 hectares in the Winnipeg River Pegmatite Field.
Qualified Person
The contents contained herein that relate to Exploration Results or Mineral Resources is based on information compiled, reviewed or prepared by Carey Galeschuk, a consulting geoscientist for New Age Metals.  Mr. Galeschuk is the Qualified Person as defined by National Instrument 43-101 and has reviewed and approved the technical content of this news release.
About Azincourt Energy Corp.
Azincourt Energy is a Canadian-based resource company specializing in the strategic acquisition, exploration and development of alternative energy/fuel properties, including uranium, lithium, cobalt and other elements.
ON BEHALF OF THE BOARD OF AZINCOURT ENERGY CORP.
"Alex Klenman"
Alex Klenman, President & CEO
Neither the TSX Venture Exchange nor its regulation services provider (as that term is defined in the policies of the TSX Venture Exchange) accepts responsibility for the adequacy or accuracy of this release.
This press release includes "forward-looking statements", including forecasts, estimates, expectations and objectives for future operations that are subject to a number of assumptions, risks and uncertainties, many of which are beyond the control of Azincourt.  Investors are cautioned that any such statements are not guarantees of future performance and that actual results or developments may differ materially from those projected in the forward-looking statements.  Such forward-looking information represents management's best judgment based on information currently available.  No forward-looking statement can be guaranteed and actual future results may vary materially.
For further information please contact:
Alex Klenman, President & CEO
Tel: 604-638-8063
info@azincourtenergy.com
Azincourt Energy Corp.
1430 – 800 West Pender Street
Vancouver, BC
V6C 2V6
Photos accompanying this announcement are available at http://www.globenewswire.com/NewsRoom/AttachmentNg/ad317537-a218-49b4-852e-e7db4fa1d25a
http://www.globenewswire.com/NewsRoom/AttachmentNg/47b7d60f-16fd-42dc-890c-40304b948d6e
Source: www.globenewswire.com
Investing News Network websites or approved third-party tools use cookies. Please refer to the cookie policy for collected data, privacy and GDPR compliance. By continuing to browse the site, you agree to our use of cookies.