Is Flake Graphite the Place to Be in 2013?
Feb. 25, 2013 04:15AM PST
Battery Metals
There was mixed news this week for the high-value flake graphite market, but production hopefuls are forging ahead.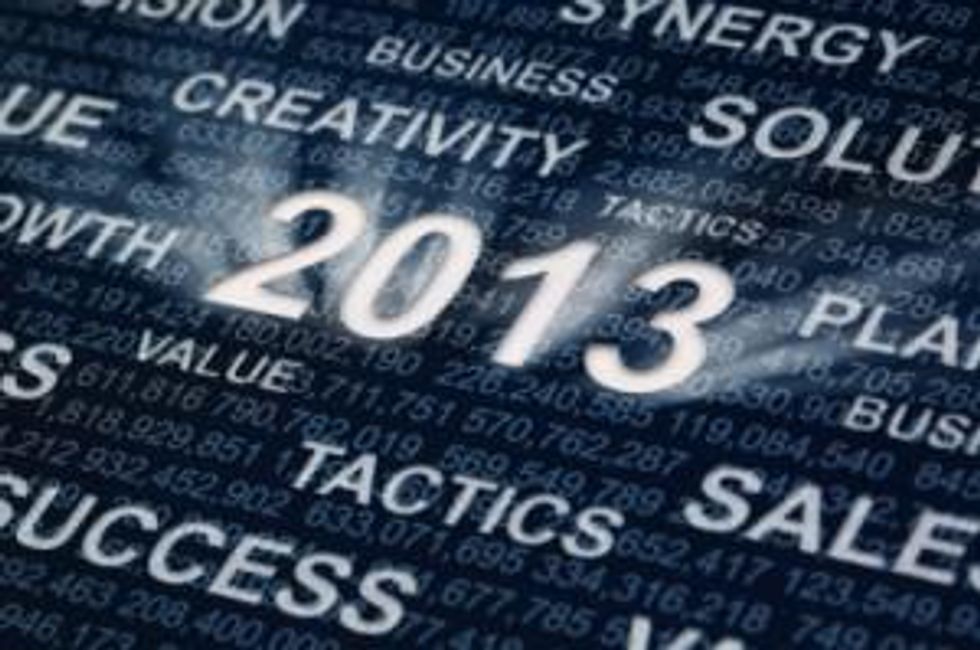 There's been a lot of excitement over flake graphite of late.

Flake graphite is one of the highest-value forms of the mineral. Prices for flake product averaged $1,530 per metric ton (MT) in 2012, according to the United States Geological Survey.
That's significantly higher than prices for other forms, like amorphous graphite, which averaged $329 per MT during the past year. However, it's not far off the $1,990 per MT fetched by the market's highest-value product, Sri Lankan lump and chip graphite.
But this week, the flake market got some bad news. Industrial Minerals reported that Chinese exports of flake graphite fell 24 percent in 2012 year-on-year, to 113,436 MT.
Analysts have blamed the drop on falling global demand from the steel market, the primary end user of flake product.
But does that mean the game is up? Based on the fact that not all news is bearish for flakes, the answer appears to be no.
Prices hanging on
First of all, prices are still strong. As of the end of January, 90-percent large-flake carbon was selling for $1,200 to $1,600 per MT. Higher-purity 94- to 97-percent carbon flakes were fetching between $1,400 and $1,800 per MT, which is above the average seen during 2012.
Flake producers in the world's top-producing nation, China, confirmed to Industrial Minerals that prices have been on the rise in 2013, with much demand coming from restocking in the steel sector.
Further, it appears that the fall in total Chinese flake exports during 2012 was in fact largely due to extremely low exports during the first half of the year. Traded volumes in the second half of 2012 were more brisk.
Chinese sources have said, however, that they remain cautious about demand going forward.
Chinese flake staying at home?
Gary Economo, CEO of flake-production hopeful Focus Graphite (TSXV:FMS,OTCQX:FCSMF), put an interesting spin on Chinese flake export numbers in a recent interview with the Investing News Network: maybe China's flake graphite is not all up for export.
Economo noted that while Chinese production is rising — coming in at 750,000 MT in 2012 and expected to rise to nearly 1 million MT by 2015 — there's less sense in the market of how much supply will be consumed domestically.
---
The market has seen that story before with several niche-market metals: China is not averse to cutting exports in favor of securing supply for its own end users.
There's also the question of whether China can actually achieve these lofty supply forecasts. Chinese production fell by an estimated 50,000 MT in 2012 as the government closed mines in Hunan province for environmental and resource protection reasons.
Due for a correction
Economo admitted that graphite prices probably won't retain the lofty levels of the past few years. He told Industrial Minerals that demand from end users like battery makers will fall unless prices come down.
That looks like a rational line of thought. Average prices for flake product in 2012 were 120 percent higher than the $694 per MT seen in 2009. Prices for other graphite products, like lump and amorphous, rose 41 and 62 percent, respectively, during the same period.
Economo pointed out, however, that flake graphite is well positioned for high-tech applications such as graphene, an ultra-thin sheet form of graphite with potential uses in making light, flexible display screens, electric circuits and solar cells.
Graphene garnered major attention recently after the European Union awarded a 1-billion-euro grant to a consortium of academic and industry researchers advancing research on the material. Companies such as Lomiko Metals (TSXV:LMR) have jumped on this potential market; last week, the company announced a strategic alliance with Graphene Laboratories to provide flake graphite for the development of graphene products.
Production hopefuls believe
A number of other companies are also betting on the tech-driven future of flake, advancing projects for the commodity in new and historic districts.
The past few weeks saw a number of significant announcements.
Alabama Graphite (CNSX:ALP) reported drill results from its past-producing Coosa project in Alabama, commenting that the results include grades of up to 2.56-percent graphitic carbon in the oxidized zone that was the target for historic mining.
Promising flake was also cut in drilling by Noram Ventures (TSXV:NRM) at its Kokanee project in British Columbia, with assays coming in at up to 2.36-percent graphitic carbon. After China, Canada is the second-largest producer of flake graphite in the world.
Fellow Canadian flake developer Rock Tech Lithium (TSXV:RCK) announced trenching results for 106 meters grading 2.84-percent graphitic carbon at its Lochaber project in Quebec. Standard Graphite (TSXV:SGH,OTCQX:DARDF) has also confirmed the potential for significant flake deposits in this region, finding graphite grading up to 34.06-percent graphitic carbon at its portfolio of projects in Quebec and Ontario.
Canada Carbon (TSXV:CCB) recently announced the first grab samples from its past-producing Miller lump and vein graphite mine near Montreal, commenting that assaying revealed "remarkably significant grades." The company's press release notes that vein-type graphite deposits generally have bigger flake sizes compared to other deposit types.
Development of flake projects is also pushing to more far-flung areas. Graphite One Resources (TSXV:GPH,OTCQX:GPHOF) has uncovered a high-grade flake deposit in Alaska at its Graphite Creek project — hosting 107.2 million MT grading 5.78-percent graphitic carbon.
Securities Disclosure: I, Dave Forest, do not hold equity interest in any companies mentioned in this article.
Related reading: 
Investing News Network websites or approved third-party tools use cookies. Please refer to the cookie policy for collected data, privacy and GDPR compliance. By continuing to browse the site, you agree to our use of cookies.