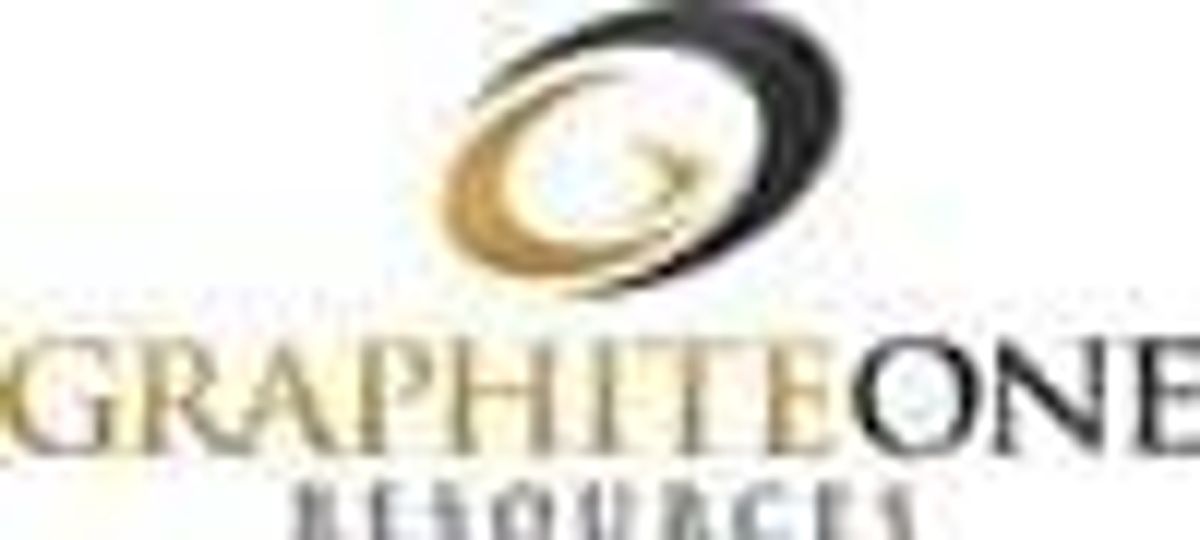 Graphite One Resources Inc. (TSX-V:GPH) (OTCQB:GPHOF) ("Graphite One" or the "Company") commented today on the release of the US Geological Survey's report on the Critical Mineral Resources of the United States (the "Report") and President Trump's order to develop a federal critical mineral's strategy.
Graphite One Resources Inc. (TSXV:GPH) (OTCQB:GPHOF) ("Graphite One" or the "Company")commented today on the release of the US Geological Survey's report on the Critical Mineral Resources of the United States (the "Report") and President Trump's order to develop a federal critical mineral's strategy.  The Report lists 23 metals and minerals that are critical to "the national economy and national security of the United States."  Graphite is one of the 23 materials listed, and is one of just four metals and minerals on the list for which the U.S. is 100% import dependent.
850-page Report is first comprehensive update on US mineral resource landscape since 1973 Oil Crisis
Graphite is one of 23 metals and minerals recognized as critical to "national economy and national security"
Graphite is one of 4 metals and minerals for which the U.S. is 100% import-dependent
Report is followed by a Presidential Executive Order to develop a federal strategy to reduce foreign dependence on critical minerals
Please click here for full US Geological Survey Report https://pubs.usgs.gov/pp/1802/pp1802_entirebook.pdf 
Graphite One's Graphite Creek STAX Graphite Project is a large, high-grade graphite resource situated in Alaska, one of the most pro-mining states in the United States.
As reported in February 2017, the Company signed a MOU with the Alaska Industrial Development and Export Authority ("AIDEA"), a public corporation of the State of Alaska whose purpose is to support and encourage the development of Alaska's natural resources.  AIDEA has the authority to finance, develop, and own and operate facilities used in the extraction, production, and transportation of minerals and materials.
"The Report and President Trump's Executive Order track with the ongoing discussions our team has been having with key U.S. officials at the federal level and the State of Alaska, with interest far more intense now than our initial discussions five years ago," said Anthony Huston, CEO of GPH.  "As a major graphite developer in the U.S., Graphite One is seeing a growing awareness that graphite is critical to a full range of new applications – from electric vehicle batteries and energy storage systems to defense weapons platforms.  The USGS report makes it clear that 100% import dependence on graphite and other materials pose risks to the U.S. economy and national security."
The Report, formally titled "Critical Mineral Resources of the United States— Economic and Environmental Geology and Prospects for Future Supply," (USGS Professional Report 1802), updates USGS Report 820, issued 44 years ago during the 1973 oil crisis.  The Report represents the U.S. Government's most comprehensive assessment of the nation's mineral resource profile and potential, serving to inform federal mineral policy.
Secretary Ryan K. Zinke, of the Department of the Interior, which oversees the USGS, stated on the release of the report: "I commend the team of scientists at USGS for the extensive work put into the report, but the findings are shocking.  The fact that previous administrations allowed the United States to become reliant on foreign nations, including our competitors and adversaries, for minerals that are so strategically important to our security and economy is deeply troubling. As both a former military commander and geologist, I know the very real national security risk of relying on foreign nations for what the military needs to keep our soldiers and our homeland safe."
The USGS study was followed by the signing of a new Executive Order by President Trump, "A Federal Strategy to Ensure Secure and Reliable Supplies of Critical Minerals."  The Executive Order directs the U.S. Secretaries of the Interior and Defense to prepare a list of critical minerals within 60 days, and to develop and report within 6 months a strategy for reducing foreign dependence on those metals and minerals deemed critical. "This executive order will prioritize reducing the Nation's vulnerability to disruptions in our supply of critical minerals safely and responsibility for the benefit of the American people," said President Trump.
Graphite One is proposing the development of its Graphite Creek STAX Graphite Project near Nome, Alaska.  The project's Preliminary Economic Analysis, dated June 30, 2017, envisions an integrated project producing about 50,000 tonnes per year of high-value manufactured graphite products over a 40-year mine life.
ABOUT GRAPHITE ONE RESOURCES INC.
GRAPHITE ONE RESOURCES INC. (TSX-V:GPH) (OTCQB:GPHOF) continues to develop its Graphite One Project (the "Project"), whereby the Company could potentially become an American producer of high grade Coated Spherical Graphite ("CSG") that is integrated with a domestic graphite resource.  The Project is proposed as a vertically integrated enterprise to mine, process and manufacture high grade CSG primarily for the lithium-ion electric vehicle battery market.  As set forth in the Company's Preliminary Economic Assessment, potential graphite mineralization mined from the Company's Graphite Creek Property, is expected to be processed into concentrate at a graphite processing plant.  The proposed processing plant would be located on the Graphite Creek Property situated on the Seward Peninsula about 60 kilometers north of Nome, Alaska.  CSG and other value-added graphite products, would likely be manufactured from the concentrate at the Company's proposed graphite product manufacturing facility, the location of which is the subject of further study and analysis.  The Company intends to make a production decision on the Project once a feasibility study is completed.
ON BEHALF OF THE BOARD OF DIRECTORS
"Anthony Huston" (signed)
For more information on Graphite One Resources Inc. please visit the Company's website, www.GraphiteOneResources.com or contact:
Anthony Huston
CEO, President & Director
Tel: (604) 697-2862
Email: AnthonyH@GraphiteOneResources.com
Investor Relations Contact
1-604-684-6730
GPH@kincommunications.com
Neither the TSX Venture Exchange nor its Regulation Services Provider (as that term is defined in the policies of the TSX Venture Exchange) accepts responsibility for the adequacy or accuracy of this release.
This release includes certain statements that may be deemed to be forward-looking statements. All statements in this release, other than statements of historical facts, are forward-looking statements.
Generally, forward-looking information can be identified by the use of forward-looking terminology such as "proposes", "expects", or "is expected", "scheduled", "estimates", "projects", "intends", "assumes", "believes", "indicates" or variations of such words and phrases that state that certain actions, events or results "may", "could", "would", "might" or "will be taken", "occur" or "be achieved". 
Forward-looking information in this release includes, but is not limited to, statements regarding the stage and progress of development of the Graphite Creek Project including the ability to actually produce spherical graphite, ultimate further and final results of additional test-work, estimated capital and sustaining costs and the availability of equipment, labour and resources required, the anticipated applications of graphite in high-tech, clean tech, energy storage and national security applications and all other anticipated applications, international demand and ability to transport and enter into such markets, are all forward-looking statements.  Although the Company believes the expectations expressed in such forward-looking statements are based on reasonable assumptions, such statements are not guarantees of future performance and actual results or developments may differ materially from those in the forward-looking statements.  Factors that could cause actual results to differ materially from those in forward-looking statements include: (i) the results of product development test work may not be indicative of the advancement of the project as anticipated, or at all, (ii) market prices, (iii) exploitation and exploration successes, (iv) continuity of mineralization, (v) uncertainties related to the ability to obtain necessary permits, licenses and title and delays due to third party opposition, (vi) changes in government policies regarding mining and natural resource exploration and exploitation, (vii) competition faced in securing experienced personnel, access to adequate infrastructure to support mining, processing, development and exploration activities and continued availability of capital and financing, and (viii) general economic, market or business conditions.  Readers are cautioned not to place undue reliance on this forward-looking information, which is given as of the date it is expressed in this press release, and the Company undertakes no obligation to update publicly or revise any forward-looking information, except as required by applicable securities laws.  For more information on the Company, investors should review the Company's continuous disclosure filings that are available at www.sedar.com.
Click here to connect with Graphite One Resources Inc. (TSXV:GPH, OTCQX:GPHOF) for an Investor Presentation.
Source: globenewswire.com
Investing News Network websites or approved third-party tools use cookies. Please refer to the  cookie policy for collected data, privacy and GDPR compliance. By continuing to browse the site, you agree to our use of cookies.