Gigafactory Relocation To New York State Underway
Magnis Resources Limited ("Magnis" or the "Company") (ASX: MNS) is pleased to advise that Imperium3 New York (iM3NY) has made good progress on its New York Gigafactory project with the relocation of the battery plant from North Carolina now underway.
Magnis Resources Limited (ASX:MNS) ("Magnis" or the "Company") is pleased to advise that Imperium3 New York (iM3NY) has made good progress on its New York Gigafactory project with the relocation of the battery plant from North Carolina now underway.
Relocation commenced with moving electrode fabrication lines
Production team engagement is well underway with key positions already filled
Site visits from large OEM's commences this month
Process optimisation accelerated by directly working with equipment manufacturers
Production scheduled for 1H 2019
Progress includes the mobilisation of machinery as well as re-engineering design work for future plant operation and automation.
Details of the Relocation
iM3NY has assembled a leading project team consisting of individuals, companies and strategic partners, such as Siemens, to undertake a systematic mobilisation process. Recently, the assembled team of experts conducted a site visit to evaluate engineering, de-assembly and mobilisation plans. This team included individuals with process and engineering knowledge on high tech manufacturing as well as significant experience in large plant relocations within the USA and other regions.
During the process, iM3NY with assistance of Magnis, have worked closely with all relevant equipment manufacturers to accelerate the mobilisation and re-engineering works programs to deliver the optimum outcomes for all stakeholders.
Executive Team and Site Visits
The identification and subsequent hiring process of highly skilled engineers and experts in Lithium-ion battery and high tech manufacturing is now underway. This has included personnel who have previously held senior roles in groups including Apple and LG. Magnis looks forward to updating shareholders as this process progresses.
In recent months, the Company has had ongoing discussions with numerous large OEM's (Original Equipment Manufacturers) regarding both potential project participation and offtake agreements. These discussions have led to site visits to both the New York and North Carolina facilities being organised in the coming weeks. iM3NY is pleased with the interest they have received to date and will update the market as any developments materialise.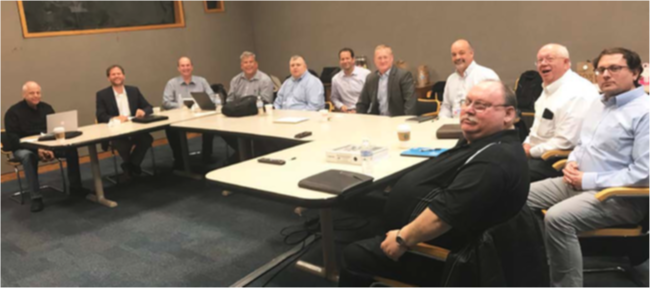 Figure 1: Some members of the iMNY3 executive team along with partners on site in North Carolina discussing the manufacturing plant mobilisation to New York
Magnis Chairman Frank Poullas said: "We are thrilled to see such energy and motivation in the Imperium3 New York team. Within only a few weeks of our acquisition we have made significant progress. Not only have we secured the services of a highly talented senior team, but we have also made exciting progress with C4V scientists and engineers on the re-engineering of the future plant and operations."
"It can potentially take months to digest such drastic changes in a business of this scale and magnitude and our executive team, along with core group of Imperium3 New York have been exceptionally impressive with the progress made on our first battery project."
"We look forward to updating shareholders as we continue our mobilisation and also as the site visits and subsequent developments with OEM's progress."
iM3NY Director Mike Driscoll said: "We have been able to put together a fantastic team with the extensive experience necessary in moving plants from one continent to another, while also optimising processes for high tech manufacturing. The team under our supervision has been able to demonstrate a great deal of synergy and coordination to plan out this move in a very systematic and efficient manner."
"I am very pleased to have such diverse expertise in our existing group and look forward to continuing to benefit from their expertise as we move forward."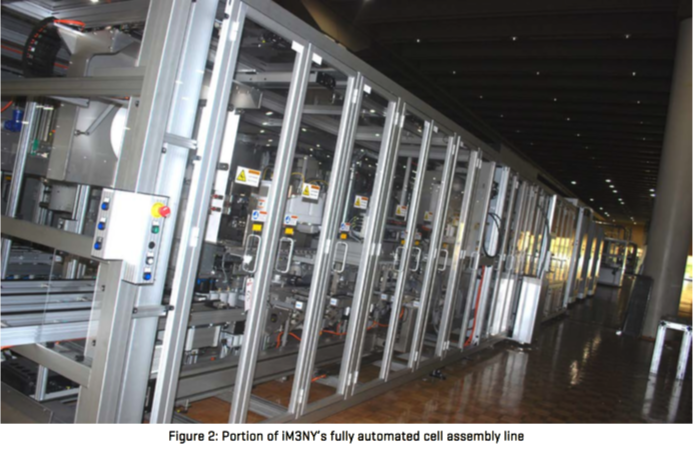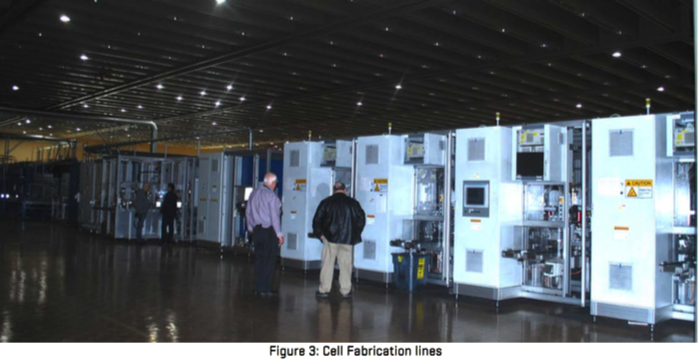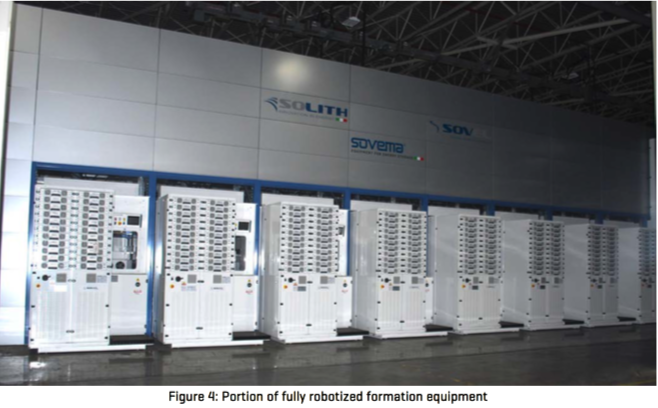 Members of the Imperium3 consortium have been working together for the last 3 years to develop a sustainable supply chain to produce lithium-ion batteries across the globe in multiple locations. The first project, "Imperium3 New York" has received NY State Government support and partial funding to build the first Gigafactory (15GWh/year once complete) for lithium-ion battery cell production. Phase 1 will have 3GWh targeted production levels, with the first line going into production for 1GWh in H1 2019. The consortium includes New York based Charge CCCV (C4V), Primet Precision Materials, C&D Assembly, Magnis and Boston Energy and Innovation, along with over 45+ Global companies as strategic value chain partners including Siemens, Celgard and B&W Megtec. The consortium members have been involved in producing batteries and have the expertise and capabilities needed for lithium-ion battery manufacture from raw materials, to particle engineering and cell/battery manufacturing.
The consortium's objectives are to ensure a balanced and available capacity of lithium-ion battery manufacturing outside of the Pacific Rim. Secondly, the organisation and its partners are framing a structure to enable the agility for rapid commercialisation of new lithium-ion technologies, supporting the open innovation necessary for sustained high performance and low-cost products.
Currently, the primary members of the consortium are producing 3270 and 2170 battery formats to various customers (including a US & European OEM's) for EV, Start-Stop, and hybrid batteries as well as stationary and grid energy storage applications. With the recent acquisition of the battery plant, iM3NY would be in initial production by the first half of 2019.
Travis Peluso
Investor Relations Director Magnis Resources Limited Ph: +61 411 404 814 www.magnis.com.au
Click here to connect with Magnis Resources Limited and receive an Investor's Presentation.
Source: drive.google.com