Former Vice President & Portfolio Manager of Dundee Corporation Joins NextSource Materials as its Exclusive M&A Advisor
Nov. 29, 2018 05:01AM PST
Battery Metals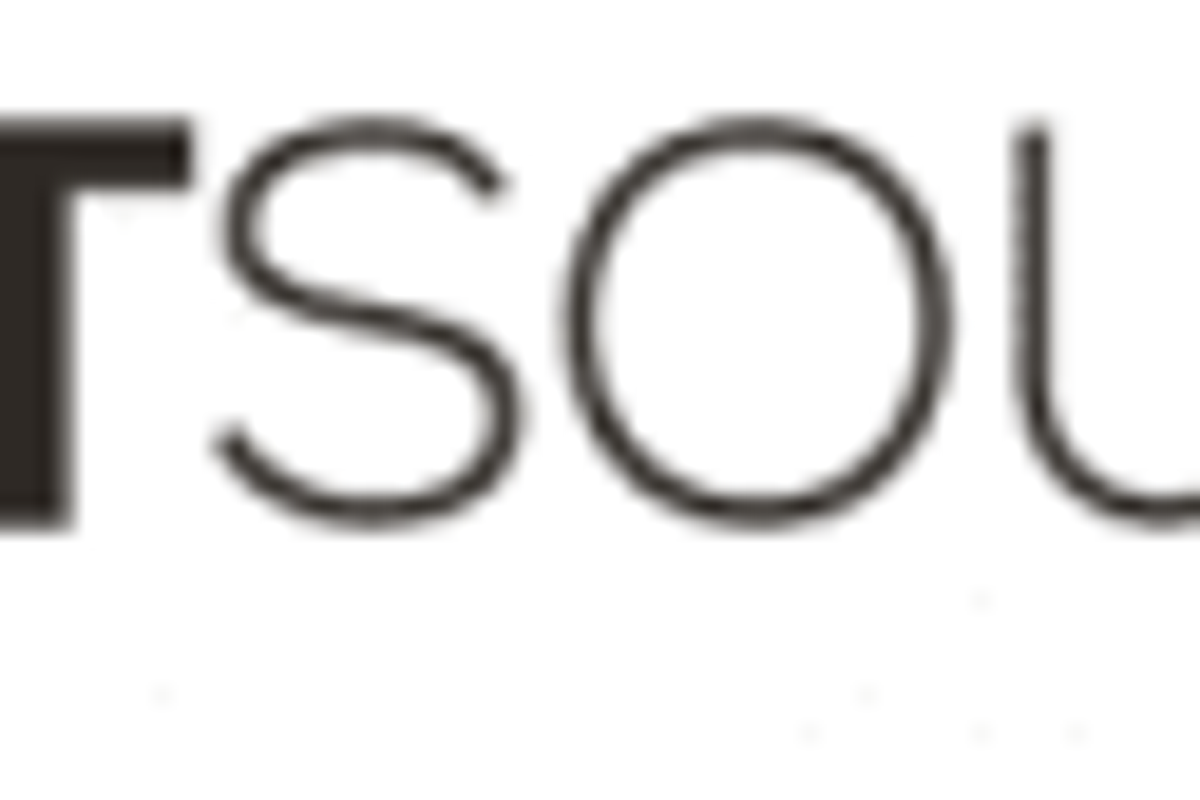 NextSource Materials Inc. (TSX:NEXT,OTCQB:NSRCF) ("NextSource" or "the Company"),  is pleased to announce the appointment of Mr. Brett Whalen, CFA as the Company's exclusive Mergers and Acquisitions ("M&A") advisor.
NextSource Materials Inc. (TSX:NEXT,OTCQB:NSRCF) ("NextSource" or "the Company"), is pleased to announce the appointment of Mr. Brett Whalen, CFA as the Company's exclusive Mergers and Acquisitions ("M&A") advisor.
Mr. Whalen has over 18 years of investment banking and M&A expertise, spending 16 of those years at Dundee Corporation (Dundee Corp.) where he was most recently Vice President and Portfolio Manager. During his tenure at Dundee Corp., Mr. Whalen was involved in completing approximately $2 billion in M&A deals and helped raise over $10 billion dollars in capital to the resource sector. Dundee Corp. is currently NextSource's largest institutional investor with just under a 20% holding.
Mr. Whalen currently sits on the boards of several TSX-listed and privately held companies and holds a BA (Honours) degree in Economics and Finance from Wilfred Laurier University.
Extensive Knowledge in the Graphite and Vanadium Sector
Mr. Whalen has extensive knowledge of both graphite and vanadium. Mr. Whalen served as director and Chairman of the Board of American Vanadium Corp. while it developed its Gibellini Vanadium Project (now wholly owned and operated by Prophecy Development Corp). In addition to developing the Gibellini Deposit, American Vanadium also held the North American rights to sell the CellCube Energy Storage Battery, currently the world's most advanced and installed vanadium flow redox battery.
Given the aggressive growth forecasts for graphite and vanadium for high-quality steel applications and especially for use in batteries for electric vehicles and renewable energy storage systems, the world's consumption of these two strategic materials is forecasted to go much higher. As such, there is going to be a significant strain on supply of both graphite and vanadium as electric vehicle and renewable energy storage demand takes off.
Mr. Whalen commented, "The opportunity ahead for NextSource is tremendous as they continue to make substantial progress in positioning the company as a major player in the strategic energy and battery materials sector. With their world-class graphite and vanadium assets, the potential for them to be a key supplier of critical materials essential to the battery supply chain has attracted heightened attention from global consumers. Batteries are going to permeate our lives, and I am excited to be involved during this important time in the company's development and to accelerate their growth plan."
Craig Scherba, President & CEO commented, "Brett will add a special dimension to moving NextSource's projects forward as his proven skills are well understood and acknowledged in the capital markets arena. The company is very fortunate to have had Brett's counsel and support in the past as our largest institutional investor and we are delighted that he has chosen to be involved in the next critical steps of the company's development."
Graphite and Vanadium Prices near 15-Year Highs
Both graphite and vanadium prices are experiencing near 15-year highs and are capturing significant and renewed attention for their respective roles as critical battery materials.
Flake graphite (+80 mesh, 96%-97% carbon ("C") purity) currently sells for approximately $1250 per tonne (FOB China) while uncoated spherical purified graphite (SPG) 15 micron for anode applications in lithium-ion batteries sells for an average of $3600 per tonne. By volume, graphite is the largest raw material in a lithium-ion battery. Currently, approximately 100,000 tonnes per annum (tpa) of battery-grade graphite is consumed annually for anodes today. Bloomberg New Energy Finance forecasts that approximately 700,000 tpa of battery-grade graphite will be consumed annually by next decade due to the expected penetration rates of electric vehicles.
Vanadium pentoxide (V2O5) currently sells for US$33 per pound. Vanadium was the best-performing battery metal last year, out performing lithium, cobalt and nickel with the price appreciation being driven by tightening supply and increased demand for vanadium, particularly in China where they have mandated higher vanadium content for high-strength construction rebar.
Demand remains robust across all major end-use applications for vanadium and China's new high-strength rebar standard, designed to limit the use of inferior steels in construction, has the potential to further increase China's intensity of use of vanadium dramatically. The policy came into force this month and industry analysts expect Chinese vanadium demand in 2019 to further increase substantially if the policy is sufficiently enforced.
Graphite and vanadium share several market consumption and growth forecast similarities. Current consumption of graphite and vanadium are primarily tied to the steel industry, which accounts for 60 percent and 90 percent of demand respectively. Both are critical in the steel-making process, however analysts expect both to experience exponential growth as critical battery materials. Graphite demand is forecasted to double in the next 5 years for its use as the anode material in lithium-ion batteries for electric vehicles, while vanadium is expected to experience significant demand for its use as both the anode and the cathode in vanadium redox flow batteries (VRB), which are widely regarded as the leading technology for industrial-scale batteries.
The Molo Graphite Project – an Advanced Project Using Full Modular Build Approach
The Molo Graphite Project is a feasibility-stage project and ranks as one of the largest-known and highest quality flake graphite deposits in the world, and the only project with SuperFlake® graphite.
As announced in the Company's June 2017 Feasibility Study, the Molo Project will be built in two phases: Phase I will be a full-scale mine with a production rate of 17,000 tonnes per annum ("tpa") of SuperFlake® graphite concentrate and with a mine life exceeding 30 years. The mine capital cost is estimated at US$18.4 million and with a build time of only 9 months. Phase I production is currently targeted for early 2020 and is subject to mine financing. Phase II of the Molo mine will consist of an expansion to over 51,000 tpa and will be implemented as soon as market demand supports such an expansion.
Due to NextSource using a unique, fully modular build approach, the Molo Project will have the lowest capital cost of any proposed or competing graphite mine. The Molo Project is also verified to have one of the lowest operating costs in the industry, based on a full-cost CIF-basis.
The Green Giant Vanadium Project – A Unique Resource
The Green Giant vanadium project is one of the largest and highest-grade vanadium resources in the world. Situated just 15 kilometres from the Company's Molo Graphite project, the Green Giant hosts a NI 43-101 indicated resource of 49.5 million tonnes grading 0.693% V2O5 (756.3 million pounds V2O5), and an inferred resource of 9.7 million tonnes grading 0.632% V2O5 (134.5 million pounds V2O5) at a 0.5% cut-off.
What makes the Green Giant Vanadium Project particularly unique among the majority of vanadium deposits in the world is that it is a sediment-hosted deposit. It is estimated that less than five percent of vanadium occurrences occur in sedimentary environments.
As the Green Giant Vanadium Project is sediment-hosted, it does not contain substantial iron, which must be removed for battery applications. As such, it is believed that this provides an advantage when producing the high-purity vanadium pentoxide, which is a key precursor material required to produce the high-purity electrolyte (98.5%+) needed to power a VRB.
Two Strategic Assets that Position NextSource Well for the Future
The global quest to efficiently harness renewable energy into a battery has been described as the "holy grail" of energy storage and the growth opportunities for efficient energy storage systems are substantial. Although the Company is currently focused on the development of its very advanced Molo Graphite Project into a mine, management believes that the market demand for both graphite and vanadium will be strong as these critical battery minerals are key materials in battery chemistries for large-scale energy storage systems. The Company continues to believe strongly in the market potential of VRBs as a leading technology for these applications, and in particular the off-take potential for a high-purity vanadium pentoxide (V2O5) concentrate from our Green Giant Project. Serendipitously, the two critical materials required to power a VRB are vanadium and flake graphite.
As such, NextSource considers its graphite and vanadium projects to be strategic assets that complement its ambitious goal of providing the next source of strategic battery materials that will change the world.
Qualified Persons
Mr. Craig Scherba, P.Geo., President and CEO, is the qualified person who reviewed and approved the technical information provided in this press release.
ABOUT NEXTSOURCE MATERIALS INC.
NextSource Materials Inc. is a mine development company based in Toronto, Canada, that is developing its 100%-owned Molo Graphite Project in southern Madagascar. The Molo Graphite Project is a feasibility-stage project and ranks as one of the largest-known and highest quality flake graphite deposits in the world and the only project with SuperFlake® graphite. In addition, NextSource has 100% ownership of its NI 43-101 compliant Green Giant Vanadium Project, located just 12 kilometres from the Molo Graphite Project. The Green Giant Project is a rarely occurring sedimentary-hosted deposit that also ranks as one of the largest-known and highest in-situ grade vanadium resources in the world.
For further information contact: +1.416.364.4911
Brent Nykoliation, Senior Vice President, Corporate Development at
brent@nextsourcematerials.com or Craig Scherba, President and CEO at craig@nextsourcematerials.com
Safe Harbour: This press release contains statements that may constitute "forward-looking statements" within the meaning of applicable Canadian securities legislation. Readers are cautioned not to place undue reliance on such forward-looking statements. Forward-looking statements include, but are not limited to, the terms of the Offtake Agreement, results of the updated 2017 Feasibility Study, any and all product test results and product analysis, any statements relating to the further partnership and value added opportunities, production at the Molo project, delivery of the material and pricing terms, any and all demand estimates for graphite and vanadium, and indicated and inferred resource estimates for Green Giant project. These are based on current expectations, estimates and assumptions, and although the Company believes the expectations expressed in such forward-looking statements are based on reasonable assumptions, actual results or developments may vary and, in some instances, differ materially from those anticipated by the Company and described in the forward-looking statements contained in this press release. No assurance can be given that any of the events anticipated by the forward-looking statements will transpire or occur or, if any of them do so, what benefits the Company will derive there from. The forward-looking statements contained in this news release are made as at the date of this news release and the Company does not undertake any obligation to update publicly or to revise any of the forward-looking statements, whether as a result of new information, future events or otherwise, except as may be required by applicable securities laws.
Click here to connect with NextSource Materials Inc. (TSX:NEXT,OTCQB:NSRCF) for an Investor Presentation.
Source: globenewswire.com
Investing News Network websites or approved third-party tools use cookies. Please refer to the cookie policy for collected data, privacy and GDPR compliance. By continuing to browse the site, you agree to our use of cookies.