Katanga Mining Up After Resolving Dispute with Gecamines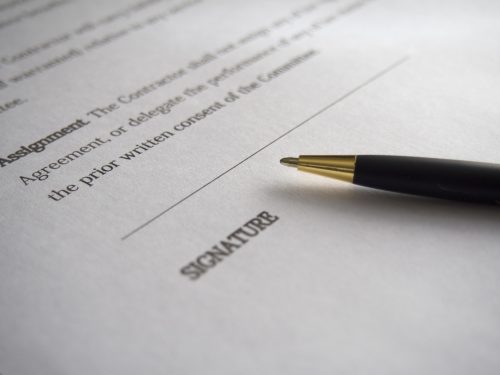 Toronto-listed Katanga reached an agreement with Democratic Republic of Congo state miner Gecamines to recapitalize its Kamoto Copper joint business.
Glencore's (LSE:GLEN) Katanga Mining (TSX:KAT) jumped more than 20 percent after reaching an agreement with Democratic Republic of Congo (DRC) state miner Gecamines to recapitalize its Kamoto Copper (KCC) joint business.
Toronto-listed Katanga, which owns 75 percent of KCC, says the plan involves converting US$5.6 billion of the joint venture operation's debt to equity to fix a capital shortfall. The deal will see KCC's debt reduced from more than US$9 billion to US$3.4 billion.
Katanga has also agreed to make a one-off payment to Gecamines of US$150 million, as well as US$41 million to cover expenses from an exploration program. In return, Gecamines will end its legal action.
The dispute started in April, when Gecamines claimed that high debts had forced it to start legal proceedings to dissolve its Kamoto cobalt-copper operation with Katanga.
The state-owned miner said Glencore, which owns an 86-percent stake in Katanga, had created a debt of about US$9 billion at the joint venture, with annual interest rates reaching as much as 14 percent.
Most analysts agree the settlement was positive for Glencore and Katanga, with Goldman Sachs (NYSE:GS) saying the deal removes the risk of the asset being taken away from the company given it had been in violation of the capital deficiency clause.
"[T]his should be taken positively … especially given that the shares had been underperforming peers despite a material rally in the commodity price basket of Glencore," Goldman stated.
Similarly, Paul Gait, an analyst at Bernstein Investment Research, said he considers the settlement "a small price to pay."
"It de-risks the situation. It shows a commercial discussion can be conducted rationally and you can come to a solution where both parties can move forward," Gait added.
Speaking about the dispute, Trent Mell, CEO of First Cobalt (TSXV:FCC), told the Investing News Network that while it is good to see a resolution to the standoff, it came at a price to Katanga shareholders.
"There is a long history of resource nationalism around the world and it doesn't take hold until after we have invested hundreds of millions of dollars into an asset that can't be moved," he added.
In the long run, Mell believes these countries are "the losers" as they kill the inbound flow of capital for future projects.
"There is actually a lot of cobalt around the world, but miners have not been [incentivized] to explore and develop these prospects. The [electric car] revolution has changed all of that and the landscape will look very different in 10 years," he said.
Glencore has said Katanga has the potential to become Africa's largest copper producer and the world's biggest cobalt producer. The DRC is the top cobalt-producing country, accounting for more than 50 percent of world output.
In 2019, KCC is expected to produce 34,000 tonnes of cobalt, a key component in the lithium-ion batteries used to power electric cars, and 300,000 tonnes of copper.
On Wednesday (June 13), shares of Katanga Mining closed up 17.86 percent in Toronto at C$1.35.
Don't forget to follow us @INN_Resource for real-time updates!
Securities Disclosure: I, Priscila Barrera, hold no direct investment interest in any company mentioned in this article.