Cobalt prices are seen depressed at least until next year as an oversupply of this critical mineral continues.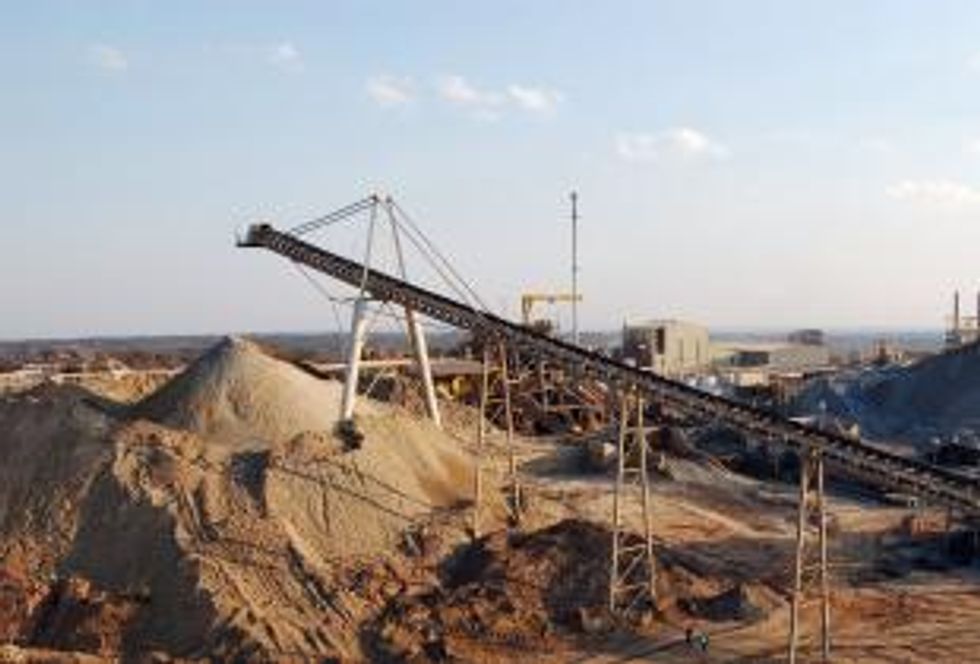 Humankind has used cobalt for some 5,000 years. starting from its use in providing the famous blue pigment in glazes in ancient Egypt. Today cobalt is used in a myriad of applications, from aircraft engines to rechargeable batteries, from a drying agent in paints to magnets, from orthopedics to wear-resistant alloys.
Cobalt, a critical and strategic mineral, has a very high melting point – 1,493°C – and retains its strength to a high temperature. That is what makes it invaluable for many applications, including cutting tools, superalloys and surface coatings. In addition, cobalt is ferromagnetic and retains this property to 1,100°C, a higher temperature than any other material.
How cobalt is produced
Cobalt does not occur as a native metal but is mainly obtained as a byproduct of nickel and copper mining. Many methods exist to separate cobalt from copper and nickel, depending on the concentration of the cobalt and the composition of the ore.
One such method is froth flotation, in which surfactants bind to different ore components, leading to an enrichment of cobalt ores. Subsequent roasting converts the ores to the cobalt sulfate, where the copper and iron are oxidized to the oxide. Cobalt can also be leached from copper smelter slag.
In 2010, the United States produced nearly a quarter of its cobalt from recycling. No cobalt is mined in the United States.
China, Congo dominance raise concerns
The Democratic Republic of the Congo (DRC) sources nearly two-thirds of the world's cobalt, most of which is refined in China. Zambia, Russia, Australia, Brazil and Canada also produce some cobalt, but the main players are the DRC and China.
The move to produce more cobalt in the western world, to create a more stable supply, is creating concerns about cobalt prices in a market that is expected to remain oversupplied. Despite cobalt's rising use in superalloys and battery technology, demand is not expected to keep pace with new production coming on board.
Cobalt prices depressed on oversupply
Global cobalt production in 2011 was about 98,000 tonnes, according to the US Geological Survey. Two new mines are expected to add about 7,125 tonnes starting in 2013, creating concerns about oversupply and falling prices.
According to London-based SFP Metals, cobalt prices have ranged between less than $5 a pound in 1976 to more than $50 a pound reached in 2008. The price fell to $12 a pound at the end of 2008 for low grade cobalt as the global economic downturn hurt demand. Prices rallied to $20 a pound in 2010 but have since then slipped to about $12 a pound this year on oversupply concerns.
London-based CRU has estimated the demand for cobalt will rise to over 100,000 tonnes a year by 2016. It added that the market went into oversupply by 2,000 tonnes in 2011 and is expected to remain in this state, peaking this year at a potential 7,000 tonnes, and falling to over 3,000 tonnes in 2016. Prices are expected to remain under pressure and are forecast to average $13.50 a pound this year and $12.50 a pound in 2013.
How to invest in cobalt
Investors seeking exposure to cobalt can invest in cobalt futures, which are traded on the London Metal Exchange. The LME started trading cobalt futures in February 2010.
Another option is to invest in companies that produce cobalt or juniors that are setting up projects. Sherritt International (TSX:S) has a 40 percent stake in the Ambatovy mine in Madagascar. Japan's Sumitomo (TSE:8053) has a 27.5 percent stake in the project.
Formation Metals' (TSX:FCO) says it will be the only high-purity cobalt manufacturer in North America when it begins production. Puget Ventures (TSXV:PVS) is another explorer focused on cobalt in Canada and Russia. Fortune Minerals (TSX:FT) is also a Canadian explorer with a project in Canada's Northwest Territories.
Securities Disclosure: I, Karan Kumar, have no investment interest in any of the companies mentioned in this article. 
Investing News Network websites or approved third-party tools use cookies. Please refer to the  cookie policy for collected data, privacy and GDPR compliance. By continuing to browse the site, you agree to our use of cookies.