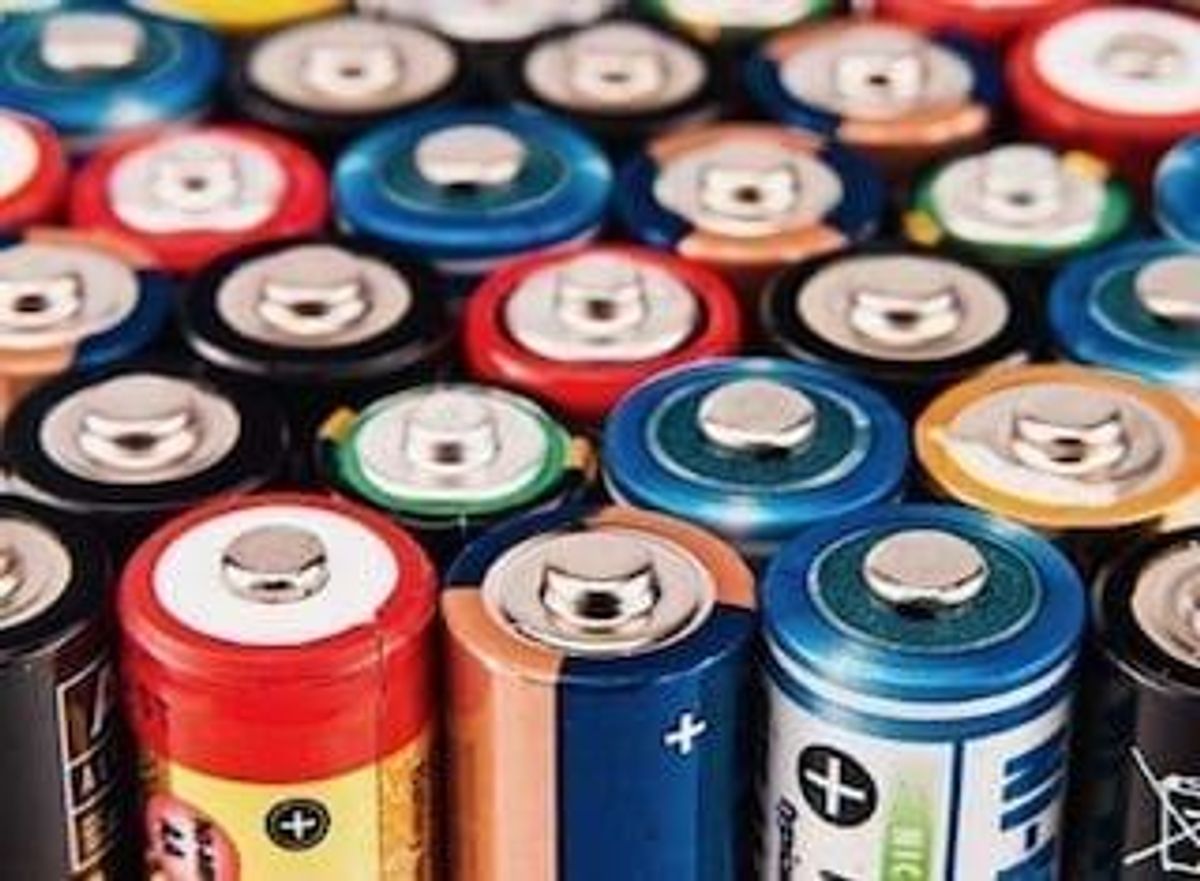 Could zinc batteries really unseat lithium-ion batteries? Read the article, then take our poll to let us know what you think!
For the past three years, the lithium-ion battery market has grown significantly due to incredible demand from the electric car sector. Lithium-ion batteries are also used to power smartphones, laptops and medical devices, but could their reign soon be over?
A US Naval Research Laboratory (NRL) team working to develop a family of water-based zinc batteries recently announced a breakthrough nickel-zinc battery in which a 3D zinc "sponge" replaces the traditional powdered zinc anode. According to the team, the battery's energy content and rechargeability can compete with lithium-ion batteries.
"We can now offer an energy-relevant alternative, from drop-in replacements for lithium-ion to new opportunities in portable and wearable power, and manned and unmanned electric vehicles, while reducing safety hazards, easing transportation restrictions, and using earth-abundant materials," lead author Dr. Jeffrey Long said in a statement.
Read on to learn three advantages that zinc batteries have over lithium-ion batteries, and then take our poll to let us know if you think these batteries could eventually unseat lithium-ion batteries.

1. Zinc batteries are safer
The NRL team says its nickel-zinc battery features new technology designed to prevent incidents caused by overheating. That is a fairly common issue with lithium-ion batteries, which have a record of bursting into flames and even exploding.
"We keep having too many catastrophic news stories of lithium-ion batteries smoking, catching fire, exploding," said Debra Rolison, senior author of the study. Not long ago, lithium-ion batteries were banned for some applications on US Navy ships and other military platforms.
Standard zinc batteries are popular for single-use applications because they contain a safe, nonflammable, water-based electrolyte that helps ferry charges through the battery. However, these standard batteries are not rechargeable due to the form zinc takes inside of them.
The 3D zinc sponge in NRL new battery will fix that issue, allowing zinc to be used as an anode and resulting in a rechargeable high-performance battery. "[Scientists] pioneered the architectural approach to the redesign of electrodes for the next-generation energy storage," Rolison said.
2. Zinc battery components are more readily available
As many investors know, lithium-ion batteries require cobalt. But according to experts, the cobalt market could be in deficit by 2020; the market also continues to face issues because cobalt is mined in the politically unstable Democratic Republic of Congo.
In contrast, zinc is more abundant and readily available. Although zinc supply has faced some challenges lately with the closure of major mines, it is the fourth-most-mined material on the planet, with more than 14 million tons mined last year.
"We calculated that to supply a million electric vehicles … we'd only use 2 percent of the available zinc in the world," said Michael Burz, president and CEO of EnZinc, which partnered with the NRL on the battery's development and garnered a limited-use license for its commercial application and use.

3. Zinc batteries are cheaper to make
Currently, lithium-ion cells cost about $150 per kWh, but when manufacturing, assembly and battery monitoring are added in, that figure doubles. Since zinc is more abundant, the cost to make these batteries is anticipated to be much cheaper; the NRL team believes that could drive the use of zinc batteries in many other applications aside from electric cars.
"Large battery-powered electronics from electric vehicles to home energy storage will be able to be powered by cleaner, fully recyclable zinc-based batteries," Burz commented. He projects that the zinc system will cost $150 per kWh, with negligible installation and operating costs.
Investor takeaway
The NRL team continues to work together with EnZinc to develop zinc batteries for hybrid cars, electric bikes and wearable electronics, but at this point there is still a long way to go before the technology becomes mainstream. For now, investors should keep an eye on new findings and developments — after all, it's possible a zinc battery revolution could be just around the corner.
Could zinc batteries dethrone lithium-ion batteries? Let us know what you think in the poll below. And don't forget to follow us @INN_Resource for real-time news updates!


Securities Disclosure: I, Priscila Barrera, hold no direct investment interest in any company mentioned in this article.
Investing News Network websites or approved third-party tools use cookies. Please refer to the  cookie policy for collected data, privacy and GDPR compliance. By continuing to browse the site, you agree to our use of cookies.