Fireweed Zinc Invites You to the Metals Investor Forum in Vancouver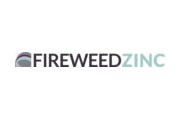 Fireweed Zinc (TSXV:FWZ) is excited to announce that they have been invited to present and exhibit at the upcoming Metals Investor Forum in Vancouver.
We invite you to attend and listen to Brandon Macdonald's (CEO & Director) presentation. He will be sharing Fireweed's latest company updates, as well as his insights on the current Zinc market. He will also be on the floor to meet the attendees and to answer any of your questions.
Also in attendance will be notable junior resource newsletter writers that give attendees a range of highly educated and well-respected opinions on macroeconomics as well as which stocks they should be buying.
Event Details
When: Friday, November 10th and Saturday, November 11th, from 9:00am-4:30pm
Where: Rosewood Hotel Georgia, Spanish Ballroom & Promenade, 2nd Floor
Cost: Free to Attend with Invite & Pre-Registration
Brandon Macdonald's Speaking Time: Friday, November 10, at 3:50pm
To register for the upcoming Metals Investor Forum, click here.
Best Regards,
FIREWEED ZINC LTD.
Tel: 604-646-8360
Email: [email protected]
Click here to connect with Fireweed Zinc (TSXV:FWZ) for an Investor Presentation