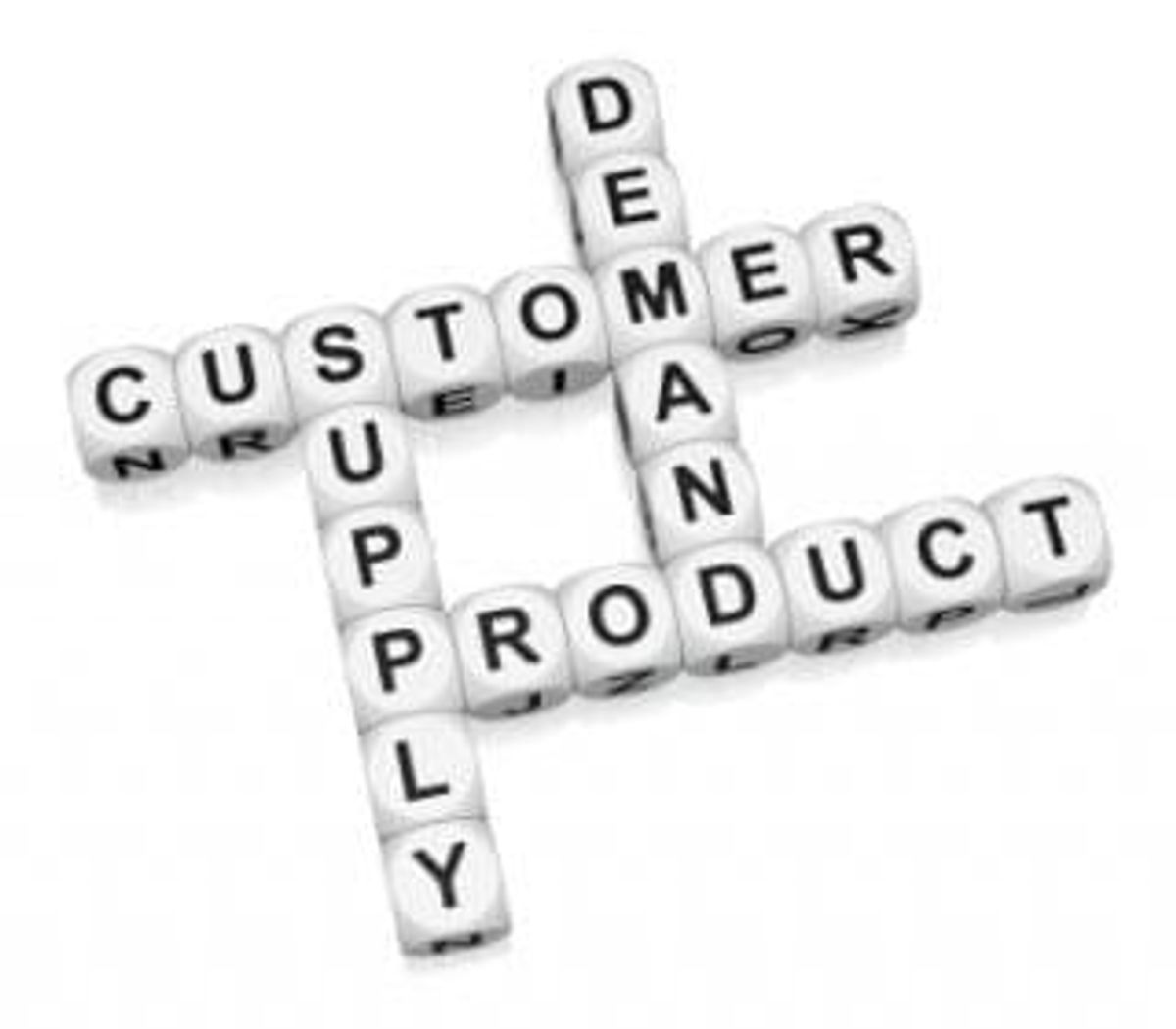 Worries about cobalt supply were not quelled in the fourth quarter of 2015. Now questions remain over whether a significant shortage will hit the industry in 2016.
By Benchmark Mineral Intelligence
This article was originally published in Benchmark Mineral Intelligence's December 2015 magazine. Click here to view the full magazine in PDF, or click here to view it on Tablish. 
With oversupply and prices plummeting to six-year lows in both copper and nickel, their cobalt byproduct, one of the few in-demand metals, is facing indirect supply cuts.
However, one of the world's largest mining groups, Vale, is going against the grain and is increasing output from its nickel mine in New Caledonia – the Pacific island chain close to Fiji – a move which will see the company supply more cobalt to the market in 2016.
Vale, which is also the world's largest producer of nickel, announced plans to increase output from its Goro mine in December 2015 against a backdrop of slumping prices which have made operating in the region "very challenging", according to the company.
The mine is the groups largest source of cobalt.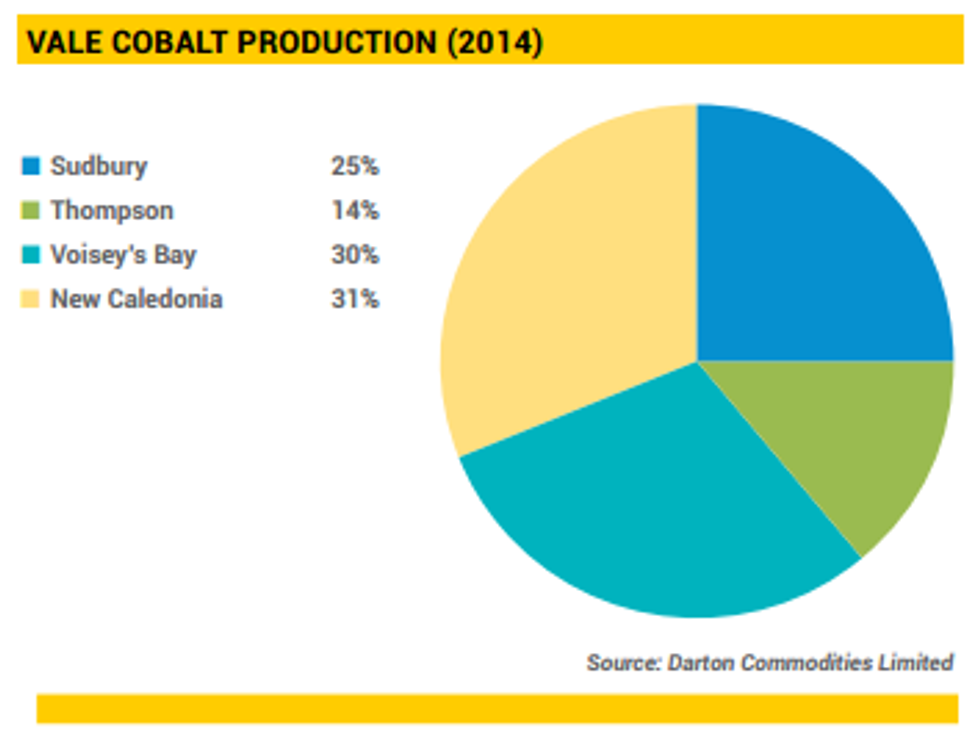 At the Vale's annual investor day, Jennifer Maki, CEO of Vale Canada and Executive Director of base metals, acknowledged concerns that investor's "patience is wearing" in the project, but explained that the only way to reduce costs to competitive levels was to increase production.
This, alongside production and efficiency improvements at the company's Sudbury and Voisey's Bay operations, is expected to add additional volumes of cobalt into the market in 2016.
Despite these targets, industry sources are still expecting the cobalt market to move into deficit next year, as other copper and nickel operations are forced to reduce output and demand from the battery and aerospace markets continues to increase.
With the vast majority of cobalt produced as a by-product of copper and nickel operations, falling commodity prices have put pressure on major suppliers around the world.
US-based Glencore announced plans to suspend operations at their Katanga mine in Q3 2015, while other operations in the region are also believed to be under threat as margins continue to tighten.
These pressures in base metal markets come at a time when consumption of battery-grade cobalt is likely to increase considerably.
With many of the major battery megafactory capacity expansions being built around either the nickel-manganese-cobalt (NMC) or nickel-cobalt-aluminium (NCA) cathode chemistries, 2016 is expected to see a push from consumers to secure supplies for a gradual ramp-up in cell production from 2017 onwards.
Although fears over the security of cobalt supply have seen some producers attempt to reduce cobalt content, established chemistries are likely to require some volume of cobalt for the foreseeable future.
This reduction in cobalt output therefore poses a potential bottleneck in the development of major lithium-ion battery expansions and is likely to see heightened interest in the development of new sources during 2016.
Increased output from New Caledonia will subsequently provide some optimism for buyers of battery raw material, although the operation will have to match the 50% increase in production which it achieved in 2015 to overcome its high fixed to variable cost structure – a tough task considering the wider structural changes in commodities.
Commodity pressures driving cobalt
The Goro mine in New Caledonia is estimated to be Vale's largest source of cobalt, however volumes are also produced from its North Atlantic operations – Sudbury, Thompson and Voisey's Bay.
While announcing plans to improve the flowsheets of these North Atlantic operations, Maki also outlined a goal to reduce production costs in New Caledonia from $20,000/tonne today, to $13,000/ tonne in 2016.
Despite these expected cost reductions, Maki also acknowledged that New Caledonia, in particular, "needs a robust nickel environment for the future".
With nickel prices down in excess of 30% in 2015 alone, the longer-term prospects of increased cobalt by-product production from the mine remains in question.

The company has experienced issues in ramping up production from the mine and with commodity investors becoming increasingly sceptical of the near-term prospects of a recovery in base metal markets, 2016 could prove a defining year for the Goro project.
Vale is expecting to reach 75% of its nameplate capacity of the Goro mine by the end of 2015, with this increasing to 85% in 2016. Meanwhile, production of ores from the company's Sudbury project in Canada is also projected to increase as the company seeks to cut costs by 25% by reducing feedstock material from other suppliers.
Price declines in copper and nickel Although these cost-cutting efforts are likely to work in favour of increased cobalt supply from Vale in the short-term, wider adjustments in commodity markets mean production is still at the mercy of copper and nickel operations.
This is a supply security issue which will have to be addressed in the longer-term.
Existing producers such as ENRC have already announced plans to develop new mines by 2017, while junior projects, primarily in North America, are seeking to develop primary cobalt deposits.
In addition, 2016 is expected to see further development of recycling routes for cobalt with major companies in Germany, Japan and Belgium exploring processing routes to more efficiently recover used material.
Investing News Network websites or approved third-party tools use cookies. Please refer to the  cookie policy for collected data, privacy and GDPR compliance. By continuing to browse the site, you agree to our use of cookies.