By Leia Michele Toovey- Exclusive to Nickel Investing News
Ben Bernanke's comments as part of the FOMC' s statement that the recession in the US is easing increased confidence that demand for metals will strengthen, advancing nickel as much as 8.5 per cent to hit its peak price for 2009. Across the ocean, Germany, the […]
By Leia Michele Toovey- Exclusive to Nickel Investing News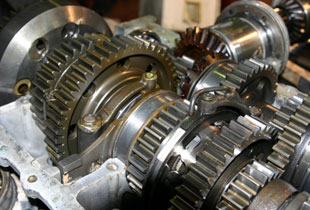 Ben Bernanke's comments as part of the FOMC' s statement that the recession in the US is easing increased confidence that demand for metals will strengthen, advancing nickel as much as 8.5 per cent to hit its peak price for 2009. Across the ocean, Germany, the biggest European economy, posted an unexpected 0.3 per cent gain in second-quarter gross domestic product, the same expansion as in France. This increased confidence in the world economy played into nickel's ascent. The Reuters/Jefferies CRB index of 19 commodities gained 16 per cent this year, led by copper, gasoline, sugar and nickel.
Nickel was one of the biggest sufferers in the global commodity price meltdown, but this year it has been making a steady comeback fuelled by investment demand, Chinese imports, and now, a stainless steel market recovery. LME nickel stocks are currently sitting at around 107,826 tonnes, equivalent to around seven weeks of world consumption. Nickel stocks have been consistent for the past few weeks- and analysts claim that this will cap nickel prices in the near future. Nickel's current price of $21,055.00 per tonne brings it roughly above the marginal cost of production and as a result much of the world's idled capacity will likely remain that way.
Company News
Vale Inco has shut down its Thompson, Manitoba, nickel mines and processing facilities for scheduled maintenance, the company confirmed on Tuesday. The shutdown comes as the Brazilian company's other operations in Canada have been shut by strikes. About 3,200 workers went on strike last month at Vale's Ontario operations in Sudbury and Port Colborne, while 135 workers at the Voisey's Bay mine in Newfoundland and Labrador struck at the beginning of August.
Vale spokesman Cory McPhee said no talks have been scheduled in either dispute, but the Thompson operations will restart in September. "This is a regularly scheduled shutdown," he said. "It's unrelated to any of the others going on in terms of labor disputes. It's something that's been planned for some time, realizing that certain work can't be done when the operation's running." Vale acquired the Canadian assets when it bought nickel miner Vale Inco in 2006. Last month, Inco said it planned to cut 87 jobs, or nearly 3 per cent of its workforce, to reduce costs in response to the global financial crisis, which has reduced demand for stainless steel and thus nickel, a key input.
First Nickel Inc is confident it can raise the millions it needs to pay for development work at its shuttered Lockerby Mine. "We have to raise around C$ 35 million for the next level of development and we're in the market now," said William Anderson, president and chief executive officer. "We're pretty bullish we can get it done by the middle of fall, but even then it will be a year before we're producing." First Nickel put Lockerby Mine on a care and maintenance program October 19, 2008, following the rapid decline in the price of nickel.
The company reported this week it's spending about $400,000 a month to look after the mine. The care and maintenance costs are averaging approximately $400,000 per month. Technical and management staff has also been working on refining the capital costs and schedules for the Lockerby Depth project, in anticipation of securing full financing in the months ahead. First Nickel also reported it lost just over $2 million in the second quarter of 2009, compared to a loss of $992,176 ($0.01 per share) in the second quarter of 2008. First Nickel said it recorded no sales revenue in its second quarter, which ended June 30.
Western Areas NL, an Australian-nickel producer that supplies BHP Billiton Ltd., will start mining its Spotted Quoll open pit project and double capacity at its Cosmic Boy nickel concentrator in Western Australia, allowing Western Areas to produce 20,000 metric tons of nickel in 2010, up from 10,330 tons mined in the 12 months to June 30, 2009, it said in a statement to the stock exchange. The announcement resulted in the surge of share value, Western Areas stock rose as much as 6.1 per cent on the Australian stock exchange, so far this year shares are up 78 per cent. The company has allocated A$ 62 million ($51 million) in funds for the expansion, it said.
Western Areas has already secured two large contracts for the sale of its nickel concentrates. On July 8, Western Areas signed a two-year sales agreement with China's Jinchuan Group Ltd., which will buy as much as 25,000 tonnes of nickel concentrate. Back in March, BHP, the world's biggest mining company, had agreed to buy as much as 10,000 tonnes of nickel in concentrate a year and provide an A$45 million loan for expansion.