Canadian Assets Drag Down Vale's Nickel Production; Base Metals Sale Rumored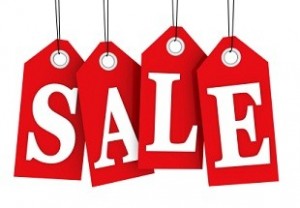 Continued weak results from global mining giant Vale (NYSE:VALE) last week added to speculation that the company may put its base metals business, including its nickel operations, up for sale.
Vale is the world's second-biggest producer of nickel, behind Russia's Norilsk Nickel (NASDAQ:NILSY). It is also the leading iron ore producer.
Weak results, strategic review prompt sale speculation
The rumor began after the company posted a 20.8 percent revenue decline — to $12.15 billion from $15.35 billion a year ago — for the second quarter of 2012. Net earnings plunged 58.7 percent, to $2.66 billion, or $0.52 a share. That missed the $2.998 billion that analysts were expecting and is the fourth time in the last five quarters that Vale's profits have fallen short of the consensus forecast.
Lower commodity prices and currency exchange rates are big reasons for the earnings miss. Spot nickel prices, for example, are down about 28 percent on the London Metal Exchange year-on-year, according to Metal-Pages. But ongoing operational problems at the company's base metals business were also a factor. In all, the division saw its revenue drop 20 percent from a year ago in the latest quarter, including a 23 percent decline in nickel revenue.
Vale now says that it is undertaking a strategic review of its investment plans, which prompted analysts to speculate on a possible sale of the base metals unit.
"Divesting base metals could generate significant value for Vale," Bank of America analysts wrote in a note to clients on July 26. "We believe these assets are not currently up for sale, but we think continued weak results could prompt management to revisit this strategy."
Vale's Canadian nickel assets are still struggling to find their footing
Vale gets nearly a third of its nickel production from its operations in Sudbury, Ontario, which it received when it bought Canadian miner Inco for $19.4 billion in 2006.
According to the company's July 18, 2012 production report, its total nickel output was 60,900 tons in the latest quarter, down 3.6 percent from the previous quarter. A major reason was a 22.6 percent production decline at Sudbury, to 17,000 tons from 23,000, due to a longer-than-expected shutdown for a safety assessment. Production also fell at Vale's Onca Puma mine as a result of the run-out of two furnaces, but rose slightly at Voisey's Bay, Newfoundland and Labrador.
In all, the company's yearly nickel production has continued to fall short of its 2008 high of 275,000 tons. In 2011, for example, it produced 242,000 tons. That was before a debilitating strike in Sudbury drastically cut production for an entire year.
The 2009 Sudbury strike was one of the worst in Canadian mining history
On July 13, 2009, 3,000 workers at Vale's operations in Sudbury, along with employees at a small refinery at Port Colborne, Ontario, walked off the job. The move by members of the United Steelworkers Locals 6500 and 6200 triggered the longest mining strike in the history of the Sudbury Basin. It came to an end almost exactly a year later, on July 8, 2010, when the union ratified a new five-year deal with the company.
One factor that lengthened the labor dispute was the fact that Vale, unlike Inco, was able to offset the closure with revenue from its other operations. In the second quarter of 2012, for example, nickel only accounted for 9.2 percent of Vale's total revenue. Compare that to iron ore, which supplied 53.5 percent.
That, combined with the company's assertion that the Sudbury operation's costs had to be more closely aligned with those in its other jurisdictions, also made the strike one of the most acrimonious in Canadian mining history. During the dispute, the company used non-union workers, sued the union and fired certain employees for alleged misconduct.
"I don't think they care about people," Wayne Fraser, director of the Steelworkers' Ontario and Atlantic regions, said in a Toronto Star article after the deal was signed. "There's nothing but hostility and hatred over there towards their workers. For them, it's all about exerting power and wealth wherever they operate in the world."
To make matters worse, just two months after the Sudbury strike began, 130 mine and mill workers commenced job action at Voisey's Bay. That strike dragged on for 17 months before the company and the union finally reached an agreement on January 1, 2011.
Other majors are increasing production — but low nickel prices are having an impact
Lower nickel prices are weighing on all producers, not just Vale, but not all are experiencing the same production declines.
For example, diversified miner BHP Billiton (NYSE:BHP,ASX:BHP,LSE:BLT), the world's fifth-biggest nickel producer, produced 42,700 tonnes of nickel in the second quarter, up 2 percent from the previous quarter and 3 percent year-over-year, according to Metal-Pages data. However, the company also said that a strong Australian dollar and low nickel prices put pressure on its nickel operations in that country.
Smaller producers, too, are seeing their production increase. Nickel output at Sherritt International (TSX:S), for example, was 4,485 tonnes in the second quarter, up 4.3 percent from the first quarter and 12.4 percent from a year ago.
The company continues to invest in its Ambatovy nickel project on the island of Madagascar. This mine, which is expected to start commercial production in early 2013, is capable of producing 60,000 tonnes of nickel and 5,600 tonnes of cobalt a year. Sherritt owns 40 percent of Ambatovy and operates the project. Japan's Sumitomo (TSE:8053) and Korea Resources (KOSDAQ:033430) hold 27.5 percent each. Project engineer SNC-Lavalin (TSX:SNC) owns the remaining 5 percent.
Securities Disclosure: I, Chad Fraser, hold no positions in any of the companies mentioned in this article.