7 Top Lead-producing Countries
While China produced the most lead in 2016, six other countries also produced notable amounts of the metal.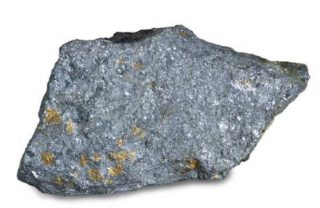 The lead price underperformed for much of 2016, but ended the year on a positive note. It reached a five-year high in the first week of December, and now some market watchers are forecasting a brighter long-term outlook for the metal.
According to the US Geological Survey's most recent report on lead, the base metal's average LME price for the first nine months of last year was $0.81 per pound, slightly less than the same period in 2015. For the first six months of the year, it ranged between $0.75 and $0.83 before rising to $0.88 in September.
Lead's positive price performance at the end of 2016 came on the back of "a shortage of lead in China as a result of mine closures," says FocusEconomics, and the US Geological Survey also notes that supply was further constrained by mine closures in Australia and reduced US output. In addition, the metal benefited from seasonal battery demand, which increased the market's appetite for the metal.
Despite reduced lead output from some countries, it's worth looking at the world's top producers of lead. Last year, China produced the most of the metal, though a number of other countries also put out significant amounts. Without further ado, here's a look at the seven top lead-producing countries of 2016, as per US Geological Survey data.
1. China
Mine production: 2.4 million MT
China produced 2.4 million MT of lead last year, up slightly from its 2015 output of 2.34 million MT. Interestingly, the increase came even as the country suffered mine closures.
As mentioned, FocusEconomics believes those shutdowns contributed to the metal's price rise at the end of the year. The firm recently said that it thinks "lead supply could tighten" further in 2017 as China is expected to cut production further due to pollution problems. Platts notes that last year's mine closures included lead and zinc mines in the Xiangxi Tujia and Miao Autonomous Prefecture.
2. Australia
Mine production: 500,000 MT
Next on the list is Australia, whose 2016 lead production of 500,000 MT pales in comparison to China's output. Australia put out slightly more lead in 2015, recording output of 652,000 MT. Like China, Australia faced lead and zinc mine closures last year.
3. United States
Mine production: 335,000 MT
Lead production also dropped off in the US in 2016. Last year, mine production totaled 335,000 MT, down from 367,000 MT in 2015. According to the US Geological Survey, production fell by about 10 percent, or 18,000 MT, at mines in southeastern Missouri.
That said, secondary domestic production in the US was slightly higher in 2016 than it was in 2015. Permitting and construction of a new secondary lead refinery in Nevada was completed last year, and it is expected to produce 80 MT per day of high-purity refined lead.
4. Peru
Mine production: 310,000 MT
Peru also saw a reduction in lead production in 2016. Last year, the country produced 310,000 MT of lead, while 2015 production totaled 316,000 MT. Zinc-focused base metals miner Trevali Mining (TSX:TV) is one company producing lead in Peru.
5. Mexico
Mine production: 250,000 MT
In Mexico, lead mine production came in at 250,000 MT last year, down slightly from 2015 production of 254,000 MT. Excellon Resources (TSX:EXN) operates the La Platosa mine in Mexico, which exploits high-grade silver, lead and zinc manto deposits.
6. Russia
Mine production: 225,000 MT
Unlike the previous countries, Russia's lead production remained unchanged from 2015 to 2016 at 225,000 MT. There is not much public information regarding the country's lead production.
7. India
Mine production: 135,000 MT
The seventh-largest producer of lead is India, whose production decreased only slightly in 2016 to 135 MT; that's down from 136 MT in 2015. As with Russia, current information on lead mining in India is limited.
Don't forget to follow us @INN_Resource for real-time news updates!
Securities Disclosure: I, Jocelyn Aspa, hold no direct investment interest in any company mentioned in this article.
Editorial Disclosure: Trevali Mining is a client of the Investing News Network. This article is not paid-for content.