Lead and Other Minor Metals "Jittery"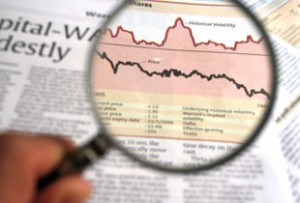 Lead and other so-called minor metals like cobalt and molybdenum, that trade on the London Metals Exchange, are facing the prospect of a jumpy September after a good month in August that pulled up prices of base metals, Metal-Pages reported on Tuesday.
"There was positive data out of China last weekend, although wider economic movements will be watched on the bond markets and currencies, as well as security worries about Syria, which all make for a jumpy time coming in the market," Metal-Pages quoted an industry source as saying.
Metal analysts are particularly nervous about the future of the United States' quantitative easing program. A decision expected next week by the US Federal Reserve to scale back, or "taper" QE, would be bearish for gold, silver, copper and other commodities.
The price of copper, the lead indicator as far as base metals go, was at a two-month high at the beginning of August, closing at $7,185 a tonne on Aug. 8, on the back of strong Chinese imports. Robust economic data from China, the world's biggest copper consumer, elevated the red metal to $7,190 a tonne yesterday on the LME.
Lead, used extensively in car batteries, is vulnerable right now to slowing automobile production in Europe. According to Metal-Pages, while falling car sales appear to be stabilizing, major European car makers like Volkswagen (ETR:VOW), PSA Peugeot Citroen (EPA:UG) and Ford (NYSE:F) are needing to cut jobs to staunch losses. That will almost certainly cut into demand for metals like lead, aluminum, magnesium, platinum and palladium that go into automobile production.
Lead has fallen about $100 a tonne over the last month. The metal on a cash basis was selling for $2,125 per tonne on the LME on Wednesday, while the 3-month contract price was $2,141.50. Lead on Aug. 21 was being purchased for $2,220 a tonne.
Company news
Trevali Mining (TSX:TV) said on Tuesday that it began producing zinc and lead-silver concentrate from its Santander mine in Peru. The company currently has about 160,000 tonnes of mineralized material stockpiled for commissioning. It aims to ramp production up to 2,000 tonnes a day.
Lead company Doe Run is hoping that the Missouri  state legislature will let stand a law passed earlier this year that would limit the amount of damages the company would pay if found guilty of negligence. St. Louis Public Radio reported that Doe Run is heading to court next month to defend itself against allegations that it sold chat, or sand, from waste piles containing lead.
The Northern Echo is reporting that a company could create up to 500 jobs by mining zinc from a lead-mining hub in Northwest England. Minco (LSE:MIO), which has explored for zinc in Ireland, is currently drilling in the North Pennine lead field. According to the article, the area was the most important source of lead for the UK between 1750 and 1850, and employed thousands of miners.
"It could be a world-class area because it was just that with the lead, and the ratio of zinc to lead is very high, so these are exciting times for us," The Northern Echo quoted Rowan Maule, Minco's executive director, as saying. He estimated a potential mine is at least six years away.
Zijin Mining (SHA:601899), operator of the largest gold mine on the Chinese mainland, plans to begin trial operations at its lead and zinc mine in Inner Mongolia, MetalBulletin reported. The Wulate Houqi Zijin mine has capacity to process 10,000 tonnes of ore per day, or 3.3 million tonnes a year.
Securities Disclosure: I, Andrew Topf, hold no direct investment interest in any company mentioned in this article.