Canada Looks to Boost Lead Production
Though mining giant Xstrata will be closing down its Brunswick mine in the first quarter of next year, Canada's lead production is set to receive a boost from enterprising juniors.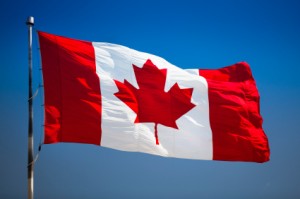 Mining companies continue to operate major lead-producing projects in Canada – and juniors have promising properties that could expand the country's reserves for years to come.
Canada produced 75,000 tonnes of lead in 2011, according to the US Geological Survey. That's up from 65,000 tonnes in 2010.
In 2011, Canada was the world's tenth-biggest lead producer. China, which produced 2.2 million tonnes of the metal, continued to be the world leader. Canada now has an estimated 450,000 tonnes of lead reserves; a figure which has declined from roughly 9 million tonnes in the early 1980s, according to a report from Natural Resources Canada.
A brief history of Canadian lead mining
Lead-zinc ores were first discovered in Canada in the 1820s, in the Kootenay area of BC, and prospecting started in the area in 1865. Lead is usually mined with other metals, primarily zinc.
The first major Canadian lead discovery was a lead-zinc-silver deposit at Kimberley, British Columbia in 1893. The Sullivan mine operated at the site until 2001, by which point it had produced 10 million tonnes of lead, 10 million tonnes of zinc, 9,900 tonnes of silver, and smaller amounts of other minerals, including tin, antimony, and indium.
Sullivan was the largest lead-producing mine in Canada from 1914 until it was overtaken by the Pine Point mine in the Northwest Territories, which opened in 1966 and closed in 1988.
Even so, Canada didn't become a significant lead producer until the 1920s. The country's lead output peaked in the mid-1980s, at around 350,000 tonnes a year, before declining to today's levels.
Lead recycling also plays an important role in Canada's lead production. In 2009, recycled lead, mainly from spent car batteries, accounted for 61 percent of the country's total refined lead output.
Xstrata's Brunswick mine set to close
Global mining giant Xstrata (LSE:XTA) operates one of Canada's oldest lead-producing mines, the Brunswick mine, located in the province of New Brunswick, 20 kilometers southwest of Bathurst. Brunswick produces 3.6 million tonnes of ore – containing lead, zinc, copper, and silver – annually.
The mine was owned by Noranda before that company merged with Falconbridge, its 59 percent owned subsidiary, in 2005. Falconbridge was taken over by Xstrata in 2006. Lead concentrate is shipped by rail to the company's smelter at Belledune, 50 kilometers away.
The mine, which opened in 1964, employed 2,000 people at its peak, but today that's down to 800, plus another 400 at the Belledune smelter. Xstrata plans to close the mine in March 2013 because, with less than 3 million tonnes of ore left, it has nearly exhausted the deposit.
Breakwater takeover gave Nyrstar a key Canadian asset
Belgium-based Nyrstar (EBR:NYR) produces a range of metals at nine mines around the world. In Canada, it produces lead at its Myra Falls mine on Vancouver Island. The mine was operated by Breakwater Resources until Nyrstar took over that company in August 2011. Nyrstar also processes and refines metals, including lead.
Mining has been conducted at Myra Falls since 1966. The discovery of new deposits led to the expansion of milling capacity to 2,700 tonnes per day in 1979, and later to 3,650 tonnes per day.
For all of 2011, the mine produced 800 tonnes of lead concentrate, along with 36,000 tonnes of zinc concentrate, 4,200 tonnes of copper concentrate, 12,400 troy ounces of gold concentrate, and 574,000 troy ounces of silver concentrate.
Selwyn Resources has two lead projects with potential
Junior miners actively exploring for lead in Canada include Selwyn Resources (TSXV:SWN). Selwyn is a Canadian firm focused on its Selwyn project in the Eastern Yukon. Selwyn says that it has invested over $120 million to "define the Selwyn deposit as one of the largest undeveloped zinc-lead deposits in the world."
In August 2010, Selwyn entered into a 50/50 joint venture with China's Yunnan Chihong Zinc and Germanium Company (SSE:600497) to invest $100 million in the property's development, including obtaining all necessary permits and completing a full feasibility study.
Selwyn contains an indicated resource of 20.91 billion pounds of zinc and 7.3 billion pounds of lead, along with an inferred 22.23 billion pounds of zinc and 6.84 billion pounds of lead. The partners envision a mine capable of producing 3,500 tonnes of ore per day on the site.
The company recently purchased ScoZinc, owner of the Scotia zinc-lead mine, which operated from 2007 to 2009. Selwyn now aims to restart this mine, and recently received an amended industrial approval to undertake the necessary expansion from Nova Scotia's government.
According to ScoZinc's preliminary economic assessment, the site's mill will produce 2,500 tonnes of ore a day. The total cost to restart the mine and the mill is estimated to be $30 million.
Canadian Zinc's project clears a big hurdle
In June, Canadian Aboriginal Affairs and Northern Development Minister John Duncan approved Canadian Zinc's (TSX:CZN) Prairie Creek mine project in the Nahanni National Park Reserve in the Northwest Territories.
The company received the right to operate the mine when the park was set up. The mine was closed in 1982 due to falling metal prices. Canadian Zinc bought it in 1993.
The approval came in a June 8 letter from the minister to the Mackenzie Valley Environmental Impact Review Board, in which the minister said an environmental review of the project isn't necessary. According to the CBC, the project has previously undergone environmental reviews. However, the company is still waiting for approvals for water and land rights.
A recently released prefeasibility study on the mine shows an indicated resource of 5.2 million tonnes of ore grading 9.4 percent zinc and 9.5 percent lead, with 151 grams per tonne of silver. Canadian Zinc aims to start production at Prairie Creek in 2015.
Securities Disclosure: I, Chad Fraser, hold no positions in any of the companies mentioned in this article.