4 Companies that Make and Recycle Lead-acid Batteries
Lead is one of the world's most recycled metals, and many companies work to manufacture and recycle lead-acid batteries. Here's a look at four of them.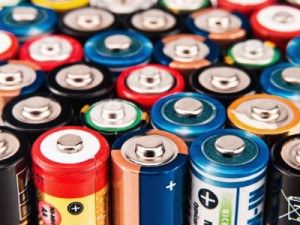 While lithium-ion batteries are currently a hot topic in the battery space, lead-acid batteries are still in high demand. In fact, according to a recent report, the global lead-acid battery market is expected to reach US$84.46 billion by 2025.
That's a huge increase from the market's 2015 valuation of US$46.6 billion, and Grand View Research, the firm that authored the report, says growth will be driven by the expansion of the automotive industries in China, India, Brazil, Mexico, South Africa, Indonesia and Germany. Cars are one of the main use cases for lead-acid batteries, and as demand for them increases, lead-acid battery use will rise in tandem. Higher e-bike sales across the globe will also contribute to rising demand.
As lead-acid battery use increases, recycled lead is expected to account for a larger portion of global lead supply. Lead is one of the world's most recycled metals, and recent International Lead and Zinc Study Group figures show that production of refined lead metal from recycled raw material accounted for 58.1 percent of global output in 2016 compared to 57.8 percent in 2015.
Lead is recycled at such a high rate in large part because it's "straightforward and cost-effective" to recycle lead-acid batteries. Indeed, a 2016 Alt Energy Stocks article notes that 97 percent of all lead-acid batteries in the US and Europe are recycled.
The recycling process involves breaking exhausted batteries into pieces and immersing them in water; after that, the lead in the batteries sinks to the bottom and the plastic rises to the top. The lead is then melted and poured into ingot molds. Impurities are removed, and the lead is sent to manufacturing plants to be incorporated into new batteries. Battery acid can also be converted into water and treated, or can be turned into sodium sulfate, which is used in laundry detergent, as well as in glass and textile manufacturing.
One way for investors to tap into rising demand is to invest in stocks that both make and recycle lead-acid batteries. Here's a look at four major publicly traded players in the market.
1. Johnson Controls International (NYSE:JCI)
Market cap: US$36.21 billion
Through its Power Solutions division, Johnson Controls International is the world's leading supplier of lead-acid batteries. The company's other divisions are Building Efficiency, which makes heating, cooling, refrigeration and security systems, and Automotive Experience, which makes components and electronics for car interiors.
Johnson Controls operates more than 50 manufacturing, distribution and recycling facilities around the world. The company released its latest results in July 2017, noting that during the third fiscal quarter of the year Power Solutions sales came in at $1.6 billion, an increase of 6 percent over the prior year. Excluding the impact of foreign exchange and lower lead pass-through costs, sales declined 2 percent due to lower unit volumes across regions.
2. EnerSys (NYSE:ENS)
Market cap: US$2.75 billion
EnerSys is a leading maker of industrial batteries for applications including motive power (batteries for lift trucks and material-handling equipment) and reserve power (for such electricity-generation facilities and data centers), as well as for aerospace and defense uses. The company has manufacturing and assembly facilities in 20 countries. It also makes chargers and other related equipment and recycles batteries for clients around the world.
In the first fiscal quarter of 2018, EnerSys reported net earnings of $48.2 million and net sales of $622.6 million.
3. Aqua Metals (NASDAQ:AQMS)
Market cap: US$150.23 million
Aqua Metals is reinventing lead recycling with its patent-pending AquaRefining technology. The AquaRefining process takes place at room temperature and is water based; it's also non-polluting. Aqua Metals expects the system to allow the lead-acid battery industry to simultaneously reduce its negative environmental impacts and increase production. The company is based in California and built its first recycling facility in Nevada's Tahoe-Reno Industrial Center.
Aqua Metals said in its Q4 2016 results release that moving forward it will continue to expand its Nevada-based recycling facility, and will look to build additional facilities. More recently, Aqua Metals announced a strategic partnership with Johnson Controls; under the partnership, Johnson Controls will become the first licensee for the AquaRefining process and will supply Aqua Metals with batteries to recycle. The company said in its Q2 2017 results release that its flagship AquaRefinery has produced its first revenues. The company also secured international patents in Korea and Australia for its refining process and technology during Q2.
4. Exide Industsries (NSE:EXIDEIND,BOM:500086)
Market cap: INR 166.55 billion
Exide Industries supplies industrial batteries for a number of applications, including cars, factories, solar technology and submarines. The India-based company has nine factories in India and a dealership network spanning across five continents and 46 countries. Exide also has four major battery recycling facilities — two are in the US, and Spain and Portugal each have one as well. The company claims that 99 percent of lead processed through these facilities is recycled.
This is an updated version of an article first published by the Investing News Network in 2013. Please let us know in the comments if we missed a major lead-acid battery maker or recycler that you think should be included.
Don't forget to follow us @INN_Resource for real-time news updates!
Securities Disclosure: I, Sivansh Padhy, hold no direct investment interest in any company mentioned in this article.