The move is being seen as a further indication of the Chinese government's willingness to loosen its control over the iron ore trade.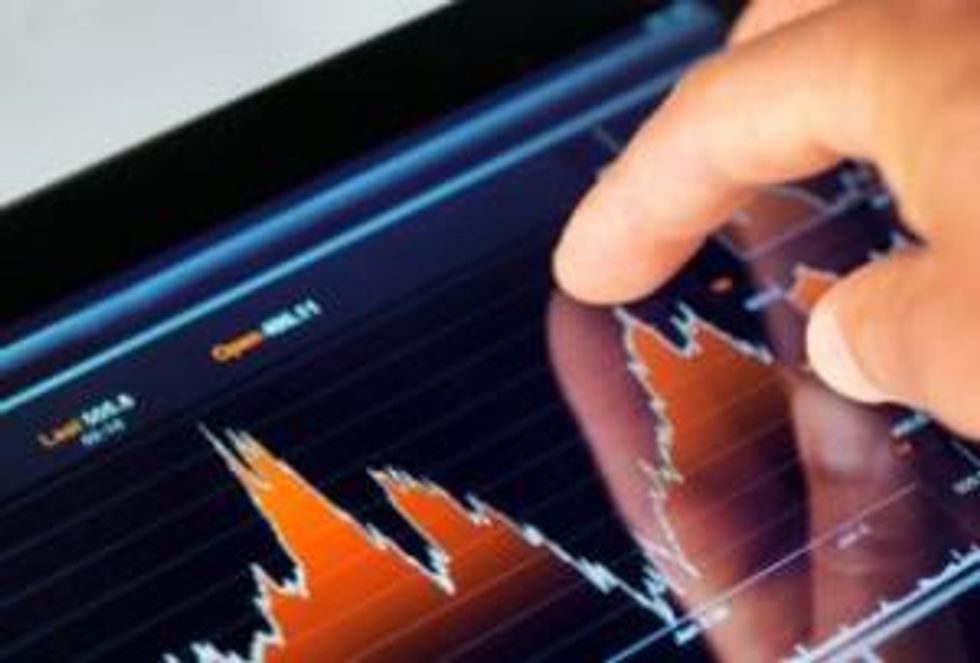 Chinese companies have started buying and selling iron ore on the spot market in Rizhao, the country's largest port for iron ore, where over 100 million tons of the steelmaking ingredient are offloaded every year. Bloomberg reported on Tuesday that the new bourse, called the Rizhao International Iron Ore Exchange, opened with three transactions totalling 235,372 tons, including lump ore and fines.
The exchange is owned by China Railway Materials, Shandong Huaxin Industry, Shandong Wanbao Logistics and Rizhao Zhongrui Native Produce, according to its website.
The launch of the exchange is an indication that the Chinese government is loosening its control of the iron ore trade, following a decision in June to scrap its decade-old iron ore import licensing system, Bloomberg said. The 21-dealer bourse will trade iron ore in yuan and dollars, and so far does not contain any foreign companies, according to an exchange spokesperson quoted by the news outlet.
Price hits 8-week high
The iron ore price jumped again on Tuesday, extending gains made last Friday when the metal was at its highest level in six weeks. Benchmark 62-percent grade iron ore fines imported into Tianjin, China was trading at $123.90 a tonne on July 10, its highest level since May 15. Iron ore has gained 12 percent since May 31.
Scarce supply in China at the moment should put a floor under prices in the near term, but that could change in August when Australian product moves into the spot market, reported Business Recorder, quoting an iron ore trader in Shanghai:
"There has been some shortage of high-grade cargoes, those at 60-percent plus, so the market should be holding up. But demand hasn't been that strong either, and the shortage should ease in August when more Australian cargoes come through to spot."
Company news
The Globe and Mail reported that Vale (NYSE:VALE), the world's largest iron ore miner, had a key railway blocked by Brazilian natives protesting for better public services. The protests were not directed at the company. It is not known how much iron ore was held up by the disruption, said the Globe. The EFC railway carries iron ore from Vale's Carajas mine to the Port of Ponta da Madeira.
Atlas Iron (ASX:AGO) and joint venture partner Altura Mining (ASX:AGM) announced plans to develop a new iron ore mine in the Australian Pilbara. Altura said on Monday its board approved the $146 million needed to start the Mount Webber project, which is 30 percent owned by Altura and 70 percent by Atlas. The mine is expected to begin producing in December at a rate of 3 million tonnes per annum.
BC Iron's (ASX:BCI) Nullagine joint venture with Fortesceau Metals Group (ASX:FMG) posted record annual production of 5.003 million wet metric tonnes (wmt) for the current 2012 to 2013 fiscal year. The Australian reported that production cleared the 5 million wmt guidance, despite output in the fourth quarter being impacted by heavy rains.
Bad weather is to blame for Rio Tinto's (LSE:RIO,NYSE:RIO,ASX:RIO) second-quarter production taking a hit, reported Australian Mining. Analysts are expecting Q2 output to come in below the expected 61 million tonnes. The decline in productivity comes after Rio Tinto posted a $3-billion loss earlier this year.
Condor Blanco Mines (ASX:CDB) has signed an offtake agreement for ore produced from its Marianas tailings project in Northern Chile. The agreement is with Hong Kong-based investment and trading group Jiangxi Resources. The offtake ups Jiangxi's interest in the project from the 22,628,571 shares it acquired in June. Under the agreement, Jiangxi will purchase iron ore for US$55 per tonne in a series of increments, starting at 153,000 to 189,000 tonnes in the first year, to between 1.26 million and 1.53 million tonnes in the fourth year.
African Minerals (LSE:AMI), which is expanding the Tonkolili iron ore project in Sierra Leone, has selected project management company Aconex to manage rail, port and urban infrastructure. The mine has an expected life of over 60 years and is being developed in phased expansions. It is expected to produce 20 million tonnes per annum (Mtpa) in the first phase and 35 Mtpa in the second phase. That phase, called Pepel35, is slated to begin later this year and will include the expansion of the existing port facilities and rail network.
Securities Disclosure: I, Andrew Topf, hold no investment interest in any of the companies mentioned. 
Related reading: 
Featured
Investing News Network websites or approved third-party tools use cookies. Please refer to the  cookie policy for collected data, privacy and GDPR compliance. By continuing to browse the site, you agree to our use of cookies.