US Demand Concerns Hit Copper Market
Fears that the economic recovery is about to stall caused bell weather copper to fall its most in five weeks.
By Leia Michele Toovey- Exclusive to Copper Investing News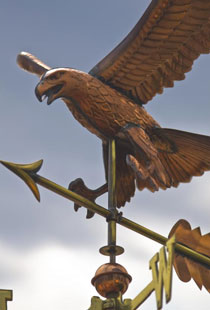 Fears that the economic recovery is about to stall caused bell weather copper to fall its most in five weeks. Concerns over the health of the economy of coppers second largest consumer, the USA, were resurrected as the National Association of Realtors reported a bigger than estimated slump in U.S. home sales.
Copper is especially sensitive to home sales and construction data due to its prolific use in building and construction. In fact, building and construction account for almost half of copper's demand. Purchases of previously owned homes plunged 27.2 percent to a 3.83 million annual rate, figures from the National Association of Realtors showed today. The median forecast of economists was 4.65 million.
Adding further momentum to the metal's swing is a climbing greenback, which shied away international purchasers. U.S. copper futures ended sharply lower on Tuesday, with copper for September delivery declining 5.05 cents, or 1.53 percent, to close at $3.241 per pound on the COMEX metals division of the New York Mercantile Exchange. Open interest fell 429 lots to 138,987 contracts as of Aug. 23.
The markets will wait with baited breath for more data to provide clues on the pace of the recovery. This Friday, GDP numbers will be released. LME copper stocks rose for a second day running, jumping 1,625 tonnes to 403,825 tonnes. Overall stocks are still down some 150,000 tonnes since a mid-February peak, in part because of strong buying from top consumer China.
Copper was not the only commodity taking a beating. "General fears of continued economic weakness are causing traders to sell a lot of commodity-based assets," Fain Shaffer, president of Infinity Trading Corp., a commodities brokerage in Medford, Oregon, said today by phone. The S&P GSCI Spot Index of raw materials slid as much as 1.9 percent to the lowest intraday level since July 13. Oil declined to a seven-week low, copper dropped the most in almost two months, and coffee tumbled the most in more than two years.
Despite the metal's quick slump, analysts are bullish on the long-term view of copper. Credit Suisse analysts believe that copper could soar to $10,000 per tonne in 2012, as China steps up copper purchases in 2011 while at the same time other countries return to normal demand. The forecast is supported by supply and demand; inventory has been declining nearly all year, even though right now the seasonal summer demand lull should mean that we are re-stocking, not drawing down, copper.
Company News
Australian miner Kagara (ASX: KZL) has outlined plans to increase production of zinc and copper during the fiscal year ending June 30, 2011. Zinc output will rise to 50,000 tonnes of metal in concentrate from 43,970 tonnes last fiscal year, while copper production will raise to 22,000 tonnes from 20,214 tonnes, executive chairman Kim Robinson said. "A concerted effort will be made to expand resources and reserves at each of our mines at Mungana, Mount Garnet, Balcooma and Thalanga (in Queensland) during the current financial year," Mr. Robinson said. In addition, the Lounge Lizard nickel project in Western Australia will produce 2000 tonnes of nickel as the mine expands production, he said. The company reported a return to profitability last fiscal year, swinging to a net profit of $3.7 million from a loss of $94m previously. The company's revenue was $223.2 million, up from $166.1 million in the previous financial year.
Japan's copper wire and cable shipments climbed for the seventh straight month in July, as the country's export- led economy grew. Shipments, including exports and domestic business, increased to 59,700 metric tonnes last month, from 58,032 tonnes a year earlier, the Japanese Electric Wire and Cable Makers' Association said today. Shipments totaled 56,668 tonnes in June, up 2.9 percent compared to last July. "The outlook remains uncertain" as the July data was the smallest monthly gain since February, said Nobuyuki Goto, deputy general manager at the association's research department. Second-quarter GDP growth was Japan's weakest in three quarters, adding pressure on policy makers to safeguard the recovery by expanding fiscal spending and loosening monetary policy to weaken the yen. Japan's recovery from the recession has been hamstrung by the yen's climb to a 15-year high against the dollar. China recently overtook Japan, and is now considered the world's second largest economy.
With help from Assistant Editor Vivien Diniz