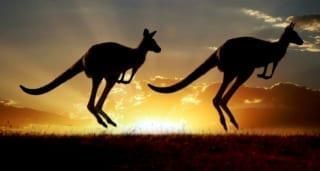 CuDeco continues to develop its Rocklands Group copper project in Queensland, while dual-listed Orocobre is focused on its Salar de Olaroz lithium operation in Argentina.
For investors focused on the resource space, a good way to track companies listed in Australia is to look at the S&P/ASX 300 (INDEXASX:XKO). The index includes all S&P/ASX 200 (INDEXASX:XJO) companies as well as about 100 smaller-cap companies, and as of April 2015 accounted for 74 percent of the Australian equities market. Specifically, the S&P/ASX 300 Metal & Mining (INDEXASX:XMM) division is a great source for companies to watch.
The Investing News Network is thus profiling companies on the S&P/ASX 300 Metal & Mining index. This week's companies are CuDeco (ASX:CDU) and Orocobre (ASX:ORE,TSX:ORL).

Exploration company CuDeco is focused on its 100-percent-owned Rocklands Group
copper
project located northwest of Queensland. In September, the company
announced
that trial processing of two containers from its first native copper concentrate shipment had been completed. The native copper successfully produced a final ingot product grade of 99.67 percent copper.
The company is continuing to develop its own copper casting plant in order to eventually produce native copper anodes suitable for direct feed to copper refineries.
At the same time, CuDeco provided an update on funding, stating that it's received a firm commitment from three investors that have agreed to fully underwrite a proposed rights issue; they will also continue to support the company financially until the completion of the rights issue in early November. CuDeco has signed a loan agreement for an initial AU$2 million from each party: Oceanwide International Investment, New Apex Asia Investment and the Infinitus Group.
Dual-listed Orocobre is focused on its flagship Salar de Olaroz
lithium
operation in Argentina, which made its first commercial dispatch of lithium carbonate in April and has been ramping up production to reach its nameplate capacity of 15,500 tonnes per annum by Q4 2015.
The company provided an operational update for Olaroz in September,
reporting
output of 93 tonnes of lithium carbonate in July and 143 tonnes in August. Orocobre expects production for September to reach 250 tonnes and plans to achieve its nameplate production run rate in December 2015.
Besides Salar de Olaroz, the company owns Boraz Argentina, a boron (or borate) minerals and refined chemicals producer that operates three open-pit mines in Tincalayu, Sijes and Porvenir. Orocobre also has three exploration projects: the Cauchari and Salar de Salinas Grandes lithium-potassium-boron projects and the Guayatoyoc potassium project.
Securities Disclosure: I, Kristen Moran, hold no direct investment interest in any company mentioned in this article. Related reading:
ASX Round-Up: Wolf Minerals and Metals X in the Spotlight
ASX Round-Up: A Look at Endeavour Mining and Mount Gibson Iron
ASX Round-Up: Saracen and Atrum Coal at a Glance
ASX Round-Up: A Look at Beadell Resources and Teranga Gold
ASX Round-Up: Resolute Mining and Medusa Mining at a Glance