Two Phosphate Projects in Canada
Here's a brief look at two juniors working on phosphate projects in Canada.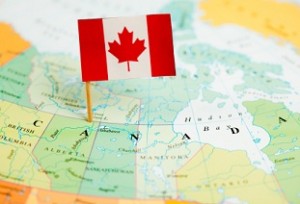 If there is one thing investors should know about phosphate, it is that it's an essential element for every living organism on the planet. Demand for phosphate is driven primarily by two markets, the biggest being agriculture, which accounts for over 85 percent of phosphate demand for use as fertilizer.
The bulk of phosphate deposits are found in Morocco, which hosts 85 percent of the world's phosphate. Other smaller, but still significant, deposits of phosphate are found in Canada and the United States among other regions.
For the most part, major firms like Potash Corporation of Saskatchewan (TSX:POT,NYSE:POT), Mosaic (NYSE:MOS) and Agrium (TSX:AGU,NYSE:AGU) offer investors exposure to phosphate production. However, as The Globe and Mail reported in April, the upside of phosphate production from these companies "is diluted by the potentially less promising outlooks for their large sales of potash and nitrogen."
There are only a few juniors companies that are looking to develop their own phosphate projects. In Canada, there are two projects that investors should keep an eye on.
Arianne Resources (TSXV:DAN) is working on advancing its Lac à Paul phosphate-titanium project in the Saguenay-Lac-St-Jean region in Quebec. The project will be able to produce superior-grade apatite concentrate, according to the company.
Arianne updated its N1 43-101 for the project in March, increasing its total measured and indicated resource by 221 percent for the Paul Zone alone. Despite having used a higher cut-off grade of 4 percent, compared to the 2011 cut-off grade of 2.43 percent, the Paul Zone has a total measured and indicated resource of 590.24 million tonnes at a grade of 7.13-percent P2O5.
Most recently, Arianne announced that pilot-scale metallurgical tests at the Lac à Paul project show the project's commercial scalability of column flotation.
"Column flotation is reliable and cost-effective, and this testing demonstrates that it can produce a superior quality concentrate from Zone Paul ore on a commercial scale," Jim Cowley, president of Arianne, said in a company statement.
The tests returned 39-percent phosphate concentrate with a recovery rate of 90 percent. The results from the testwork are encouraging as they show that the ore found at the deposit can be process through common means with a "very high recovery rate, well surpassing the quality and recovery of most phosphate rock mines worldwide."
The company is also working towards releasing a feasibility study, as well as its environmental and social impact study, this year.
Another company that investors might not be as familiar with when it comes to phosphate is PhosCan Chemical (TSX:FOS). PhosCan is developing the Martison phosphate project in Northeastern Ontario. In 2010, the company began looking at the possibility of becoming a standalone phosphate rock producer. The move was made in part due to the niobium found at the deposit — it could provide a second revenue source. Furthermore, the capital expenditures are significantly less to develop a standalone phosphate rock project.
Martison has a NI 43-101 compliant resource of 62.2 million tonnes of measured and indicated phosphate at an average grade of 23.55 percent, with a potential niobium by-product of 0.34 percent Nb2O5. In its latest press release, Phoscan said it is aiming to determine the potential of the project's by-product possibilities. The project has a recovery rate of 70 percent at 36- to 37-percent phosphate concentrate.
Phoscan has roughly $60 million in the bank and has currently repurchased for cancellation an aggregate of 8,846,812 common shares, according to its year-end results. Phoscan can repurchase to cancel up to 12 million common shares until October 18, 2013.
Securities Disclosure: I, Vivien Diniz, hold no direct investment interest in any company mentioned in this article.