Phosphate Outlook 2018: Lower Prices Expected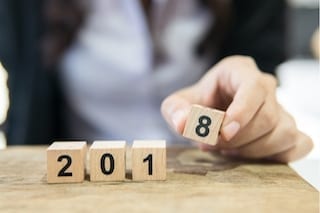 2017 was a quiet year for phosphate, with phosphate rock prices trending downward. But what's the phosphate outlook for next year?
While hopes were high for phosphate heading into 2017, the fertilizer ended up having a fairly quiet year.
As the chart below shows, prices for phosphate rock crept slowly downward throughout the year. Phosphate rock, also known as "phos-rock" is beneficiated, or refined, and then upgraded into fertilizers such as diammonium and monoammonium phosphate (DAP and MAP, respectively).
Commenting on the year's price activity, exploration company Arianne Phosphate (TSXV:DAN) said in a December update that "[t]he overall macro for phosphate in 2017 remained subdued … after several years of poor pricing."


Phosphate rock prices from November 2016 to November 2017. Chart via IndexMundi.
However, the firm also noted that the last couple of months of the year brought "an uptick in several of the fertilizer components including DAP." Share prices for large fertilizer companies also gained. The chart below shows the uptick in DAP prices, which began in earnest in the fall.


DAP prices from November 2016 to November 2017. Chart via IndexMundi.
DAP prices were boosted in early September due to damage caused by Hurricane Irma. Leading phosphate and potash producer Mosaic (NYSE:MOS) said at the time that although it was able to avoid "significant damages," it was expecting a loss of up to 400,000 tonnes of finished phosphate product for the month. Part of the loss was due to damage at its Bartow warehouse and not the storm.
For Q3, Mosaic's average DAP selling price, FOB plant, was $329 per tonne, in line with the company's guidance of $310 to $330 and up from $326 in the year-ago period. In a bid to increase its phosphate margins and lower its capital requirements, Mosaic plans to idle its Florida-based Plant City concentrates plant for an "indefinite period of at least one year" by the end of 2017.
In the fourth quarter of the year, DAP prices received an additional boost from rising sulfur prices. According to Reuters, as of mid-December, Mosaic and PotashCorp (TSX:POT,NYSE:POT), another major phosphate and potash producer, were paying "the highest prices in two years for sulfur."
Sulfur is a material required for the production of DAP, and prices for the material have been boosted by tight supply and strong Chinese demand. Mosaic and PotashCorp have been paying $110 a tonne for sulfur in Q4, up $36 from Q3, as per BMO analyst Joel Jackson.

Phosphate outlook 2018: Prices could face pressure
Overall, market watchers are not projecting a turnaround for phosphate in 2018.
Speaking about the fertilizer market as a whole, the World Bank says in a Q4 report that it sees fertilizer prices declining by 4 percent in 2017 before falling further in 2018. "Continued oversupply conditions amid weak demand are contributing to the downward pressure on prices," it says.
The bank also notes that while fertilizer application has been increasing, it remains constrained by relatively weak crop prices, which in turn reflect well-supplied agriculture markets. It anticipates that fertilizer prices will ultimately strengthen moderately over the medium term due to "anticipated growth in demand and higher energy costs, which may incentivize new capacity."
Although demand is not expected to be particularly strong, the World Bank says that more phosphate supply is expected to come online fairly soon, notably in Morocco and Saudi Arabia.
Morocco's Office Cherifien des Phosphates (OCP) and Indian Krishak Bharati (Kribhco) will jointly build a fertilizer production unit in Southern India that is expected to start operations in the summer of 2018. Meanwhile, Saudi Arabia's energy minister, Khalid al-Falih, said recently that state-owned mining firm Ma'aden plans to start operations at a third phosphate facility at Waad al-Shamal in 2018.
Commenting on how those operations may affect the phosphate market, PotashCorp CEO Jochen Tilk said at the Citi Basic Materials Conference in November, "[w]e do think the longer-term story would be impacted by expansions by OCP and Ma'aden. They have announced and they have said that they will continue along that effort. And I think that will weigh on the market."
He added, "[i]n particular, North American producers like us, we think our costs are higher, our costs of rock. And so we look at the longer-term story in phosphate, somewhat less bullish perhaps than we do in potash and nitrogen."
Don't forget to follow us @INN_Resource for real-time news updates.
Securities Disclosure: I, Melissa Shaw, hold no direct investment interest in any company mentioned in this article.
Editorial Disclosure: The Investing News Network does not guarantee the accuracy or thoroughness of the information reported in the interviews it conducts. The opinions expressed in these interviews do not reflect the opinions of the Investing News Network and do not constitute investment advice. All readers are encouraged to perform their own due diligence.