Phosphate Outlook 2016: Steady Demand on the Horizon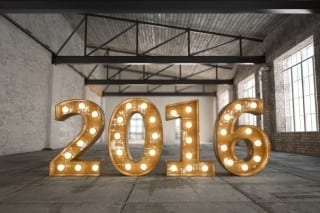 For investors interested in phosphate, the fertilizer material is expected to perform well in the coming year.
For investors, the 2016 outlook for most commodities has been less than impressive. In fact, it seems that for the coming year there is not much of an expectation for a swift recovery in the metals markets. Luckily for those interested in phosphate, the fertilizer material is expected to perform well in the coming year.
Phosphate supply and demand
As outlined by the Food and Agriculture Organization (FAO), phosphate has been on an expected upward trajectory. The organization noted that between 2012 and 2016, phosphate was expected to increase by three percent per year. Meanwhile, demand for phosphate was also expected to increase – albeit at a slightly lower rate – by two percent for the same period.

Overall, the FAO looks at world phosphate demand having increased from 40.6 million tonnes in 2011 to 45 million tonnes in 2016. For P2O5, specifically, demand was expected at 3.5 million tonnes between 2012 and 2016, 58 percent of which would be in Asia and 24 percent in the United States. The FAO noted that the majority of demand from Asia is expected to originate from India, followed by China and Pakistan.
Looking ahead, the FAO points to Africa as a demand driver for phosphate, noting that in 2011 Africa accounted for 2.9 percent of global fertilizer consumption. The organization further elaborates on its expectations, writing that from 2012 to 2016, it anticipates the growth rate for phosphate demand to be 2.9 percent. The FAO also expects Africa to maintain its status as major exporter of phosphate.
Investment shows confidence in phosphate sector
Nothing boosts confidence an an industry more than investment by a large company. And if ICL's (TLV:ICL) recent activity in Africa is any indication, the region could play a big role in the future of fertilizers.
In June 2015, ICL completed its acquisition of potash development favorite Allana Potash. Fast forward to December, and the company has inked a memorandum of understanding with LLNP Ltd, a Namibian subsidiary of the Leviev Group. According to the company's press release, LLNP was hired to perform a "feasibility study to establish a world-scale phosphates and downstream production business in Namibia, including fertilizer-grade phosphoric acid, white phosphoric acid, bulk fertilizers (e.g. MAP and DAP) and specialty fertilizers."
"The cost of extracting the phosphate is anticipated to be very competitive compared to competitors, which, in turn, is expected to enable downstream production to deliver best cost of goods," ICL said in a statement.
Meanwhile, several other companies were able to secure much needed funding, which is particularly of note given the tough market conditions.
Included among those phosphate juniors who successfully raised some capital was DuSolo Fertilizers (TSXV:DSF) whose largest shareholder Tembo Capital Mining Fund put forward a C$750,000 bridge loan facility. DuSolo was also busy this year, having entered into an agreement with Mineração Batalha e Participações to acquire the São Roque phosphate project.
Also in Brazil, Aguia Resources (ASX:AGR), completed a private placement for AU$9.5 million through the placement of 55.88 million new fully paid ordinary shares. The company should be fully funded for roughly two years and vowed to commence environmental permitting at the flagship Tres Estradas phosphate project immediately as well as an aggressive drill program at Joca Tavares and Cerro Presto.

Firm phosphate outlook for 2016
While the 2016 outlook for potash is less than stellar, investors could breathe a little easier knowing that this is not the same across all fertilizers. As Agrimoney reported earlier in December, "VAT increase could bring upward pressure on prices due to 'higher Chinese raw material costs,' the decline in the yuan 'could weigh on global markets as it makes Chinese producers more competitive.'"
Agrimoney noted that prices of diammonium phosphate (DAP) have fallen in 2015 by 15 percent, according to Credit Suisse. However, phosphate rock prices have climbed by seven percent in Morocco, the top exporter of phosphate rock.
Securities Disclosure: I, Vivien Diniz, hold no investment interest in any of the companies mentioned.
Related Reading:
Potash Outlook 2016: SOP Expected to Shine
Potash and Phosphate Companies Securing Funds Despite Difficult Market