Top 5 Resource ETFs of 2012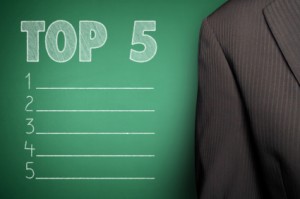 The RRSP contribution deadline is approaching, leaving more conservative resource investors pondering the best place to put their dollars. 
Exchange-traded funds (ETFs) are one of the first places that many such investors look.
Resource-focused ETFs have seen a phenomenal inflow of capital over the past 10 years, and the track records of many of these investments support this enthusiasm. ETF Securities' physical copper ETF saw its market value triple over the last month, providing significant profit for buyers betting on the future of the base metal.
Which ETFs are positioned for similar gains in the year ahead? To get an idea, Resource Investing News looked at the year-to-date performance of 125 resource-focused, North American ETFs that cover base and precious metals, energy, the broader commodities space and the equities of junior and senior companies in these industries.
Below are the top five best performers.
1. Horizons BetaPro S&P/TSX Global Gold Bear Plus ETF (TSX:HGD); current price: $14.05; year-to-date gain: 60.22 percent; 52-week high: $15.89; 52-week low: $7.73.
Not surprisingly, most of the past year's best-performing resource ETFs are short funds. Case in point: this double-geared bet against gold miners, which received our survey's top honors, is a short fund. The ETF aims to produce double the inverse of the daily movements in the S&P/TSX Global Gold Index.
Soft bullion prices and disappointing operating performances made gold companies an easy punching bag during the last two quarters. Since the beginning of October, the index has fallen nearly 30 percent, sending this short ETF from $8 to a recent high of nearly $16 per share.
This type of bet against the gold sector was by far the past year's best ETF strategy. The over 60 percent gain posted by the fund was five times better than increase of the next best-performing ETF.
Unlike the Global Mining Bear ETF (mentioned below), which gives investors short exposure to only the biggest gold miners, like Barrick and Goldcorp, the Global Gold Bear also offers a bet against the woefully performing mid-tier gold sector. That includes companies like Yamana Gold (TSE:YRI,NYSE:AUY,LSE:YAU) and Kinross Gold (TSE:K,NYSE:KGC), the latter of which has seen its share price fall by 30 percent since October.
2. Horizons BetaPro NYMEX Crude Oil Bear Plus ETF (TSX:HOD); current price: $5.52; year-to-date gain: 12.42 percent; 52-week high: $8.59; 52-week low: $4.31.
Oil has been on the plunge during the past year, spurred by doubts about further quantitative easing in the US.
Investors betting against oil bought the Crude Oil Bear fund to gain double-geared exposure to the inverse of the NYMEX front-month price.
NYMEX crude prices held above $100 per barrel into May 2012, but then plummeted, dropping below $80 by late June.
Prices have recovered to above $90 of late, taking a bite out of some of this ETF's gains. But the anti-oil strategy still provides index-beating returns.
3. Horizons BetaPro COMEX Gold Bullion Bear Plus ETF (TSX:HBD); current price: $13.94; year-to-date gain: 11.52 percent; 52-week high: $15.57; 52-week low: $10.99.
Like oil, gold has not been doing well lately. The gold price has slid over the last five months — and share prices of gold companies along with it — so it is unsurprising that two of the top five ETFs are aimed at shorting the gold space.
The Gold Bullion Bear Plus fund aims to deliver twice the inverse of the daily movement in the COMEX gold price.
Rising bullion prices caused the fund to begin dropping in the middle of 2012, but the ETF has more than made up for those losses since October. It has risen over 25 percent during the last five months.
4. United States Gasoline Fund (ARCA:UGA); current price: $64.73; year-to-date gain: 10.76 percent; 52-week high: $65.86; 52-week low: $45.13.
The Gasoline Fund, which is designed to track NYMEX unleaded gasoline prices for near-month delivery to New York harbors, is the sole long-focused ETF to make the top five.
The fund has climbed significantly over the last three months. Gasoline prices are up almost 18 percent since the first week of December.
5. Horizons BetaPro S&P/TSX Global Mining Bear Plus ETF (TSX:HMD); current price: $5.92; year-to-date gain: 7.64 percent; 52-week high: $8.93; 52-week low: $5.11.
As mentioned, with metals prices sliding and cost overruns plaguing the mining business, shorting the sector became a popular strategy in 2012. Investors who bought the Global Mining Bear got an easy way to bet against miners as the fund mirrors the inverse of the S&P/TSX Global Mining Index — multiplied by two, for good measure.
Investors thus got to short a basket of both precious and base metal miners. Top constituents of the index include BHP Billiton (NYSE:BHP,ASX:BHP,LSE:BLT), Rio Tinto (NYSE:RIO,ASX:RIO,LSE:RIO), Barrick Gold (NYSE:ABX,TSX:ABX), Goldcorp (TSX:G,NYSE:GG) and Teck Resources (TSX:TCK.A,NYSE:TCK).
Securities Disclosure: I, Dave Forest, do not hold equity interest in any companies mentioned in this article.
Related reading: