Turing Pharmaceuticals Backtracks After 5,000-percent Price Increase for Daraprim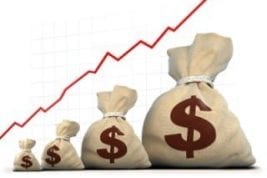 After enormous backlash over a dramatic price increase, CEO Martin Shkreli has committed to making the anti-infective drug more accessibly priced.
Turing Pharmaceuticals CEO Martin Shkreli found himself at the center of a price-gouging scandal this week after he increased the price of popular anti-infective drug Daraprim by more than 5,000 percent. The New York Times reported that the pill was selling for $13.50 per pill before Shkreli increased the price to $750 per pill.
The 62-year-old drug is used to treat parasitic infections that most frequently occur in patients with immune systems comprised by cancer treatments or HIV infections. Pharmaceutical Processing notes that it is the only treatment for toxoplasmosis approved for the US market.
According to Fortune, Turing Pharmaceuticals, a private biotech company, acquired Daraprim from Impax Laboratories (NASDAQ:IPXL) back in August for $55 million. Turing raised the price of the drug overnight, with no warning for individuals relying on it. At a cost of $750 per pill, the drug would be out of reach for some patients, whose annual treatment costs could break into the hundreds of thousands of dollars.

Controversial move
Shkreli's decision to dramatically increase the price of Daraprim sparked controversy and outrage amongst patients and healthcare professionals. Originally, Turing suggested that it would use the increased profits from the price rise to develop new and improved treatments for the infections the drug treats.
However, many industry commentators expressed the belief that the dramatic price bump was still inappropriate. The pharmaceutical industry's main lobbying group, PhRMA, quickly distanced itself from Shkreli's move, stating on Twitter (NYSE:TWTR) that Turing "does not represent the values of @PhRMA member companies." Even Hillary Clinton commented on Shkreli's move, tweeting, "outrageous. When companies put profits ahead of safety and the environment, there should be consequences."
Decision to back down
Initially, Shkreli appeared committed to standing behind his price increase. The Guardian reported that when asked if he would decrease the drug's cost after the controversy the price hike caused, he responded with a direct "no."
However, despite his earlier commitment to standing behind the increased price, the CEO ultimately agreed to back down. Late Tuesday, he told ABC News, "we've agreed to lower the price on Daraprim to a point that is more affordable and is able to allow the company to make a profit, but a very small profit. We think these changes will be welcomed." Although Turing has yet to share what the final cost of the drug will be, consumers can rest assured that it will be priced below the whopping $750 that Shkreli initially intended.

Investor impact
This week's furor over Daraprim brought the question of pharmaceutical prices to the mainstage. For example, the Harvard Business Review published an article unpacking the complexities of pharmaceutical drug pricing. According to Rafi Mohammed, "blaming [pharmaceutical companies] for their high prices is short-sighted finger pointing. Americans need to take some responsibility for deciding how drug prices are set, and they need to ask the larger question for the future: how should future pharmaceutical advancements be funded?"
Investors are sure to be watching this discussion with rapt interest. The issue of pricing is directly tied to company profits and, ultimately, to company share prices. The future of drug pricing will have an enormous impact on patients, consumers and niche investors alike.

Securities Disclosure: I, Morag McGreevey, hold no direct investment interest in any company mentioned in this article.