Top Canadian Pharma Stocks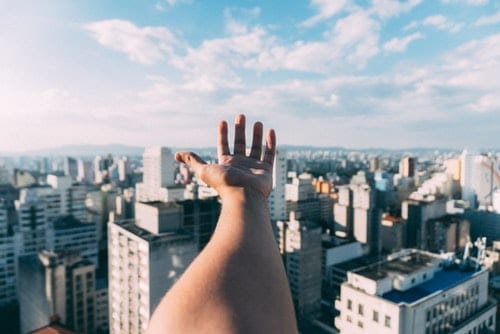 Canada's pharmaceutical industry is a key contributor to the global pharma market. Here are the top Canadian pharma stocks of 2021.
Click here to read the latest top Canadian pharma stocks article.
The Canadian pharmaceutical industry has positioned itself firmly on the global map thanks to advances in biotechnology and investments in medical research and development.
The life science sector is one of Canada's key industries, and as a sub-sector the pharmaceutical industry represents 41 percent of Canada's life science gross domestic product.
"Canada's commercially oriented research network takes innovation from lab to market; joint investment opportunities in research allow for R&D result optimization; and the responsive and efficient regulatory environment facilitates business operations," according to Invest in Canada.
In fact, the organization notes that 5 percent of the world's clinical trials take place in Canada, making the country one of the 10 top medical research nations in the world.
Overall, the Canadian pharma sector is the 10th largest in the world and accounts for 2 percent of the global market. With a population that's roughly 37.4 million, Canada's pharmaceutical market share is profound, and the country is home to companies making moves.
Below, the Investing News Network profiles the top Canadian pharma stocks on the TSX and TSXV in terms of year-to-date performance. This top Canadian pharma stocks list below was compiled using TradingView's stock screener, with all numbers current as of April 14, 2021. Each pharma stock on the list had a market capitalization of between C$10 million and C$500 million at that time.
1. Advanced Proteome Therapeutics (TSXV:APC)
Market cap: US$13.18 million; current share price: C$0.40; year-to-date gain: 166.67 percent
First on this list of top Canadian pharma stocks is Advanced Proteome Therapeutics, a company that is developing anti-cancer therapeutics. The firm is also commercializing a technology platform that is intended for the chemical modification of protein therapeutics.
Advanced Proteome recently raised C$1.5 million in a private placement. Its share price reached a year-to-date high of C$0.51 on April 12.
2. Aeterna Zentaris (TSX:AEZS)
Market cap: C$145.38 million; current share price: C$1.27; year-to-date gain: 133.33 percent
Specialty biopharmaceutical company Aeterna Zentaris is commercializing and developing therapeutics and diagnostic tests. Its lead product is macimorelin, marketed in the US under the name Macrilen.
In late January, the top Canadian pharma stock licensed the exclusive worldwide rights to develop, manufacture and commercialize targeted autoimmunity-modifying proteins for the potential treatment of neuromyelitis optica spectrum disorder. Autoimmune diseases represent a large therapeutics market expected to be worth US$149.4 billion by 2025.
Shares of Aeterna spiked on February 8 to reached a year-to-date high of C$4.64.
3. Sernova (TSXV:SVA)
Market cap: C$401.17 million; current share price: C$1.52; year-to-date gain: 126.87 percent
Sernova is a clinical-stage regenerative medicine company developing technologies for the treatment of chronic debilitating metabolic diseases such as diabetes, blood disorders and other diseases treated through the replacement of proteins and hormones missing within the body. Sernova's Cell Pouch System is in US Phase 1/QQ clinical evaluation for the treatment of insulin-dependent diabetes.
In January, Sernova presented positive preliminary safety and efficacy data for the Cell Pouch System; it showed sustained clinical benefits in study patients with type 1 diabetes through multiple efficacy indicators and ongoing safety and tolerability. The company's success recently attracted C$23 million in investments from Canaccord Genuity and Leede Jones Gable. Also this year, the company earned a spot on the TSX Venture 50, a list of the exchange's top-performing companies.
Sernova's stock price hit a year-to-date high of C$2.87 on January 19.
4. IntelGenx Technologies (TSXV:IGX)
Market cap: C$72.93 million; current share price: C$0.64; year-to-date gain: 124.58 percent
Oral drug delivery company IntelGenx Technologies develops and manufactures pharmaceutical oral films based on its proprietary VersaFilm technology platform. IntelGenx also offers pharmaceutical services, such as pharmaceutical R&D, clinical monitoring, regulatory support, tech transfer and manufacturing scale up and commercial manufacturing
In late March, IntelGenx reported Q4 2020 revenues of C$790,000, compared to C$68,000 in the same period for the previous year; full-year 2020 revenues came in at C$1.5 million, compared to C$742,000 in 2019. The company's share price reached a year-to-date high of C$0.67 on April 13.
5. Devonian Health Group (TSXV:GSD)
Market cap: C$24.6 million; current share price: C$0.27; year-to-date gain: 107.69 percent
Late-stage pharmaceutical company Devonian Health Group develops novel therapeutics, including prescription botanical drugs and cosmeceuticals from plant materials and algae. The company's pipeline of product candidates targets worldwide unmet medical needs, including the treatment of inflammatory-autoimmune diseases such ulcerative colitis and atopic dermatitis.
In February, Devonian announced positive topline results from its Phase 2 clinical trial of Thykamine in adult patients with mild to moderate atopic dermatitis. The top Canadian pharma stock hit a year-to-date high of C$0.41 on February 19.
Don't forget to follow us @INN_LifeScience for real-time news updates!
Securities Disclosure: I, Melissa Pistilli, hold no direct investment interest in any company mentioned in this article.