5 Pharmaceutical NASDAQ Micro-Cap Stocks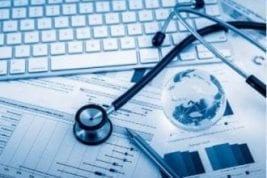 Many companies are taking advantage of partnerships and M&As, whereas others are looking to maximize their own sales by solely developing products.
Pharmaceutical companies are the base for managing life threatening ailments and—without them—the healthcare sector wouldn't be as sophisticated as it is today.
Though big pharmaceutical companies will always be at the forefront of the industry, micro-cap companies are just as important for investor consideration as they emerge into this diverse industry.
From oncology to gastrointestinal diseases, these micro-cap companies on the NASDAQ global market are ones to watch. Many are taking advantage of partnerships and M&As, whereas others are looking to maximize their own sales by solely developing products.
Out of the 113 biotech and pharmaceutical companies listed on the NASDAQ in the micro-cap range, we're looking at five who've recently released news that investors should know about. The companies below are listed in alphabetical order. All numbers and figures are current as of 1:30 p.m. EST, February 20, 2018. Here's a look at those pharma micro-cap NASDAQ stocks:
Casi Pharmaceuticals (NASDAQ:CASI)
Market cap: $244.65 million; current stock price: $3.76
First on our list is Casi Pharmaceuticals. The company is looking to have a greater presence in the Chinese pharmaceutical market through partnerships, commercialization and development. It has a large focus of their products as generic alternatives—25 to be exact, with more applications pending. Its product ENMD-2076 for breast cancer and a rare type of breast cancer is going into a Phase 3 clinical study and could be the next product on the market by Casi.
While Casi's share price has decreased 8.07 percent in the last month to $3.76, but it did have an impressive gain of 37.73 percent in the last three months.
Idera Pharmaceuticals (NASDAQ:IDRA)
Market cap: $378.05 million; current stock price: $1.94
Through two technology platforms, Idera is developing nucleic acids into treatments to fight certain cancers and rare diseases. The company has teamed up with Vivelix pharmaceuticals and GlaxoSmithKline (NYSE:GSK) to help develop and commercialize a product again autoimmune diseases and renal diseases, respectively. The company announced a merger with Biocryst (NASDAQ:BCRX) in late January to team up and develop products for rare diseases, which makes them a company to watch moving forward.
Over a one month period, shares of Idera have decreased 23.73 percent but increased 12.43 percent in the last six months. It will be interesting to see where 2018 takes Idera and Biocryst with their merger.
MannKind (NASDAQ:MNKD)
Market cap: $332.42 million; current stock price: $2.89
Next is Mannkind, who has a single product consisting of an Insulin inhaler called Afrezza. The company recently welcomed a new chief medical officer which may have been why their stock price improved over the last month—more than any other company mentioned in this article.

"David is a world renowned diabetes expert and represents an important addition to our executive leadership team," the press release stated.
MannKind's share price has increased 16.22 percent in the last month an only dropped 8.71 percent in the last three months. The next year should be an interesting one for MannKind if it decide to bring new and/or significantly develop new products on its pipeline.
Progenics Pharmaceuticals (NASDAQ:PGNX)
Market cap: $425.83 million; current stock price: $6.06
Progenics has a multitude of cancer targeted products and therapies in different oncology departments. At the end of 2017, the company announced a US Food and Drug Administration (FDA) acceptance for its new drug application (NDA) for Azedra. The drug is meant to help patients with specific neuroendocrine tumours. With a full enrolment for a Phase 3 clinical study (PSMA-targeted small molecule SPECT/CT imaging agent that is designed to visualize prostate cancer); announced early 2018, this could be a very promising year for Progenics.
Though the company did have a minor decrease of 3.35 percent in their stock price over the last month, it didn't push back their stock price too much over increasing 10.58 percent in the last three months to $6.06.
Synergy Pharmaceuticals (NASDAQ:SGYP)
Market cap: $456.66 million; current stock price: $2.03
Closing out our micro-cap stocks on the NASDAQ list is Synergy Pharmaceuticals. This company is focused gastrointestinal tract diseases, Synergy, is proud to retain all their own profits by partnering with any companies to develop, discover or commercialize their products. The company has one commercial product available Trulance for chronic idiopathic constipation and irritable bowel syndrome with constipation. In the beginning of February the company announced it received enough cash balance to access additional capital.
In the third quarter, Synergy had good news of prescriptions increasing 105 percent since the second quarter financial results. Those results could be why the company had an increase of 5.79 percent over the last three months, but had a drop of 16.25 percent in the last month.
Don't forget to follow @INN_LifeScience for real-time updates!
Data was retrieved through The Globe and Mail's market data filter.
Securities Disclosure: I, Gabrielle Lakusta, hold no direct investment interest in any company mentioned in this article.