Pharma Market Update: Q3 2019 in Review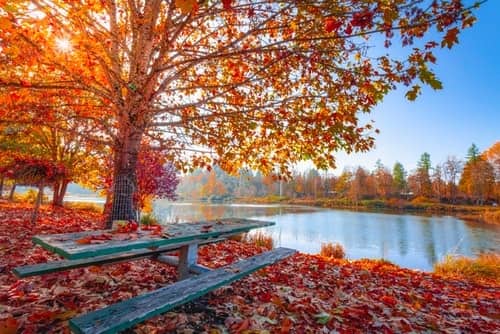 With Q3 2019 officially over, the Investing News Network shares a pharma market update on the biggest news and trends in the space.
Click here to read the latest pharma market update.
Pharma market mergers and acquisitions (M&A) remained at the height of discussion during the second quarter of the year thanks to some of the biggest deals ever made in the space, but Q3 saw a major slowdown in M&A activity.
The third quarter of the year did bring a laundry list of impressive clinical trial results from heavyweights in the industry, while other companies tackled new areas with largely unmet clinical needs.
Drug pricing also remained in focus, making for another robust quarter in the pharmaceutical industry.
With the third quarter of the year over and Q4 already in full swing, here the Investing News Network (INN) takes a look back on Q3 and what drove the pharmaceutical market.
Pharma market update: M&A activity
In an interview with INN, Janel Firestein, life sciences industry lead and partner with Clarkston Consulting, said that unlike the previous two quarters, M&A activity was drastically down during the third quarter.
"The slowdown in the M&A activity that occurred here in Q3 (caught my attention)," she said.
Firestein highlighted the pending closure of Roche's (OTCQX:RHHBY) acquisition of Spark Therapeutics (NASDAQ:ONCE).
"There's some question around (that deal) closing potentially," she said.
Several times throughout the quarter, the companies announced extensions to the US$4.3 billion acquisition. The latest came at the end of September, putting the number of extensions at seven as US and British regulators continue to question Roche's acquisition of Spark Therapeutics.
Roche has not disclosed why the US Federal Trade Commission won't sign off on the deal.
Samuel Macleod, senior healthcare analyst at GlobalData, told INN that activity in the pharma industry still remains fairly vibrant and that it will continue to rake in M&A activity into the future.
"This is mainly owing to the fact that Big Pharma has a track record of making deals with companies that have a focus on highly specialized biologics and and other high-value therapies," Macleod explained.
Macleod provided examples such as Takeda Pharmaceuticals' (NYSE:TAK) acquisition of Shire, which closed at the start of the year, and Bristol-Myers Squibb's (NYSE:BMY) still-pending acquisition of Celgene (NASDAQ:CELG), which has also been extended, as a type of deal that is becoming more common.
"(These deals are) signaling a new strategy (that) they call capitalizing on the strengths of other companies in order to overcome barriers to financial success," he said. "That's been a bit of a trend."
A report from Evaluate Pharma states that there were only 36 acquisitions done in Q3, and that the total valuation of M&A activity during the quarter was the lowest seen since 2013.
Despite the slow quarter, however, Evaluate Pharma says that 2019 has been the most robust year for M&A activity since 2015.
Pharma market update: Clinical trial results
As mentioned, the third quarter of the year saw the release of pivotal Phase 3 trial results from some of the heavyweights in the industry.
In an interview with INN, Pratik Pangaonkar, senior healthcare analyst at GlobalData, highlighted data from the second part of Bristol-Myers Squibb's Phase 3 CheckMate 227 trial in patients with first-line non-squamous non-small cell lung cancer. The company released the results in late July, disclosing that the trial did not meet its primary endpoints.
As a result, said Pangaonkar, this led to a decline in the company's share price.
Pangaonkar also spoke about Allakos' (NASDAQ:ALLK) AK002, which is in a Phase 2 trial called Enigma for eosinophilic gastritis and eosinophilic gastroenteritis. Trial results were released in early August and indicated that the company's treatment met its primary endpoints. Patients dosed with AK002 demonstrated significant benefits when compared to a placebo.
"(Allakos') shares were up … 136 percent," Pangaonkar said. "That was something pretty good that was seen in this quarter."
Macleod highlighted trial results for PCSK9, a treatment from The Medicines Company (NASDAQ:MDCO); the results came out in late August and late September.
"(PCSK9) put out data from three pivotal trials across August and September this year. A big concern for the drug was safety going into these trials, but the trials showed a really clean safety profile," he said.
He added that PCSK9 matched its competitors: Amgen's (NASDAQ:AMGN) Repatha and Sanofi's (NASDAQ:SNY) Regeneron.
"The drug does have a dosing advantage over its competitors as well, which could be a good differentiator," Macleod said.
Pharma market update: CNS in focus
In terms of therapeutic areas that made headlines during the third quarter, treatments in development for the central nervous system (CNS) and gene therapy were of interest.
Pangaonkar told INN there have been a lot of developments in the CNS arena, even before Q3.
"There have been so many different developments seen with new drugs, as well as utilizing drugs which were already approved in trying to get into therapeutic areas which are difficult to enter," he said.
He mentioned Intra-Cellular Therapies (NASDAQ:ITCI), which released data for a Phase 3 trial in bipolar disorder and depression, and how the US Food and Drug Administration (FDA) canceled its advisory meeting for the company's lumateperone treatment for schizophrenia. While the Phase 3 trial met its primary endpoints, the meeting with the FDA didn't go as planned.
The last drug Pangaonkar spoke about in the CNS field was ACADIA Pharmaceuticals' (NASDAQ:ACAD) treatment Nuplazid. The company released Phase 3 results in July for its trial in schizophrenia, which did not meet its endpoints. However, in September, ACADIA revealed that the same treatment had positive results in a Phase 3 trial for dementia-related psychosis.
"The stock was up 68 percent, so the company made up its drop in share price," Pangaonkar said.
Pharma market update: Beyond Q3 2019
Moving forward, Firestein told INN that drug pricing will continue to plague the industry into 2020.
She discussed House Speaker Nancy Pelosi's drug price plan, which, as The New York Times reported in September, includes the negotiation of up to 250 drugs, including insulin.
"What really is going to happen there as we continue to push back? We know something is going to happen and the industry really needs to prepare for that something, but I think we still are going to see a little bit more debate about what, exactly, that is," Firestein said.
Firestein further said that the upcoming 2020 US election will have a drastic impact on drug pricing, no different from the 2016 US election.
"I think it is going to be slow, but I think we'll see the stocks fluctuate as statements are made, or we see one candidate rise in the election process versus the other," she said.
Trade wars will also have an impact on the industry in 2020, Firestein added, particularly with China.
"What happens with that trade agreement now through the election process … will have an impact as well," she said.
Don't forget to follow us @INN_LifeScience for real-time news updates
Securities Disclosure: I, Jocelyn Aspa, hold no direct investment interest in any company mentioned in this article.
Editorial Disclosure: The Investing News Network does not guarantee the accuracy or thoroughness of the information reported in the interviews it conducts. The opinions expressed in these interviews do not reflect the opinions of the Investing News Network and do not constitute investment advice. All readers are encouraged to perform their own due diligence.