Nano Stocks Round-Up: Part 2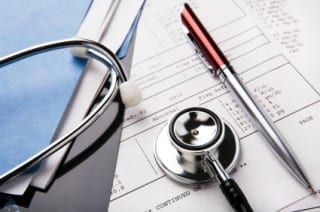 An overview of a few life science-focused nano stocks and some of their recent news.
In Nano Stocks Round-Up: Part 1, the Investing News Network took a look at several companies making moves in the nanotechnology space.
However, savvy investors will have noticed that life science and pharmaceutical stocks were missing from the list.
Without further ado, here's a look at a few life science-focused nano stocks and what they've been up to lately. While the current market has certainly put pressure on their share prices, market outlooks suggest that there could still be plenty of room for growth in nanotechnology in the future.

Starpharma Holdings (ASX:SPL)
ASX-listed Starpharma is up nearly 40 percent year-to-date, trading at $0.765. The company is focused on developing dendrimer products, mainly for pharmaceutical and life science applications. Dendrimers are man-made, nanoscale compounds that may be used as enhancements or as products in their own right.
The company's share price rose in early May when it announced that AstraZeneca (LSE:AZN,NYSE:AZN) had extended its collaboration agreement in order to further develop a dendrimer-enhanced oncology molecule. On September 7, AstraZeneca signed a license agreement with Starpharma for the use of its DEP® drug delivery platform in the development and commercialization of an AstraZeneca oncology compound.
NanoViricides (NYSEMKT:NNVC)
NanoViricides is developing nanotechnology-based biomimetic anti-viral medicines, targeting influenza, HIV/AIDS, herpes and dengue fever, among other things. The company announced on August 17 that it will be accelerating its herpes drug development program.
NanoViricides is down about 57 percent year-to-date, currently sitting at $1.17. However, a Seeking Alpha author who recently profiled the company notes that NanoViricides has a strong cash position and a low burn rate, and that a large amount of risk will be removed for the company once toxicity testing is underway for its HerpeCide and/or FluCide drugs.
"Once Toxicity testing is underway again for one of these two drugs, and one of the biggest sources of perceived market risk for NNVC is relieved, I expect to see a rise in the floor share prices that NNVC holds back to near the price points that NNVC was holding prior to the long delay in completing IV FluCide Toxicity testing; possibly back into the $2.50-3.50 range," he states.
Arrowhead Research (NASDAQ:ARWR)
Arrowhead is developing RNAi therapeutics. Its technology involves the use of Dynamic Polyconjugates (DPCs), which are small nanoparticles. Arrowhead notes that the process offers a number of advantages over lipid-based systems.
On September 11, Arrowhead nominated ARC-HIF2 as its first therapeutic candidate delivered using a new DPC designed to target tissues outside of the liver. "Preclinical data using our new extrahepatic DPC™ delivery system has been very promising," said Arrowhead President and CEO Christopher Anzalone in a statement. "We think the ability to target tissues outside of the liver, including tumors, opens additional opportunities for Arrowhead to develop differentiated RNAi-therapeutics that address numerous diseases without adequate treatment options."
Arrowhead's share price is down 14 percent in 2015, trading at $6.30.
PEN (OTCMKTS:PENC)
PEN was created when Nanofilm and Applied Nanotech Holdings combined forces to better position themselves to develop nanotechnology-based innovations. The company is down 37 percent year-to-date, trading at $0.029.
In its second-quarter results, PEN reported approximately $2.3 million in revenues, compared to $2.87 million in revenues for the second quarter of 2014. More recently, the company announced that its HALO™ surface cleaner has proven effective against the spread of viruses that cause Middle East Respiratory Syndrome (MERS), H1N1 (swine flu) and Ebola.

Securities Disclosure: I, Teresa Matich, hold no direct investment interest in any company mentioned in this article.
Related reading:
Nano Stocks Round-Up: Part 1