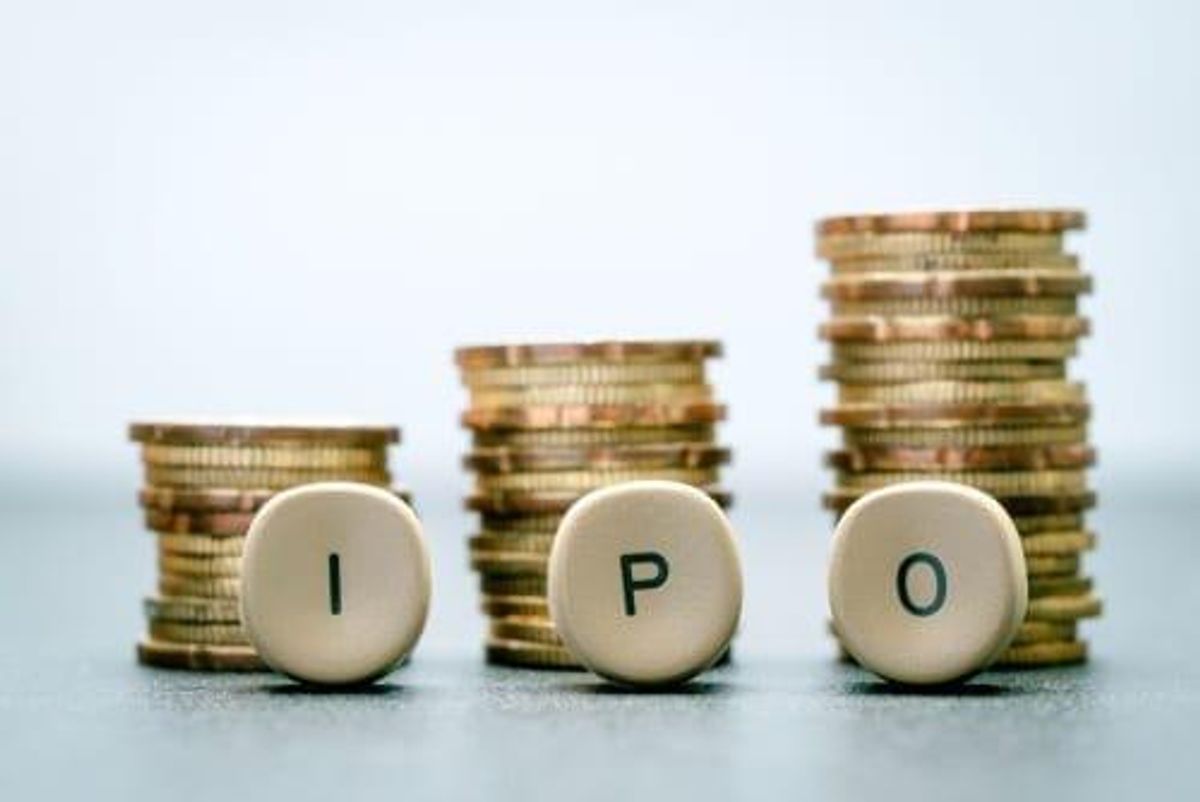 Some benefits of companies going public include: values for securities can be established, increased access to capital-raising opportunities, and expanding the investor base, according to Torys LLP.
Moving a company onto the public markets is a big decision that funnels through any company in many ways such as changing its corporate, capital and management structures.
Aside from those changes, some benefits of companies going public include: values for securities can be established, increased access to capital-raising opportunities, and expanding the investor base, according to Torys LLP. While upfront costs of an IPO aren't cheap, it's considered a useful investment for companies.
With May officially over, the Investing New Network (INN) is taking a review at companies that went public in the life science sector and what investors can look forward to for each company. All figures are noted in US dollars and current as of market close on June 4, 2018, with the companies listed in order by market cap size from largest to smallest. This list was retrieved by NASDAQ's recently priced IPOs list and includes companies listed on the NASDAQ and NYSE.
1. Inspire Medical Systems (NYSE:INSP)
Market cap: $629.73 million; current share price: $29.63
This medical technology company is focused on developing and commercializing innovative and minimally invasive solutions for patients with obstructive sleep apnea (OSA). Inspire has the first and only approved US Food and Drug Administration (FDA)-approved neurostimulation technology which provides safe and effective treatment for the condition.
Inspire went public on May 2, at $16.00 per share offering 6.75 million shares. In September of last year the company announced a five year long-term safety profile for its product which is an implantable device for OSA. The data from the study showed the device showed "durable long-term improvement in objective and patient-reported outcomes," the press release said.
2. Unity Biotechnology (NASDAQ:UBX)
Market cap: $580.36 million; current share price: $13.85
Developing therapeutics to extend human healthspan by slowing, stopping or reversing diseases of aging is Unity. The company's main focus is creating senolytic medicines—as in therapies to selectively eliminate senescent cells—to treat age-related diseases such as osteoarthritis, eye diseases and pulmonary diseases.
Before going public on May 2, with $17.00 per share of five million, the company also completed a $55 million financing from a variety of new and previous investors to support its pipeline to advance into clinical studies. Year-to-date the company has also strengthen its core management team with new hiring for R&D leader, senior vice president of corporate development and a new board of directors.
3. Evelo Biosciences (NASDAQ:EVLO)
Market cap: $509.93 million; current share price: $16.00
Evelo started off the year with a new patent issuance covering its Bifidobacteria to treat cancer in combination with checkpoint inhibitors. The company priced over 5.31 million shares at $16.00 on May 8.
Evelop develops a new type of medicines called monoclonal microbials, which are a new class of orally delivered, effective and safe medicines that act on the gut immune-axis to work through the immunity in the body. The company has a drug discovery and development platform from microbial strain identification through candidate evaluation, manufacturing and clinical development.
4. Kiniksa (NASDAQ:KNSA)
Market cap: $262.52 million; current share price: $18.03
This biopharmaceutical company is focused on discover, acquire, develop and commercialize therapeutic medicine needs for patients with unmet needs. The company's pipeline features candidates for development in autoinflammatory and autoimmune diseases.
Kiniksa priced its IPO near the end of May at $18.00 per share for over 8.47 million shares adding up to about $152.6 million in gross proceeds before regulatory deductions. Aside from news about presenting at investor conferences the company hasn't had much news in 2018 so far.
5. ASLAN Pharmaceuticals (NASDAQ:ASLN)
Market cap: $254.53 million; current share price: $9.78
This company was previously only listed on the Taipei Exchange, but made the move to go more global on the NASDAQ on May 4. ASLAN priced its six million shares at $7.03 each. The company expects to use the proceeds of the offering to continue investing in clinical development of its product candidates for five planned and ongoing clinical trials—many of which are global.
This biopharmaceutical oncology-focused company is developing novel therapeutics for the global market targeting diseases that are highly prevalent in Asia and orphan indications in the US and Europe. The company will be presenting two posters on its drug varlitinib at the American Society of Clinical Oncology (ASCO) meeting taking place in early June.
6. Iterum Therapeutics (NASDAQ:ITRM)
Market cap: $159.82 million; current share price: $12.16
This Ireland-based pharmaceutical company announced the pricing of its IPO May 24 for gross proceeds of about $80 million with 6.15 million shares at $13.00 each. The company presented data of the prevalence of resistant infections and activity of its novel antibiotic sulopenem at the European Congress of Clinical Microbiology in Spain.
In February the company appointed a new chief commercial officer. Iterum is developing differentiated anti-infectives aimed at combating the global crisis of multidrug resistant pathogens to improve patients lives by serious and life-threatening diseases globally. The company expects to release top-line results from three of its Phase 3 trials—all for different candidates—in the second half of 2019.
Don't forget to follow @INN_LifeScience for real-time updates!
Securities Disclosure: I, Gabrielle Lakusta, hold no direct investment interest in any company mentioned in this article.
Investing News Network websites or approved third-party tools use cookies. Please refer to the  cookie policy for collected data, privacy and GDPR compliance. By continuing to browse the site, you agree to our use of cookies.