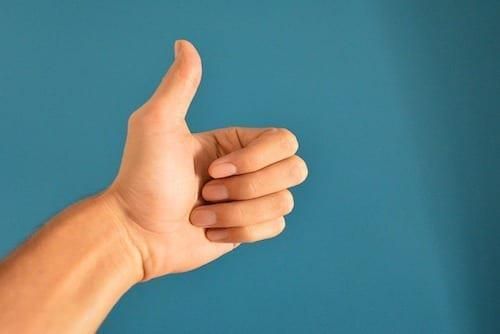 Empaglifozin was used in those trials in combination with traditional insulin therapy to evaluate if it could provide blood sugar control with additional benefits.
The type 1 diabetes industry received positive news on Monday (June 25) as Boehringer Ingelheim and Eli Lilly (NYSE:LLY) shared that its Phase 3 clinical trials met its primary endpoints for the EASE program.
Empaglifozin was used in those trials in combination with traditional insulin therapy to evaluate if it could provide blood sugar control with additional benefits. The drug is already approved for patients with type 2 diabetes to reduce the risk of cardiovascular death and established cardiovascular disease.
"Despite recent advances in insulin therapy and patient care, optimal glucose control is difficult to achieve in people with type 1 diabetes," Dr. Jyothis George, Boehringer Ingelheim global head of clinical development, said in the press release. "Empagliflozin is an effective and well-established medicine used to treat adults with type 2 diabetes."
The drug was used in two clinical trials, EASE-2 and EASE-3. Targets for both trials were similar, which included a change in systolic and diastolic blood pressure, daily insulin dose, change from baseline in HbA1c after 26 weeks of treatment and a change in body weight.
Empaglifozin is an SGLT2 inhibitor, during the trials the number of adjudicated diabetic ketoacidosis events was comparable between the drug and the placebo. The drug was tested in three different doses: 2.5 mg, 10 mg and 25 mg. Full results from these trials will be presented at the European Association for the Study of Diabetes Annual Meeting on October 4, 2018 in Germany.
While empagliflozin is not yet approved for those with type 1 diabetes, the two companies, are discussing the future of the drug including exploring regulatory options.
Type 1 diabetes affects around 30 million adults worldwide. The autoimmune disease misregulates the body's ability to produce sufficient insulin and requires patients to rely on life-long daily administration to regulate blood sugar. For some patients it's difficult to manage blood sugar levels with insulin alone, further some patients face complications such as sight loss, heart disease and amputations.
Boehringer Ingelheim, has a focus on developing treatment options for patients where no other satisfactory treatment exists. The company has a massive list of approved products and those in developments, including in immuno-oncology.
The other global healthcare company Lilly is known for its major products Prozac, the Polio vaccine, and another diabetes product Iletin. Aside from this diabetes drug the company has a pipeline working on pain, oncology, immunology and neurodegenerative diseases.
Investor Takeaway
Since the news on Monday (June 25) from both companies, Lilly's share price made a small decrease of 0.13 percent to US$85.77.
Major news from the big pharma companies is important for all investors to know about as the they have paved the way for smaller pharma companies for decades and continue to do so in many ways.
Investors interested in diabetes care should keep note on this Phase 3 clinical trials results and follow the companies' news to see if the two decide to submit an application to the FDA for type 1 diabetes.
Don't forget to follow @INN_LifeScience for real-time updates!
Securities Disclosure: I, Gabrielle Lakusta, hold no direct investment interest in any company mentioned in this article.