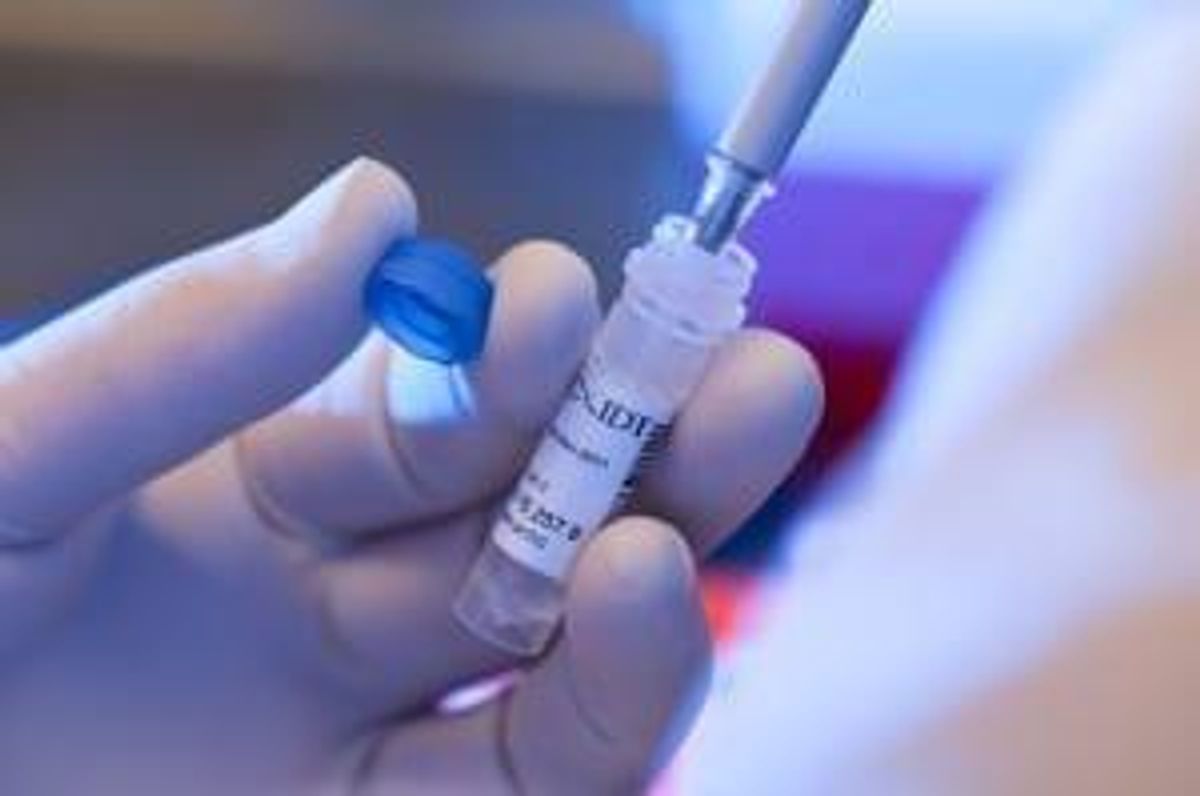 Dozens of pharmaceutical firms have banded together with the goal of solving the problem of the superbug.
Superbugs are becoming a global problem, with roughly 2 million people falling victim to the throes of bacterial infections with no cure.
With that in mind, dozens of pharmaceutical firms have banded together with one goal: solving the problem of the superbug.
What is a superbug?
Put simply, a superbug is a strain of bacteria that has become resistant to antibiotics. The Mayo Clinc highlights that in today's society, resistant bacteria include those that cause pneumonia, urinary tract infections and skin infections.
As bacteria are living organisms, it should not be surprising that over time they evolve, building up resistance to the drugs designed to kill them. Once these bacteria have formed an antibiotic resistance, standard treatments no longer apply, rendering the usual methods of fighting bacterial infections ineffective.
Improper use of prescriptions helps bacteria form resistance to drugs, be it patients not taking all of their prescription — allowing the stronger microbes to survive and multiply — or patients taking antibiotics for viruses and non-bacterial infections. Global News states that the overuse of antibiotics to promote faster growth of livestock raised for food also helps bacteria build resistance.

Declaration on Combating Antimicrobial Resistance
At the World Economic Forum, taking place from January 20 to 23 in Davos, the Declaration on Combating Antimicrobial Resistance was signed by 85 companies in the pharmaceutical, diagnostic, biotech and generic sectors, along with nine industry associations. The intention of this coalition is "to provide appropriate incentives … for companies to invest in R&D to overcome the formidable technical and scientific challenges of antibiotic discovery and development."
Commenting on the declaration, Paul Stoffels, chief science office for Johnson & Johnson (NYSE:JNJ), said, "[f]or the world to continue to have new antibiotics, we need investments in basic science and novel incentive models for industry R&D, and to protect our existing treatments, we need new frameworks for appropriate use."
To put the situation in context, it's important to be aware that antibiotic-resistant bacteria kill some 25,000 people annually. When looking at this problem on a longer-term basis, Jim O'Neill, former chief economist at Goldman Sachs (NYSE:GS) and current chairman of the Review on Antimicrobial Resistance, told Britain's prime minister in 2014 that "antibiotic and microbial resistance could kill an extra 10 million people a year and cost up to $100 trillion US by 2050 if it is not brought under control."
"This declaration from industry is a major step forward in establishing a properly global response to the challenges of drug resistance," O'Neill said, this week adding, "[t]he pharmaceutical industry, as well as society at large, cannot afford to ignore the threat of antibiotic resistance, so I commend those companies who have signed the declaration for recognising the long-term importance of revitalising research and development in antibiotics.
Included in the coalition of companies are big industry names like GlaxoSmithKline (NYSE:GSK), Novartis (NYSE:NVS), Pfizer (NYSE:PFE), Roche Group and Alere (NYSE:ALR).

Drug-resistant superbug gene detected
Earlier in January, a new superbug gene called MCR-1 was discovered in Canada. MCR-1 produces an enzyme that makes bacteria impervious to colistin, a "last resort" antibiotic that is used when other drugs have failed.
The first instance of the bug was reported in November by Chinese scientists, The Star states. What really shook the scientific community about the new bug was that MCR-1 is "located on a plasmid, a free-floating snippet of DNA that bacteria can easily share" — that means that it is more prone to spreading resistance to other organisms.
While no deaths have been reported, scientists believe that people may be hosting the drug without symptoms. "[T]he nightmare scenario is that MCR-1 will spread to more virulent bacterial strains that also carry other resistance genes — thus creating a "pan-resistant" superbug capable of defeating every antibiotic in the medicine cabinet," the article notes.
 
Securities Disclosure: I, Vivien Diniz, hold no direct investment interest in any company mentioned in this article. 
Investing News Network websites or approved third-party tools use cookies. Please refer to the  cookie policy for collected data, privacy and GDPR compliance. By continuing to browse the site, you agree to our use of cookies.