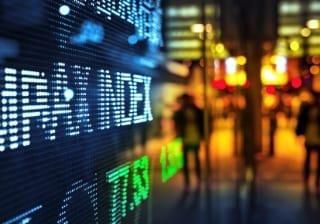 This week, Aralez Pharmaceuticals released its 2015 financial results and announced that it would resubmit a new drug application for YOSPRALA to the US FDA.
This week was a big news week for Aralez Pharmaceuticals (TSX:ARZ). The company released its 2015 financial results and on the same day announced that it has resubmitted a new drug application (NDA) for YOSPRALA to the US Food and Drug Administration (FDA).
Aralez resubmitted its NDA for YOSPRALA in order to address deficiencies identified by the FDA during an audit of the manufacturing facility for the active pharmaceutical ingredient aspirin supplier. According to the company, the resubmitted NDA includes a new aspirin supplier.
Aralez expects to receive an acknowledgement offer from the FDA within 30 days. "Depending on acknowledgement and feedback from the FDA, the PDUFA date could be early fourth quarter of this year," said Aralez CEO Adrian Adams in a statement. "We believe that, if approved, YOSPRALA has the potential to help millions of adults at risk for aspirin-induced ulcers. This is an important milestone for Aralez and underscores our commitment to providing cardiovascular treatment options to patients in need."

Aaron Salz of Dundee Securities also sees the NDA announcement as a positive catalyst for the company, and states in a note to clients that the resubmission comes one to two months ahead of expectations, "off-set by higher than estimated ramp-up costs for YOSPRALA."
However, he notes that the company's Q4 results were "largely a non-event" considering that the merger that formed Aralez had yet to occur. The creation of the company was announced last June, when Pozen announced plans to acquire Tribute Pharmaceuticals Canada for roughly $144 million, but only
went through in February
. The two companies now operate as Aralez.
Overall, Salz believes that Aralez has a clear focus, but that a higher-than-expected cash spend is required. While the company is well funded, Dundee estimates that most of its $100 million in cash will be needed for commercial activities, including completing the integration of Pozen and Tribute and continued regulatory approval efforts for YOSPRALA and Treximet.
That leaves only the company's $200 million line of credit for M&A. "We had originally assumed that most of that cash was slated for M&A as well," the analyst states.
Still, for Salz and Dundee, Aralez remains a favorite. "Aralez remains our Top Pick in the space with world-class management, a diversified revenue base, strong balance sheet, and considerable growth opportunities," Salz concludes in his note.
Dundee has a "buy" rating for Aralez, but has dropped its price target from US$9 to US$10. Aralez was trading at $5.45 per share on Wednesday.
Securities Disclosure: I, Teresa Matich, hold no direct investment interest in any company mentioned in this article.