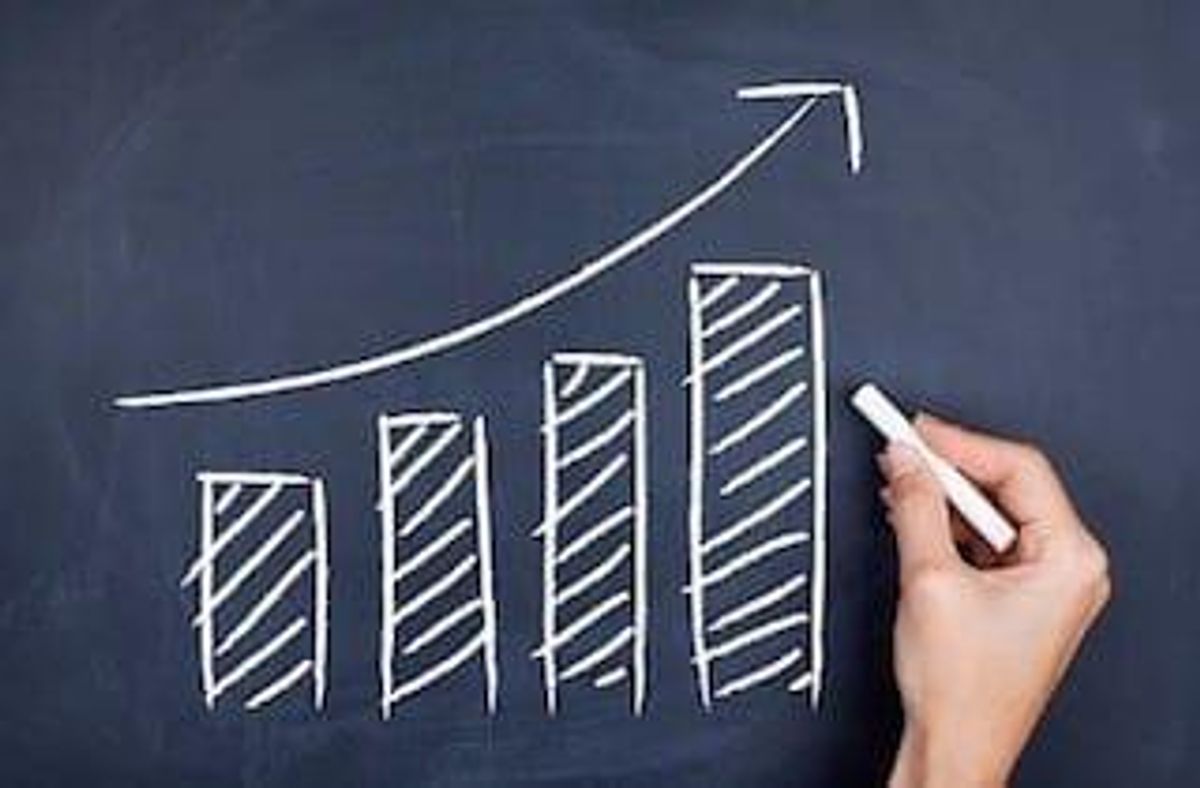 With a few months left to go in 2017, here INN takes a look at the 4 top pharma stocks on the NASDAQ year-to-date.
As we draw near to 2017, the Investing News Network wants to maintain a close look on some of the top pharma stocks maintaining a steady level of returns for investors.
This year has seen a decent selection of success stories in the large-scale pharmaceutical sector. Alongside a new US Food and Drugs Administration (FDA) commissioner requesting competition with generic products and giving hints to accelerating the approval process the FDA currently follows, both moves resulting in a positive catalyst for mid and small-scale pharmaceutical companies.
The data informing this article was collected from the Globe and Mail Stock Filter Results, searching for Pharmaceutical and Biotech stocks between a market cap of $50 and $500 million. All information is current as of October 23, 2017 at market close.

1. AVEO Pharmaceuticals (NASDAQ:AVEO)
Market cap: $350.19 million; year-to-date gain: 448.15 percent; current share price: $2.96
AVEO has enjoyed a successful year to their stock thanks to a pretty consistent performance up until a significant price bump near the end of September. The company saw it's highest trading day on October 18, when it was priced at $5.45. Tivozanib is the company's candidate that has provided them with successful news this year, on October 5 they announced their planned phase 3 trial for Tivozanib had completed its futility analysis with no changed to the study protocol. Meaning the way the company outlined its critical trial would be followed through.
"We believe our tivozanib clinical strategy positions us well in this evolving landscape, with the TIVO-3 study on track to provide the first post-immunotherapy pivotal datasets for a VEGF-TKI, and the TiNivo study providing early and encouraging combination data. We look forward to readout of the TIVO-3 trial in the first quarter of 2018," Michael Bailey, president and chief executive officer of AVEO said in a statement.
2. Xoma (NASDAQ:XOMA)
Market cap: $172.10 million; year-to-date gain: 430.57 percent; current share price: $22.39
Xoma holds a variety of products licenses that it deals with in agreements with many companies, which provide the company with steady payments. Particularly this year the company announced it reached a $10 million payment received in July. "XOMA has more than 20 additional clinical and preclinical programs that are fully funded by partners across the biotech and pharmaceutical landscape and that are expected to add to the growth in milestone payments and royalty revenue streams over time," the company detailed in their second-quarter report.
On September 11 the company announced it earned $3 million payment related to their anti-botulism product candidate they licensed to Nanotherapeutics in 2015. "We are rapidly advancing our corporate strategy to drive shareholder value by combining revenues from our portfolio of partner-funded programs with a lean cost structure," stated Jim Neal, chief executive officer of XOMA said in a statement. "This milestone event reinforces the strength of our business model."
3. BioLife Solutions (NASDAQ:BLFS)
Market cap: $87.57 million; year-to-date gain: 311.1 percent; current share price: $6.62
BioLife Solutions' stock has been on a steady upstream so far this year, with exponential growth starting near July. The company is focused on their biopreservation media products which hold value in the regenerative medicine, biobanking and drug discovery markets. As part of their second quarter results Mike Rice, president and chief executive officer commented the company enjoyed record revenue and practiced "operating expense discipline."
"Management reaffirms the full-year revenue guidance for biopreservation media products, which is expected to grow between 20 – 25% over 2016, with revenue for 2017 in excess of $10 million," the company wrote on its Q2 report.
4. Aradigm (NASDAQ:ARDM)
Market cap: $68.61 million; year-to-date gain: 183.75 percent; current share price: $4.54
Aradigm had seen steady stock performance up until a minor slip up in May. However, later in the year, the company saw a turnaround which sky-rocketed its stock to levels it hadn't seen since November 2016.
This specialty pharmaceutical company if concentrated in the development of drugs for the prevention and treatment of "severe respiratory diseases." During their second quarter financial report for 2017, Igor Gonda president and chief executive officer of Aradigm said the company was encouraged by the NDA submission to the US Food and Drug Administration (FDA) Linhaliq. He added Aradigm plans to submit a similar option in the EU next year.
Linhaliq received a priority review status from the FDA this year. Investors of the company will be looking forward to Aradigm's date with the FDA next year, on January 26 when the agency will complete its review.
Don't forget to follow us @INN_LifeScience for real-time news updates!
Securities Disclosure: I, Bryan Mc Govern, hold no direct investment interest in any company mentioned in this article.

---
**This article is updated quarterly. Please scroll to the top for the most recent information**
4 Top Pharma Stocks on the NASDAQ Year-to-date
October 16 – By Bryan Mc Govern
Despite a lackluster 2016, the pharmaceutical sector appears to be moving well through 2017 and seeks to end the year on a high note. The Investing News Network (INN) takes a look at some of the top gaining pharmaceutical stocks on the NASDAQ over a year-to-date period.
Any life science investing sector comes with inherent risk, but this year investors have had plenty of opportunities to cash in with smaller companies in the pharmaceutical sector innovating cancer therapies and advancing the oncology sector as a whole.
As investors look ahead to the remainder of 2017, the INN profiles the top pharma stocks NASDAQ year-to-date. The companies listed below have market caps of less than $500 million. All figures and numbers are current as of market closing time on October 16, 2017, with data compiled from Google Finance. The top pharma stocks NASDAQ list was obtained thanks to a list from NASDAQ of small and micro-cap companies.

 1. AVEO Oncology (NASDAQ:AVEO)
Market cap: $406.98 million; year-to-date gain: 537.04 percent; current share price: $3.44
AVEO is a biopharmaceutical company working on the oncology sector alongside other unmet medical sectors.
The company saw a boost in its stock due to the recommendation from the scientific committee of the European Medicines Agency, for FOTIVDA (tivozanib) to treat patients with advanced renal cell carcinoma. If the regulatory agency approves tivozanib, AVEO is set to cash in by adding $4 million from a research and development reimbursement payment from EUSA Pharma.
"AVEO will also be eligible for up to $12 million in additional milestones from EUSA based on member state reimbursement and regulatory approvals," Michael Bailey, president and chief executive officer of AVEO said in a statement.
On October 5 the company shared the news of completing the study futility analysis of its phase-3 TIVO-3 trial for trial subjects with refractory advanced renal cell carcinoma (RCC). After this analysis, the company determined it would go ahead without any changes to its planned critical trial.

2. CymaBay Therapeutics (NASDAQ:CBAY)
Market cap: $363.18 million; year-to-date gain: 379.77 percent; current share price: $8.30
This clinical-stage biopharmaceutical is working on therapies that would go against metabolic diseases. CymaBay also has a focus on orphan diseases, they currently have three candidate products in the trial process with arhalofenate, an anti-inflammatory uricosuric drug, set to enter the third phase of its trials.
During the company's first-quarter update and financial report release, it was revealed CymaBay saw a net loss of $5.4 million, a $1.4 million from the loss during the same period of time last year.
Most recently, on October 9, CymaBay announced it would be presenting interim data from its ongoing phase 2 study in patients with primary biliary cholangitis, during The Liver Meeting in the week of October 20 to 24.
"These data further the dose-ranging evaluation for seladelpar in patients with PBC and allow us to start planning of our phase 3 program," said Dr. Pol Boudes, chief medical officer of CymaBay.
3. Verastem (NASDAQ:VSTM)
Market cap: $155.74 million; year-to-date gain: 275.89 percent; current share price: $4.21
Verastem is  clinical-stage biopharmaceutical focused on drugs to help patients with cancer treatments. Their product pipeline includes Duvelisib, which is being tested in four different trials, one of which is expected to produce topline data by mid-year.
Most recently the company made official the appointment of Dr. NgocDiep Le as Versatem's new chief medical officer. Dr. Le will work firsthand to prepare and file the company's new drug application (NDA) for duvelisib.
As part of their second quarter financial results, Verastem highlighted its phase 3 DUO study inspecting the effectiveness of duvelisib in patients with relapsed or refractory CLL/SLL.
4. Intec Pharma (NASDAQ:NTEC)
Market cap: $218.09 million; year-to-date gain: 47.36 percent; current share price: $8.50
Closing out our top pharma stocks, NASDAQ list is Intec is a biopharmaceutical company based in Israel. The Accordion Pill is the company's lead technology delivery system. Intec is set to release topline data from an ongoing trial in Parkinson's disease with candidate AP-CDLD. The trial is expected to be completed in the fourth quarter of the year.
The company also has candidates for the treatment of insomnia and a cannabinoid-based pain management agent, which began its clinical trial process this year. Intec plans to use its Accordion Pill platform in coordination with cannabidiol (CBD) and tetrahydrocannabinol (THC) and will be used to treat lower back pain and Fibromyalgia.
This year went through a management change-up with longtime life sciences executive Jeffrey Meckler stepping into the role of CEO.
"We face significant opportunities with our late-stage program in Parkinson's disease," Meckler said in a statement. "In addition we have a versatile platform technology that can improve the efficacy and safety of existing and development-stage drugs by utilizing a proprietary gastric retention mechanism."
The Daily Marijuana Observer reported on a new set of market data from analysts at Oppenheimer. The data indicated an average price target of $12.25, meaning an over 77 percent increase. According to the report, Oppenheimer analyst Jay Olson was encouraged by a meeting with the management team at Intec and their new vision for the Accordion Pill.
Don't forget to follow us @INN_LifeScience for real-time news updates!
Securities Disclosure: I, Bryan Mc Govern, hold no direct investment interest in any company mentioned in this article.

Investing News Network websites or approved third-party tools use cookies. Please refer to the  cookie policy for collected data, privacy and GDPR compliance. By continuing to browse the site, you agree to our use of cookies.