3 Top Pharma Stocks on the TSX Year-on-Year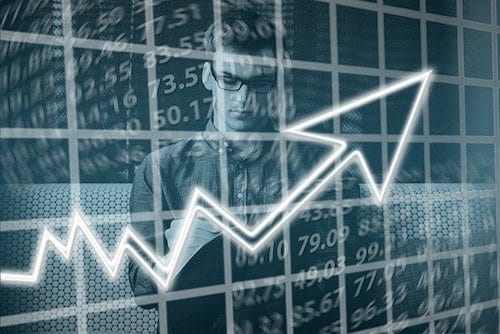 As investors look ahead to the remainder of 2018, we've put together a list of the top-gaining pharmaceutical stocks year-on-year on the Toronto Stock Exchange.
This year is proving to continue the pharmaceutical industry upswing from 2017 after the downfall in 2016.
A market report from Deloitte on the life science sector as a whole projects the overall industry will reach US$8.7 trillion by the year 2020. Investopedia wrote that despite the inherent risk of pharmaceutical investment, "stable cash flows, solid balance sheets, and pricing power" offset the risk, making this sector a defensive one that is relatively immune to the economic cycle.
With Q3 officially in the books and as we move into the last quarter of 201, here the Investing News Network (INN) profiles the top pharma stocks on the TSX year-to-date. The companies listed below have market caps of less than $500 million and more than $50 million. All figures and numbers are current as of market close on October 1, 2018 with data compiled from Google Finance and quoted in Canadian dollars, unless otherwise noted.
1. Bellus Health (TSX:BLU)
Market cap: $131.45 million; year-over-year percentage gain: 205.56 percent; current share price: $1.10
Landing first on our top pharma stocks TSX year-over-year list is Bellus Health, a biopharmaceutical development company working on therapeutics for conditions with a high unmet need. In its pipeline the company is working on BLU-5937, which is a selective P2X3 antagonist as a treatment for chronic cough patients who don't respond to current therapies.
In early August the company's share price saw a quick increase around the time its Q2 financial results were released. Some highlights from the update included cash, cash equivalents and short-term investments totalling $20.2 million, as concluded by the company this is a sufficient amount to keep the company in business for the next two years. Additionally, Bellus expects to release Phase 1 clinical trial data from its lead drug candidate BLU-5937 in Q4 2018.
In July, the drug candidate received a Japanese patent. This secured the company's patents for the drug in all major pharmaceutical markets, which includes the US, Europe and China. Other patent applications are pending in additional countries.
2. Acerus Pharmaceuticals (TSX:ASP)
Market cap: $131.45 million; year-over-year percentage gain: 138.10 percent; current share price: $1.10
Acerus is a specialty pharmaceutical company actively working on every step of drug development from pre-clinical to distribution with a focus on men and women's health. The company has three commercialized products, Natesto, Urivarx and Estrace, which are licensed globally.
Acerus announced in September the publication of data from its partner-sponsored study with Natesto. The data showed updated results on five of the 23 enrolled subjects with a six month study of the treatment, and the drug may provide a unique approach to treating a hormone disorder called hypogonadism.
In August, the company reported its Q2 2018 financial results, a big highlight from this report was increased product revenue by 63 percent to $2 million versus $1.2 million in the same quarter the previous year. The company also announced in the results that it had in-licensed a short acting lidocaine drug device combination, Shact.
3. Correvio Pharma (TSX:CORV)
Market cap: $101.03 million; year-over-year percentage gain: 82.09 percent; current share price: $4.88
Last on our top pharma stocks TSX year-over-year list is Correvio, previously named Cardiome. This company works on the development and commercialization of cardiovascular therapies. Some of Correvio's approved products include Aggrastat, Exembol and Brinavess among others.
Correvio announced in early September that United Therapeutics (NASDAQ:UTHR) acquired SteadyMed. SteadyMed is Correvio's partner and licensor of Trevyent, a pulmonary arterial hypertension (PAH) treatment. This is a milestone for Correvio as United Therapeutics is a leader in PAH treatments.
Another big announcement for the company during Q3 was its financial results from Q2. In the announcement, the company said year-to-date sales were up 16 percent while direct sales were up 64 percent year-over-year.
Don't forget to follow us @INN_LifeScience for real-time news updates!
Securities Disclosure: I, Gabrielle Lakusta, hold no direct investment interest in any company mentioned in this article.