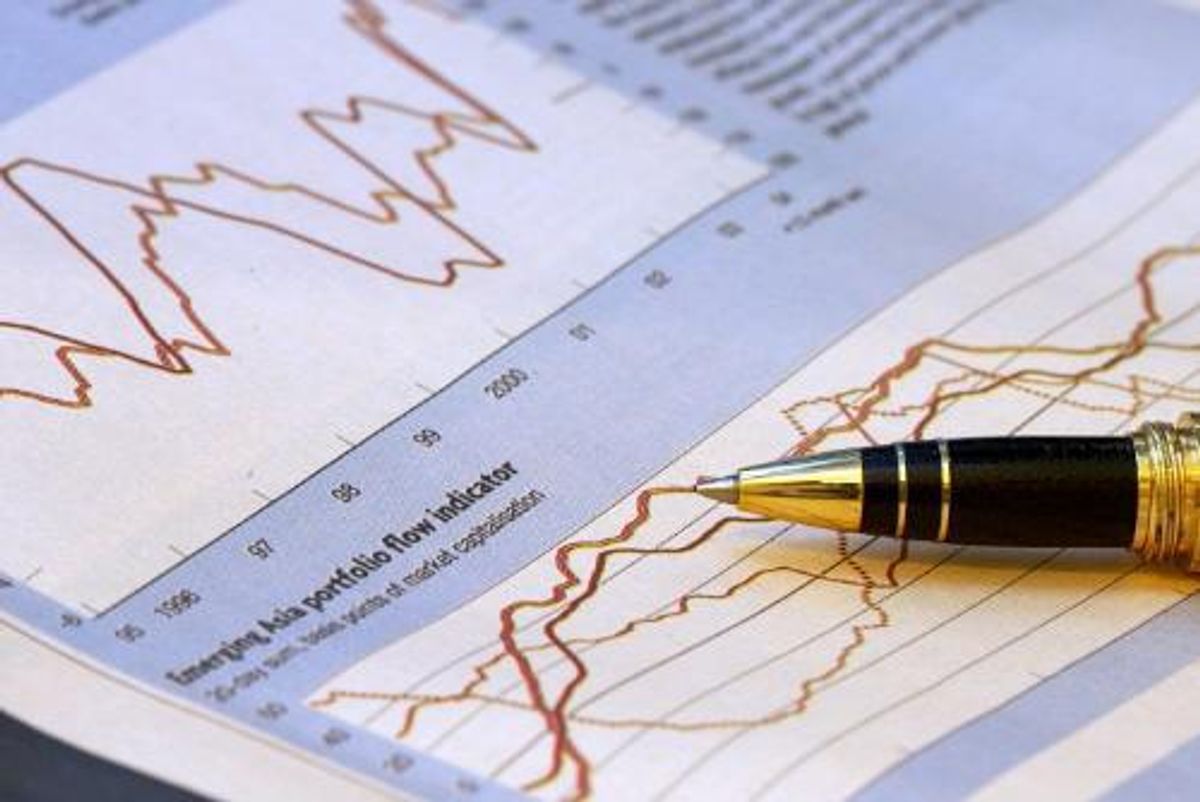 With Q3 officially in the books, the Investing News Network is taking a look back at the top medical device stocks on the NASDAQ year-to-date.
Brain scans, dermatology lasers and oxygen saturation monitors are just a few of the devices companies have used to disrupt the modern healthcare industry.
Astechnology continues to advance, so does the need for high-end innovative medical devices. It's still unclear whether medical tech can effectively reduce costs and increase productivity, as it was responsible for 40-50 percent in annual cost increases as recent as 2015, according to Forbes.
Dominantly, gains for the medical device industry are still being made in the US, but this could shift as expansion takes place through consolidation and collaborations in the industry. Themedical device excise tax moratorium was extended again, until January 2020, which may encourage investors to continue investing in these companies.
The medical device industry is expected to increase to an estimated US$409.5 billion value by 2023, growing at a compound annual growth rate (CAGR) of 4.5 percent between now and then, according to areport by Lucintel.
Moving into the final quarter of 2018, the Investing News Network (INN) is profiling the top medical device stocks on the NASDAQ year-to-date, to give investors insight as to the growth this industry has experience so far this year.
All numbers and figures are current as of market close on October 3, with data compiled from The Globe and Mail Stocks. Figures are reported in US dollars, unless otherwise noted. Companies listed below have a market cap between $50 million and $500 million.
1. CAS Medical Systems (NASDAQ:CASM)
Market cap: $64.41 million; year-to-date gain: 201.34 percent; current share price: $2.24
First on our top NASDAQ top medical device stocks list year-to-date is CAS Medical Systems. The company is known for specializing in manufacturing and developing blood pressure measurement devices, vital signs monitors, apnea monitors and neonatal supplies. Now the company is primarily focused on its Fore-Sight tissue oximetry product.
The company's only significant news over Q3 was releasing its Q2 2018 earnings report where CAS released its Fore-Sight achieved 20 percent sales growth. The cerebral oximetry sales of the product increased 17 percent to $5.2 million. Altogether, the gross profit margin of the company improved to 60 percent from 52 percent compared to Q2 2017.
"Given our continued strong performance in the second quarter, we are affirming our full-year 2018 expectations for year-over-year mid-teen percentage growth for total FORE-SIGHT sales, U.S. FORE-SIGHT sales, and U.S. disposable sensor sales," Thomas Patton, CEO of CAS, said in the press release. "We are raising our expectation for international FORE-SIGHT sales to a low double-digit increase over 2017."
2. Strata Skin Sciences (NASDAQ:SSKN)
Market cap: $102.41 million; year-to-date gain: 178.05 percent; current share price: $3.35
Strata Skin Sciences has the biggest dermatologist focus for medical device companies on this list. The company has developed the Xtrac excimer laser, the Vtrac lamp systems and the Stratapen MicroSystem to treat psoriasis, vitiligo and other skin conditions.
In August, Strata announced a strategic agreement with a large private equity backed group of dermatology clinics. The agreement will allow the group's network to deploy Strata's products and use its business model.
Earlier in the quarter, Strata announced the US Food and Drug Administration (FDA) granted the company 510(k) clearance for its multi micro dose tip for the Xtrac laser. The product uses a "highly targeted beam" of NB-UVB light to treat multiple skin diseases which impacts over 35 million patients in the US alone.
3. iRadimed (NASDAQ:IRMD)
Market cap: $347.53 million; year-to-date gain: 120.13 percent; current share price: $32.54
Middle of our top NASDAQ top medical device stocks list is iRadimed. The company creates medical devices compatible with a product nearly every hospital has available, magnetic resonance imaging (MRI). Some of those devices include non-magnetic intravenous infusion (IV) pump systems, IV tubing sets, IV poles and more.
Big news for the company which may have contributed to its increased share price was receiving clearance for its MRI compatible patient vital signs monitor in Japan. The approved product features dynamic gradient filtering, non-magnetic respiratory C02, non-invasive blood pressure monitoring and more.
Other new during Q3 includes increased revenue of $7.4 million compared to $5.5 million for the same quarter of the previous year, as reported in the Q2 2018 financial results. Domestic sales were responsible for 77 percent of the company's total revenue, which is down from 87 percent from the same quarter of the previous year showing a growth in the international market.
4. Apollo Endosurgery (NASDAQ:APEN)
Market cap: $158.08 million; year-to-date gain: 25.89 percent; current share price: $7.22
Apollo Endosurgery designs and manufactures weight loss medical devices for gastrointestinal disorders, such as the Orbera, Lap-Band, and OverStitch. Headquartered in Texas, Apollo operates globally—primarily in Asia Pacific, Europe and more.
As released in its Q2 2018 financial report, the company announced the OverStitch device is Apollo's top selling product. Revenue decreased from $17.1 million in Q2 2017 to $15.7 million in Q2 2018.
Apollo also received FDA 510(k) clearance for the OverStitch Sx Endoscopic Suturing System. This new product has a full-thickness flexible system to ease attachment of the device to compatible endoscopic products.
5. Utah Medical Products (NASDAQ:UTMD)
Market cap: $353.22 million; year-to-date gain: 16.35 percent; current share price: $94.62
Landing last on our top medical device stocks on the NASDAQ is Utah Medical Products. With a broader focus on medical devices for the healthcare industry–more so than other companies on our top medical device stocks list year-to-date is Utah Medical. The company has devices in perinatology, neonatology, gynaecology, urology, electrosurgery, critical care blood pressure monitoring and arterial blood collection.
Although Utah Medical didn't have much news over the quarter, it also reported its Q2 2018 financial results.
The company had just a one percent increase in sales and gross profit over the quarter, however it had a four percent increase for the six months that ended in June 2018. Net income increased  11 percent and 13 percent for the same quarter and six month period, respectively.
Don't forget to follow us@INN_LifeScience for real-time news updates!
Securities Disclosure: I Gabrielle Lakusta, hold no direct investment interest in any company mentioned in this article.
Investing News Network websites or approved third-party tools use cookies. Please refer to the  cookie policy for collected data, privacy and GDPR compliance. By continuing to browse the site, you agree to our use of cookies.